Buddha Park, also known as Xieng Khuan, is a sculpture park, an unofficial temple that is located on a meadow by the Mekong River, close to the capital city of Lao People's Democratic Republic, Vientiane.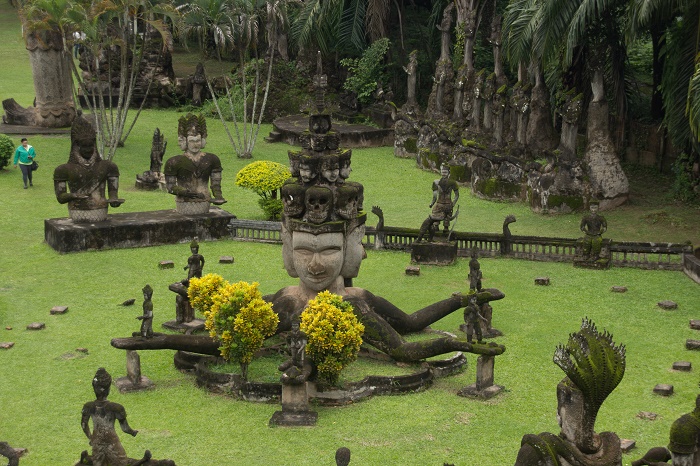 Built in 1958 by Luang Pu Bunleua Sulilat, a monk who studied both Buddhism and Hinduism, within the park can be found some sculptures of Hindu Gods as well. At around 25 km (16 mi) from the capital, one could count up to 200 statues all around the park, made out of reinforced concrete.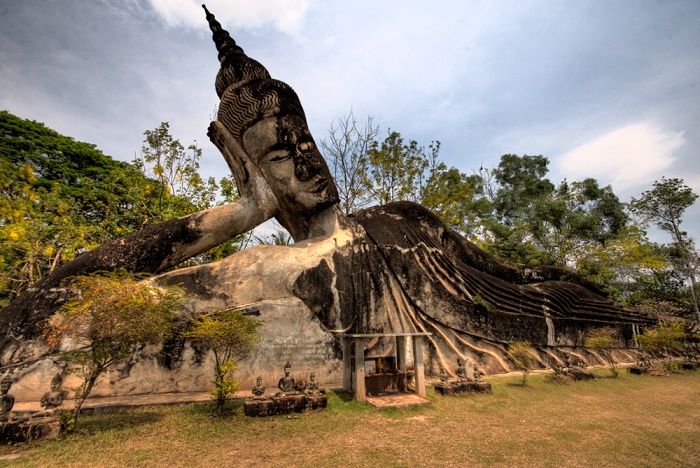 Some of these sculptures were built thanks to the donation of a benefactor, whose name was engraved on a plaque at the base of the work, and in addition to the Buddhist and Hindu statues, there are also sculptures of animals, gods, demons and anthropomorphic sculptures.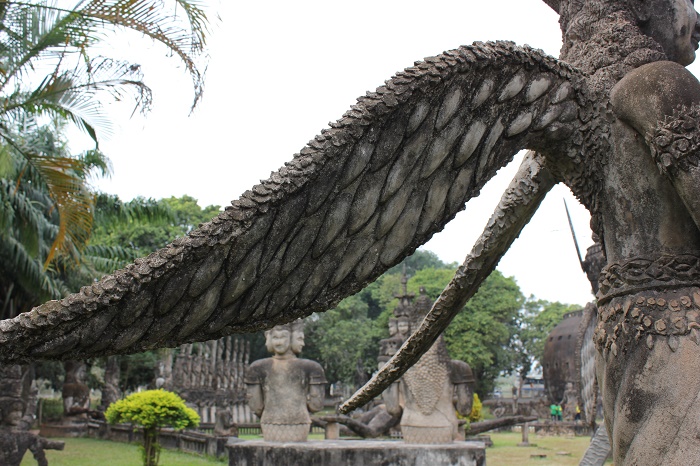 Nonetheless, one sculpture that really stands out is a giant pumpkin that has three floors which represent three levels, Hell Earth and Heaven. To enter this somewhat bizarre structure, there is a door in the shape of a demon head which is 3 meters (10 feet) high representing the entrance to Hell.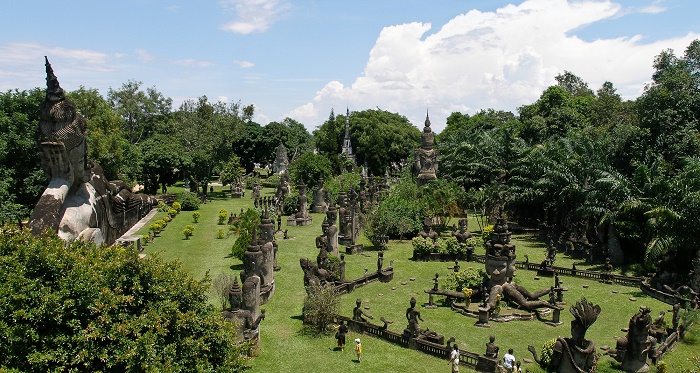 Then one would climb the stairs to enter the Earth, so that in the end would reach the Heaven. In addition, each level contains sculptures that are depicting the level where they are located. Once one would reach the top, there is a vantage point where the entire park is visible.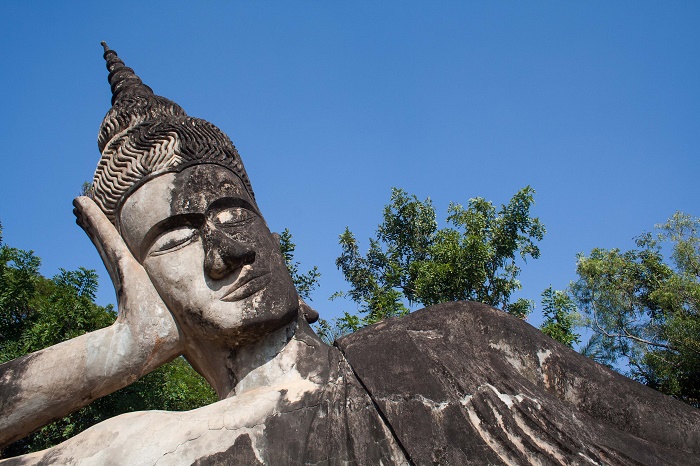 Nevertheless, another somewhat bizarre, yet interesting sculpture is an enormous 40 meters (130 feet) long statue of reclining Buddha, which is distinguishable for those who would like to visit the park and do some exploration in advance.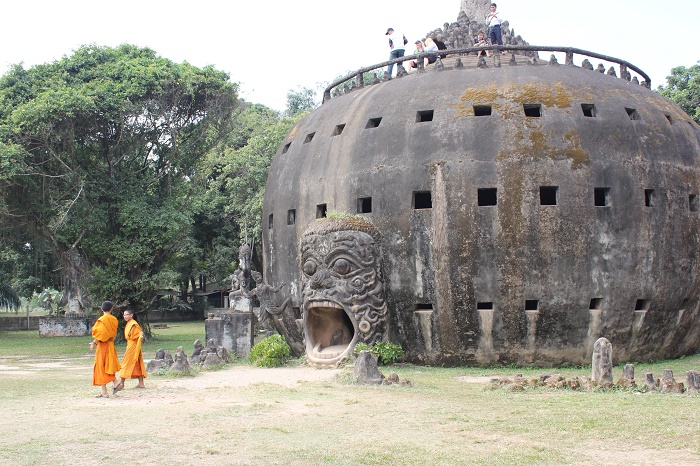 From the Hindu religion, there is the sculpture of Indra, the King of Hindu Gods, riding the three headed elephant, furthermore a four armed deity sitting on a horse and an artistic deity with 12 faces and many hands, each holding interesting objects.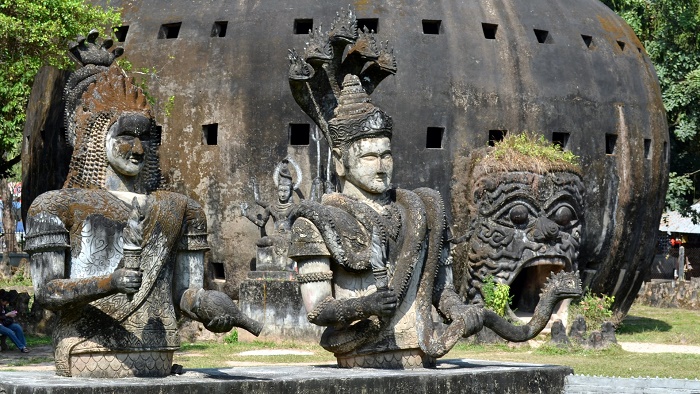 They are all equally impressive not only because of their enormous size but because they are full of interesting details and interesting motifs. As one of the most interesting places in Laos, this is definitely the place for those who are seeking for something different and yet, traditional from the country.