Bimmah Sinkhole, also known as Hawaiyat Najm and Dabab Sinkhole, is a large and very beautiful limestone hollow, basically a hole that is filled with water, located in the Governorate of Muscat, within the Sultanate of Oman.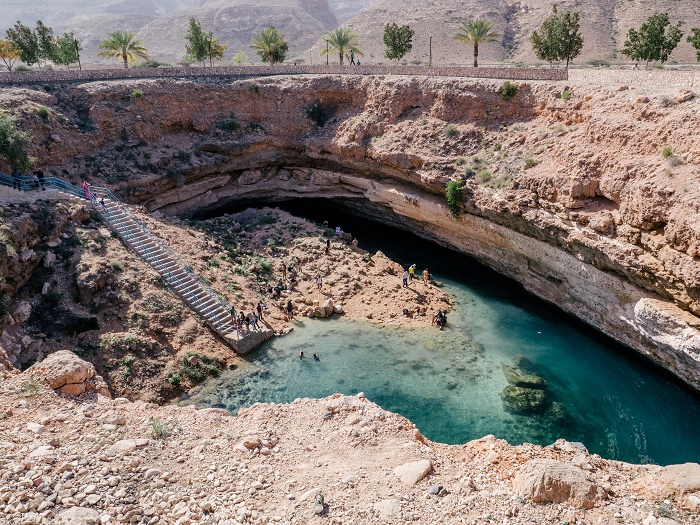 This turquoise lake is some 50 meters (164 feet) by 70 meters (230 feet) wide, and around 25 meters (82 feet) deep. This natural phenomena has been formed by a collapse of the Earth's upper crust layer due to erosion, however, according to the locals most likely it has been formed when a meteorite hit the Earth, thus receiving the name 'The Falling Star', when is translated from Arabic.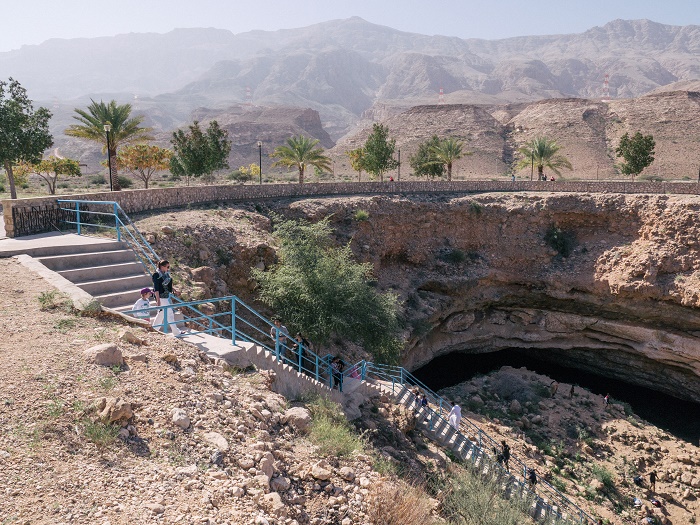 As it is not the only sinkhole in the country, it is a unique one due to the fact that it is surrounded by the sea from one, and by the mountains from the other side. So that the area will be preserved, a park has been developed around the Bimmah Sinkhole, where a small stairway is leading to the lake down.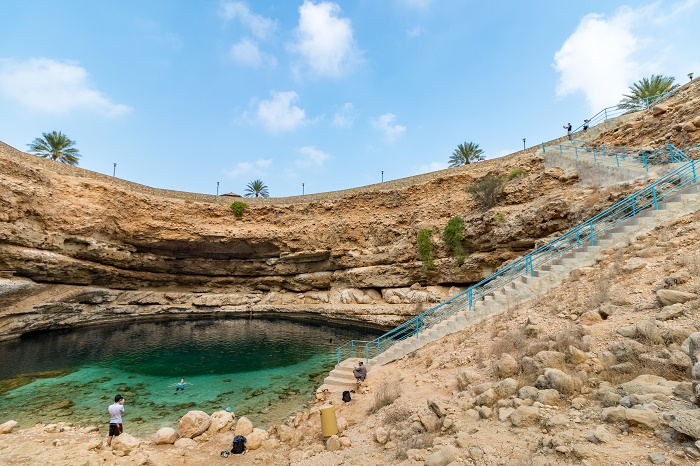 People can get down to the gorgeous turquoise waters and even be able to bathe in the lake. There are also palm trees planted all around, and picnic tables can be found so that everyone would get the chance to enjoy in this small paradise.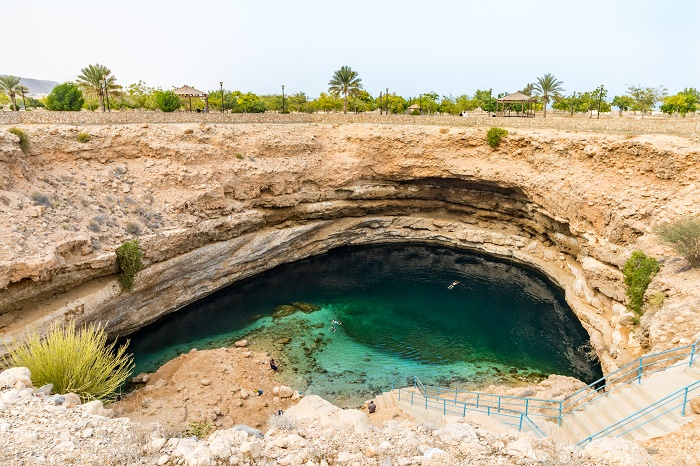 Nevertheless, due to the close proximity it has to the main highway, it gets a lot of visitors, and being alone here is not something what one would be able to get, but still, seeing it is something out of the ordinary.