Al Alam Palace is one of the most important of the six royal residencies of the ruling sultan of the Sultanate of Oman, which in translation from Arabic actually means Flag palace.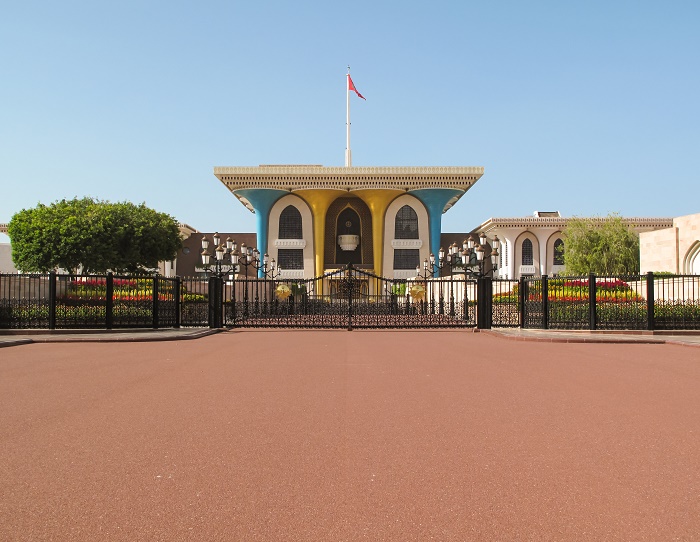 Of all of the six different royal palaces are dotted around Muscat, Salalah and Sohar, this one is where the Sultan of Oman spends significant amount of the time, and it is located in the capital city of Muscat. Surrounded by the Al Jalali and Al Mirani forts on each side of the bay, the palace is facing the upcoming and quite popular National Museum of Oman.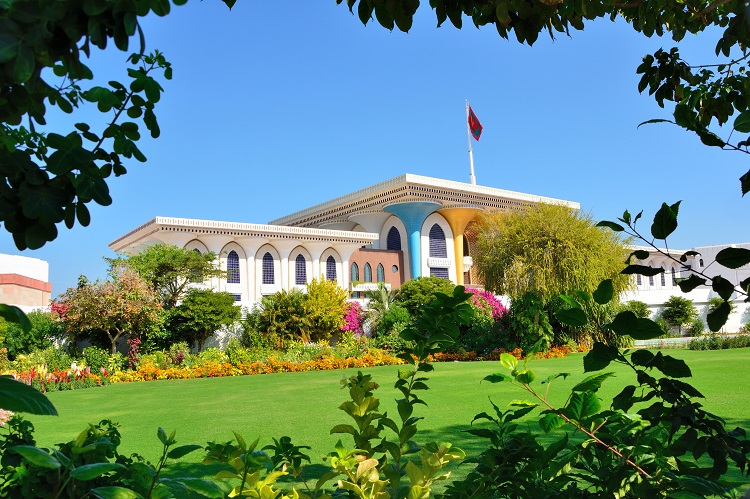 Former Sultan's used to live in a house called Bait Al Alam which was demolished in the early 70s to build this new palace in its place to be the official residence of the Sultan of Oman. The late Sultan Qaboos rarely ever stayed in Al Alam Palace as he seems to prefered his other residences in Al Seeb or Manah.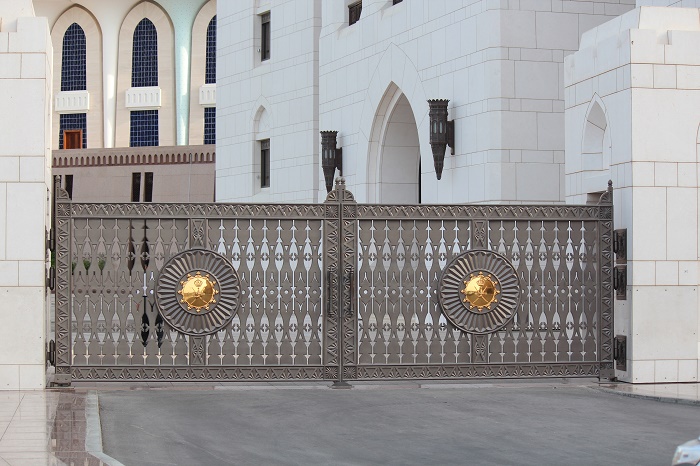 However, this palace is the one that is used the most to receive high ranking official guests and has hosted in the past the likes of the Queen of England and the Queen of the Netherlands. The palace is not open to the public, but tourists can walk around the gated yard and see also the guarders in front and around the palace, all the time.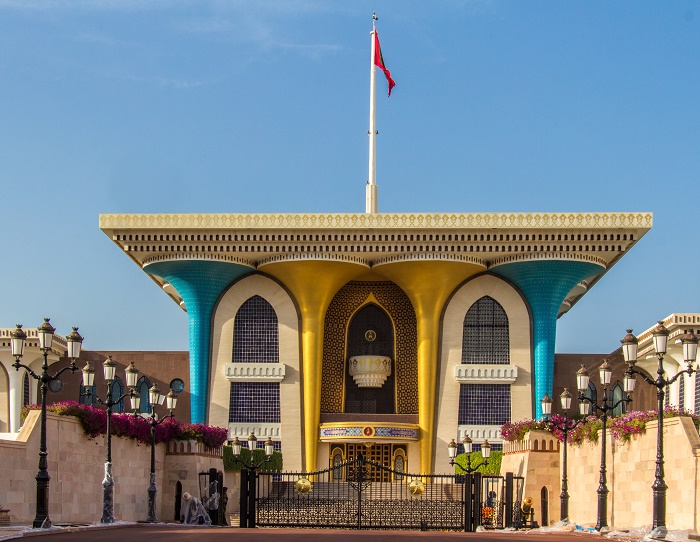 The Al Alam Palace has a gold and blue façade, and was rebuilt in 1972. The façade is a little bit looking like a plastic one, as it was made from a movie from the Disney cartoons, and together with its trumpet-shaped flaring columns,  it is one of the most unique buildings in the capital city.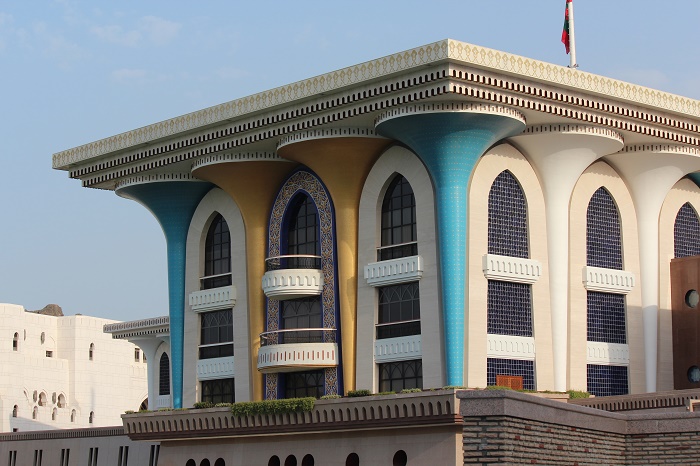 Furthermore, it is the most flamboyant example of contemporary Islamic design, with two long wings centered on a colorful, cube-like central building, its flat, overhanging roof supported by the extravagantly flared blue and gold columns.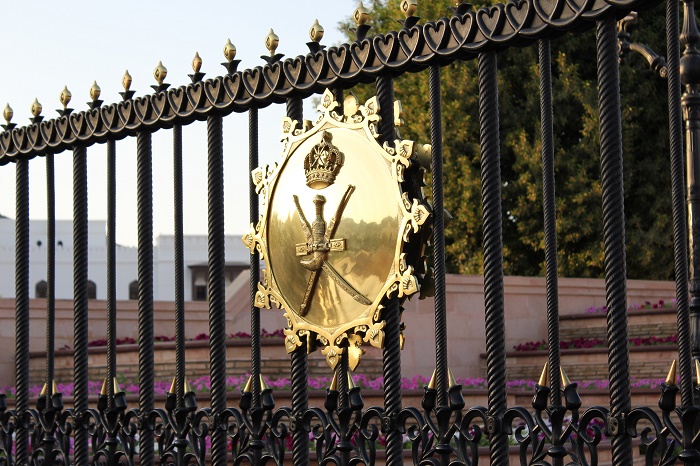 The palace complex is impressively stage-managed, approached via a long pedestrianized boulevard framed by two arcade colonnades, with copious amounts of highly polished marble covering every available surface. The Palace is neighbored by a number of other interesting government buildings such as the Ministry of Finance.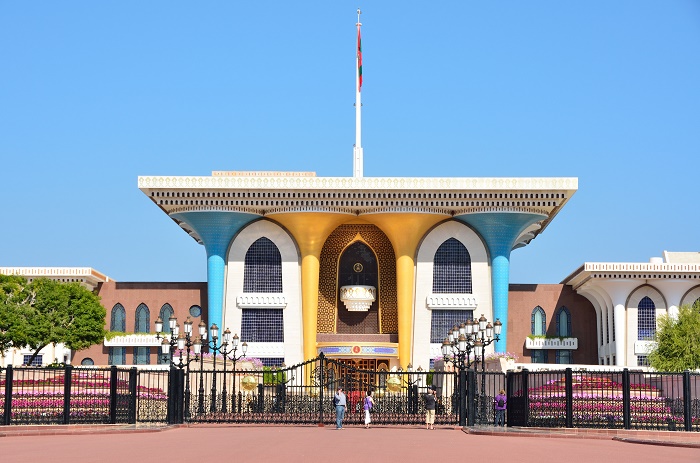 Unfortunately, it is not opened for the general public, but one can throw a glance on it, just by passing next to it, and see the .50 mm caliber guns that are on the forts surrounding the palace. Scary, but definitely worth seeing in person!