Nizwa Fort is a large castle fortress which is located in the largest city in the Ad Dakhiliyah Region, within the Sultanate of Oman. Being one of the most popular attractions in the country, the fort represents one of the best examples of the old architecture from Oman which gives a great illustration of the way Omani people used to live in ancient times.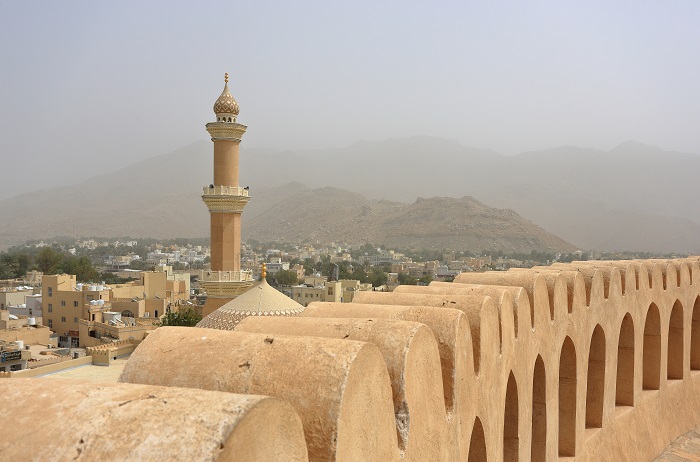 Considered to be built in 1650s by the second Ya'rubi, the Imam Sultan Bin Saif Al Ya'rubi, even though there is an evidence that the structure was built even earlier than that, which date back to 12 century. As it took 12 years to complete the entire fort, there are plenty of interesting features all around.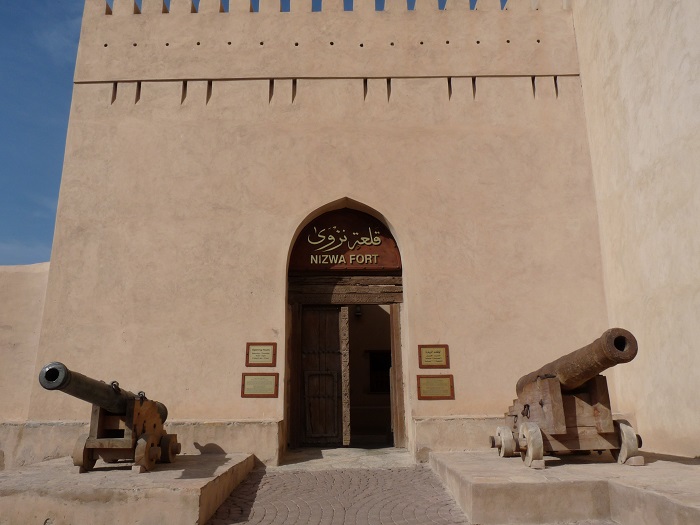 The foundations extend up to 30 meters (98 feet) underground, and one of the most interesting features is the drum-like cylindrical tower which is around 45 meters (148 feet) in diameter and it is about 34 meters (112 feet) high. With two cannons guarding the entrance of the tower, furthermore there are maze of rooms, high-ceiling halls, doorways, terraces, narrow staircases and corridors for a greater experience of the Omani architectural ingenuity.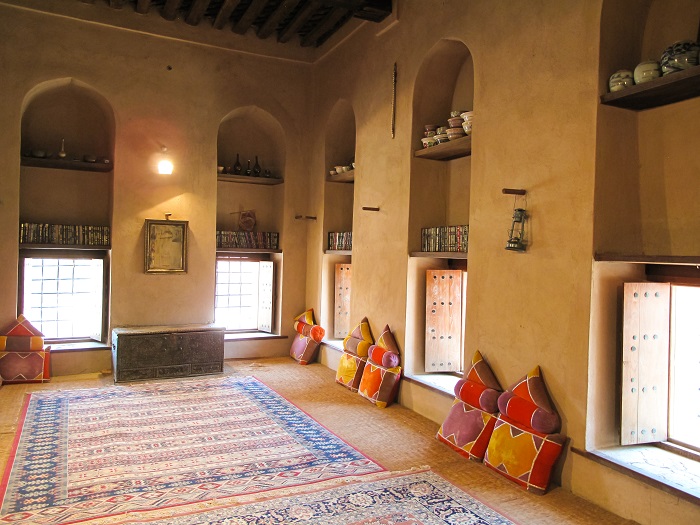 Offering great protection for the city of Nizwa, it was definitely not an easy job to conquer Nizwa Fort. In addition, battlements, turret, secret shafts, false doors and wells did not ease the job of the conqueror. A very formidable stronghold against the raiding forces that wanted the abundant natural wealth of Nizwa, it was also a well desired place since the location is precisely at the crossroads of vital routes.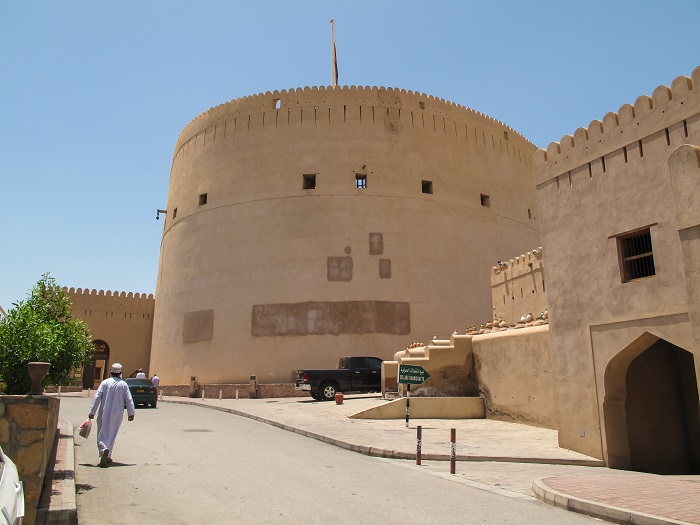 Nowadays, Nizwa Fort serves as a great memorial to the glory of the past rulers of the area, and also there are different exhibits which show the traditional way of living in Oman.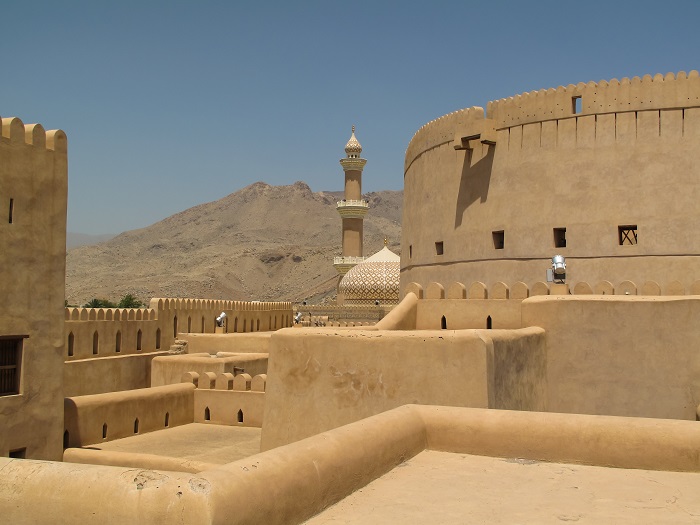 Some of the exhibits include traditional masks, jewellery, frankincense, coffee making, date store, and living quarters of past rulers. All in all, a definite jewel of Oman which should not be missed when being in this interesting nation on the Arabian Peninsula.