The West Baden Springs Hotel is a national historic landmark hotel that is easily recognizable, located in the town of West Baden Springs, the State of Indiana, within the United States of America.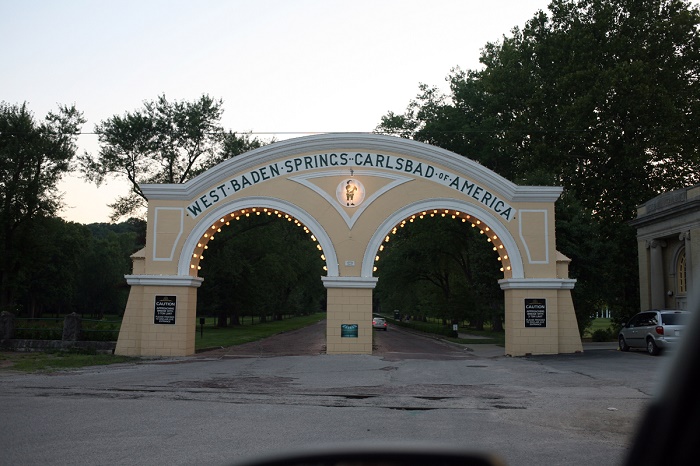 Being an impressive architectural marvel, this hotel building in the heart of Indiana, once upon a time, was dubbed as the Eight Wonder of the World, so that it go through total disrepair and almost falling apart, to have again the glory it once had. Built on a salt lick, which in fact is a mineral lick where bears, deer and buffaloes were licking essential mineral nutrients from a deposit of salts and other minerals, became better known as French Lick, after the arrival of the French traders and settlers.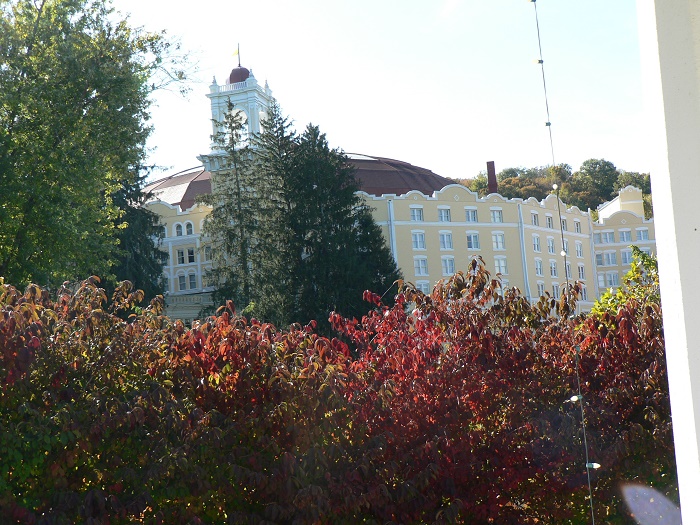 In the beginning the hotel was known as Mile Lick Hotel, built in 1855, so that it would capitalize on the abundance of mineral springs in the area. Later the name was changed into the one it has today, and the owner Lee W. Sinclair transformed it into a sophisticated resort, adding an opera house, a casino, a two-deck pony and bicycle track and a full-size baseball field. Sadly to say, that structure was destroyed when a fire broke out on 14 June 1901 consuming the whole structure within 90 minutes, but Sinclair with the encouragement of his daughter Lillian, he wanted to rebuild it into a hotel of his dreams.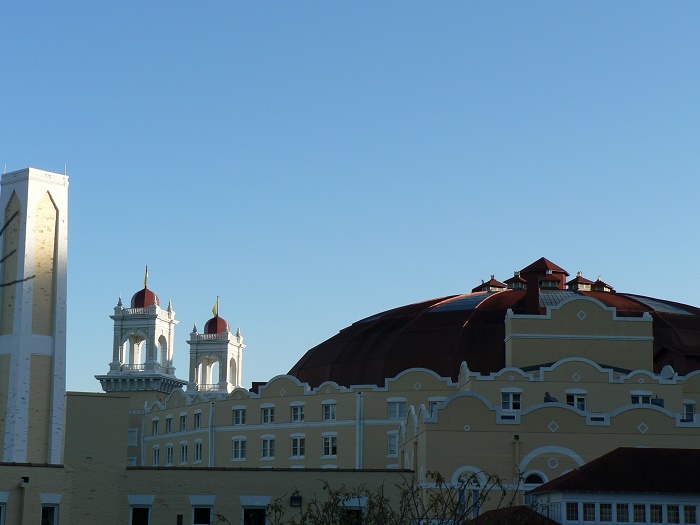 At that time, the American architect Harrison Albright was hired to build this architectural marvel, which would be a fireproof, and also to has a dome which would cover the main atrium, something what was considered to be impossible according to some architects at that time.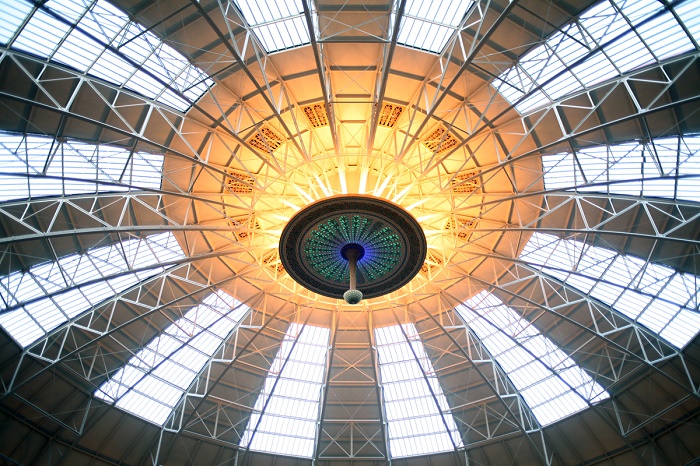 Harrison told Sinclair that the hotel would be built in 200 days, however, it took in total 277 days for the construction to be completed, officially completing it on 14 June 1902 and opening its grand doors on 15 September 1902. The impressive dome is 61 meters (200 feet) high under which huge palm trees have been growing and birds could go in to make it feel more like a natural place, with people relaxing on the overstuffed furniture grouped in clusters.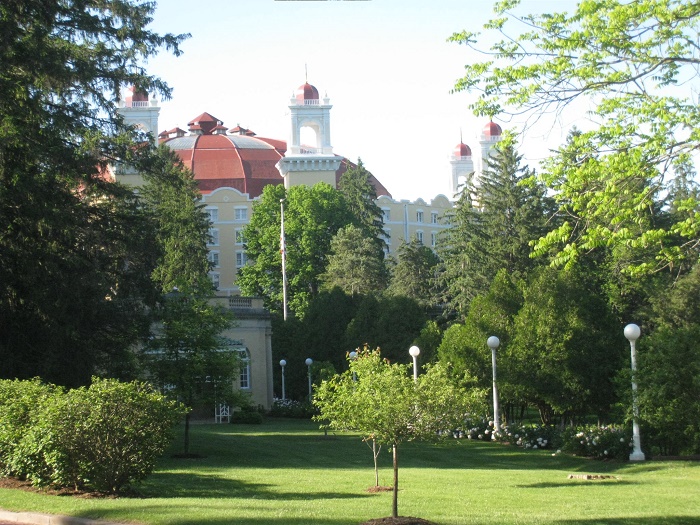 There was also a massive fireplace that could accommodate logs that are long as much as 4 meters (14 feet), nonetheless, the exterior was also rich in something-to-do, such as natatorium, two golf courses, horseback riding, baseball, several hiking trails, or bicycling on a covered, double-decked oval track. With six floors in total, there are around 500 rooms that were built in two concentric circles around the atrium, and those from the inner ring offer a view of the atrium, while forty rooms on floors four and six had balconies overlooking the atrium.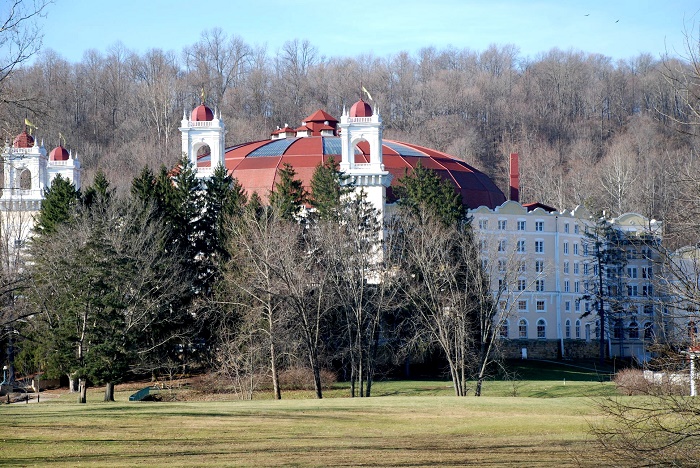 Unfortunately, Lee W. Sinclair died in 1916, where his daughter Lillian and her husband Charles Rexford took over the hotel, operated it, nonetheless, Charles Rexford did some extensive renovation which made him indebted to local entrepreneur without telling Lillian about what he did. That is the reason for their divorce, and as Lawrence's daughter could not pay the debt, she was forced to sell the hotel to Ed Ballard in 1922.
However, with the stock market crash in 1929, the hotel emptied of guests almost overnight, and Ed Ballard too could not keep up with the expenses for the hotel, so he closed it permanently in 1932. He then sold it for one dollar to the Jesuits, who removed many of property's elegant appointments and eventually dismantled the building's four Moorish towers.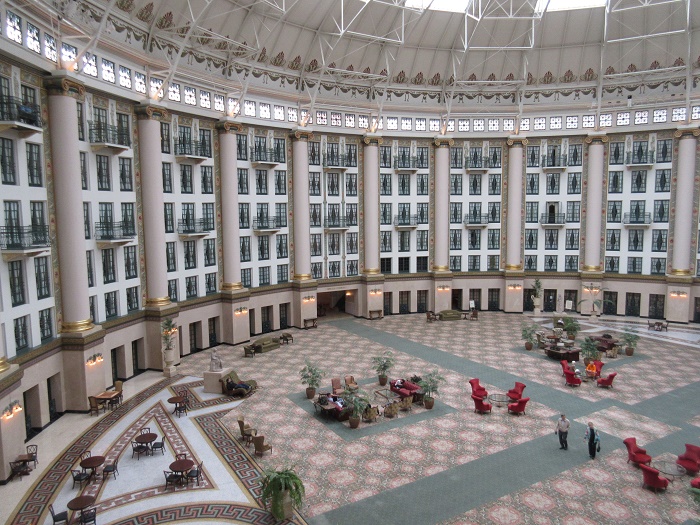 With time, the owners changed all the time, and the hotel was not properly taken care of, which meant the neglect would cause greater damage on the structure. In 1989, the hotel ground were closed for safety reasons, and the toll of the neglect took its toll in January 1991, when a buildup of ice and water on the roof and in drainpipes caused the collapse of a portion of the exterior wall.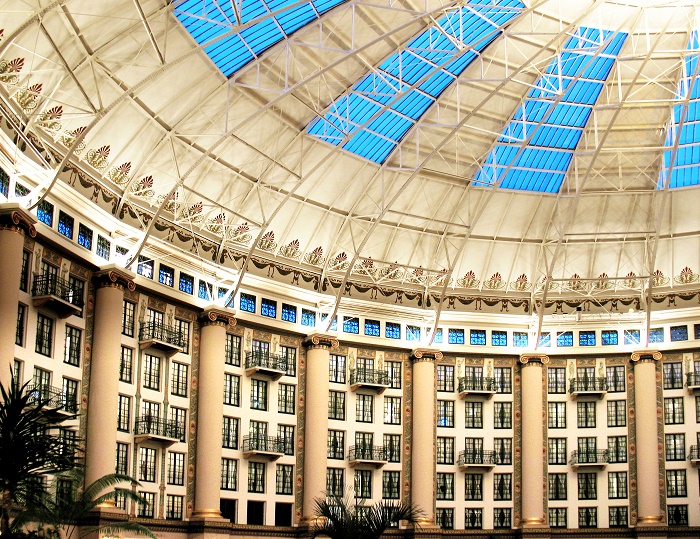 West Baden Springs Hotel became a National Historic Landmark in 1974, which made it even more popular as an architectural structure, that deserved better attention. Lucky enough, the country's largest state-wide historic preservation organization, Indiana Landmarks, purchased the hotel for 250,000 dollars in 1996, and led the charge to stabilize the hotel to preserve redevelopment potential, and attract a new owner capable of restoring the property for a new use. Nowadays, the hotel is beautifully restored with plenty of world-class amenities, and owned by the Cook Group Inc., which is a global medical device manufacturing company, making it one really attractive and interesting piece of Indiana's history.