Valley of Fire State Park, simply known as Valley of Fire, is a public recreation and preservation area that is considered to be the oldest one which serves as a state park, located in the Mojave Desert in the southern part of the State of Nevada, within the United States of America.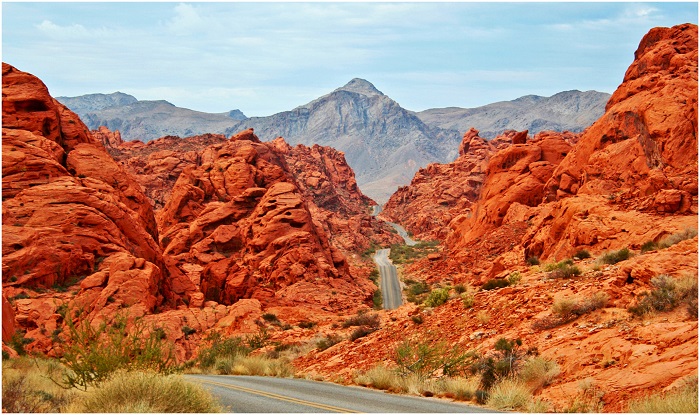 Dedicated in 1935 as a state park of Nevada, it was designated as a national natural landmark later in 1968, and the present landscape that we are able to see has been carved from the complex uplifting and faulting of the region, with the extreme erosion that gave unique forms to the red rocks. As a matter in fact, the Aztec Sandstone is the main composition of the alluring features that appear to be on fire when reflecting the sun's rays.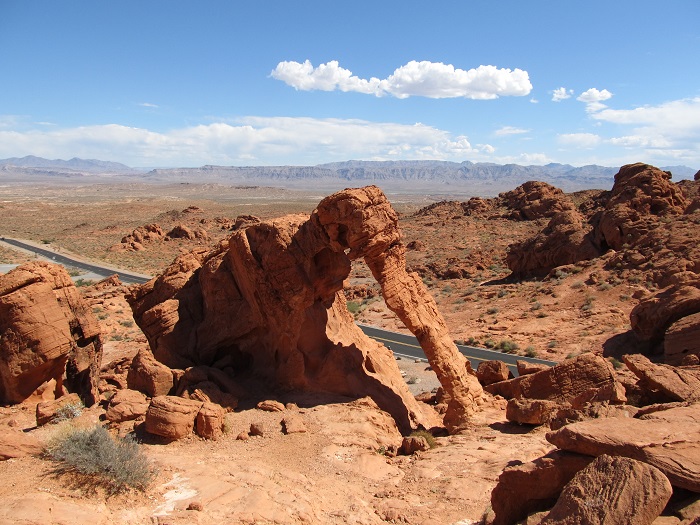 This sandstone is from the Jurassic period, or 150 million years ago, and is the remnant of the sand left behind by the wind after inland seas subsided. The first people to have ever settled in the area were the Anasazi, also known as the Ancient Pueblo Peoples, who were farmers from the nearby fertile Moapa Valley.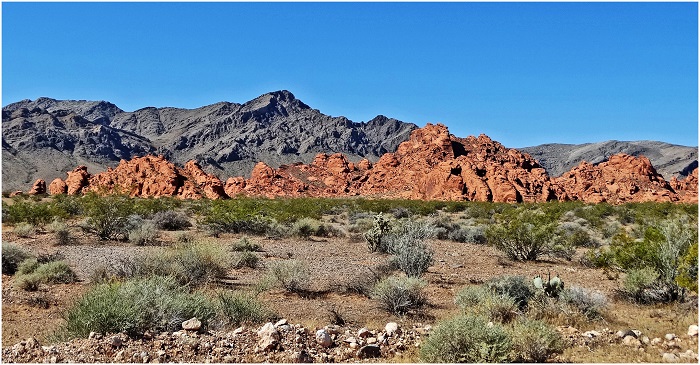 Archaeologists are certain that their daily life in the area involved hunting, food gathering, and religious ceremonies, however, the most striking examples are the petroglyphs rock art that can be found on several locations throughout the valley. The flora and fauna is what one would expect from a desert-like place.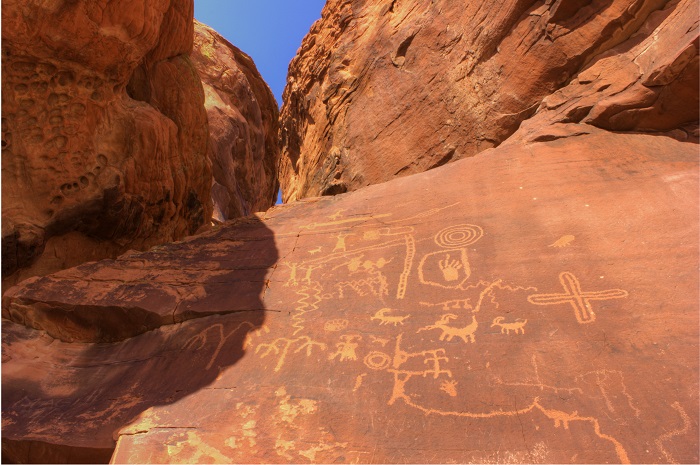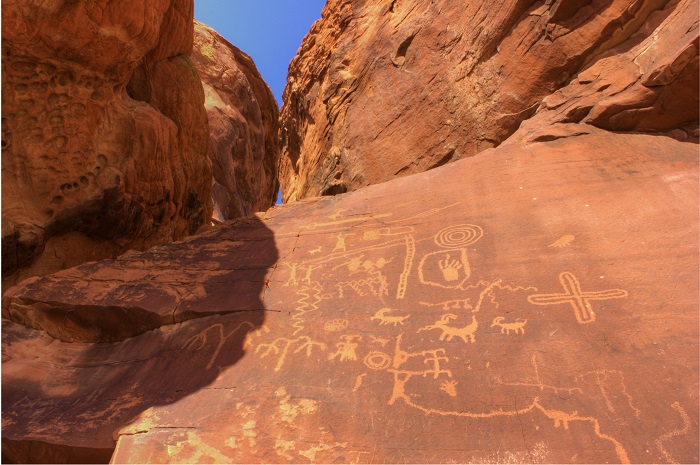 From the plants and flowers that dominate within the park are creosote bush, burro bush and brittlebush, in addition to the several cactus species, and also the springtime blooms with desert marigold, indigo bush and desert mallow which make Valley of Fire to look spectacular in springtime.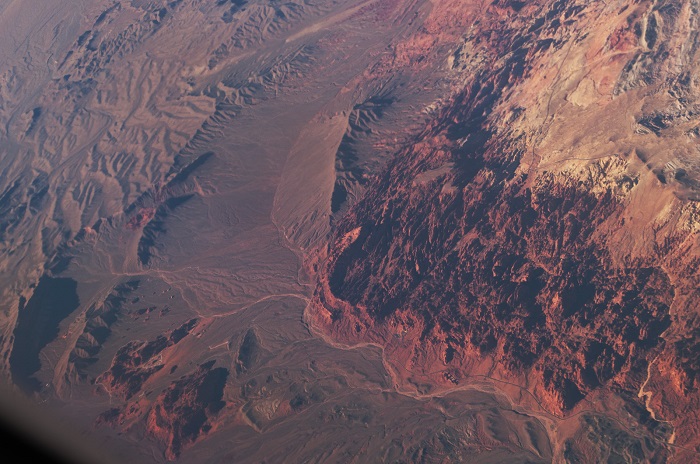 The fauna is especially rich in nocturnal animals, such as lizards and snakes, as well as coyote, bobcat, kit fox, skunk, jackrabbit and antelope ground squirrel, nevertheless, the most impressive sight would be the desert big horn sheep which can definitely be seen during the day.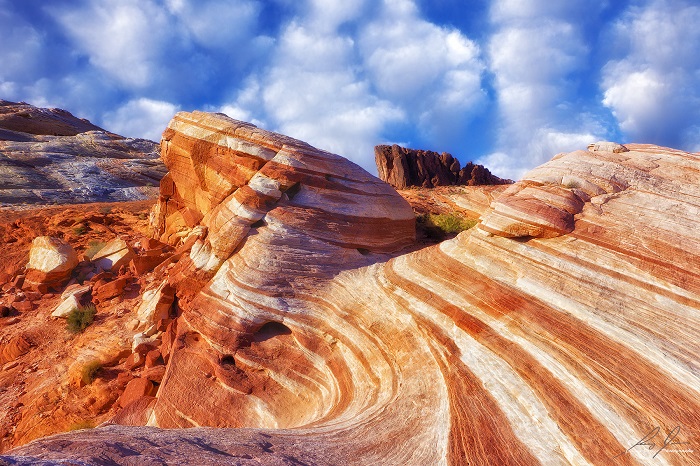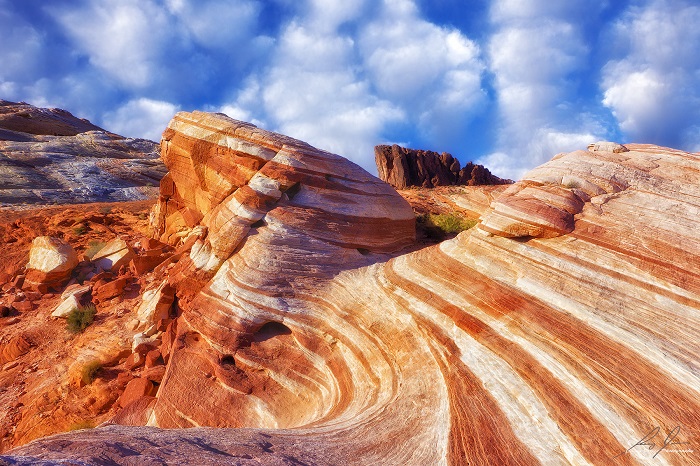 Today, there are plenty of visitors who are eager in exploring the different hiking trials, and also there are some designated picnic areas, which are good for camping as well. The three stone cabins which were built by the Civilian Conservation Corps when the park was developed in the early years to house the people working in the area, is one of the most significant landmarks that are preserved.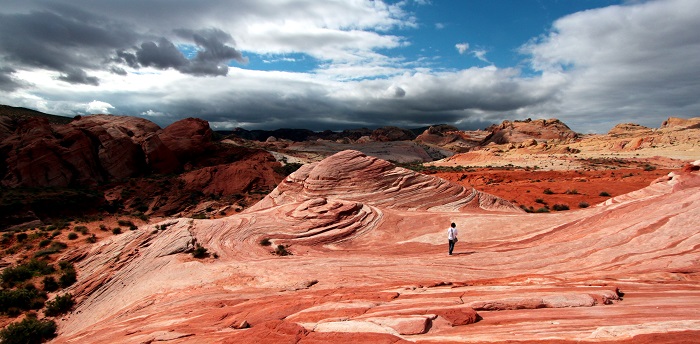 The Elephant Rock is one of the most easily recognizable rock formations which can be seen on plenty of landscape photographs and desktop wallpapers. A true rocky paradise for every person that is eager to feel the brutal dry climate of the American south west, and most in particular, in the State of Nevada.