The Solow Building is a grandiose and very interesting skyscraper building that is located on the island of Manhattan, within the City of New York, NY, in the United States of America.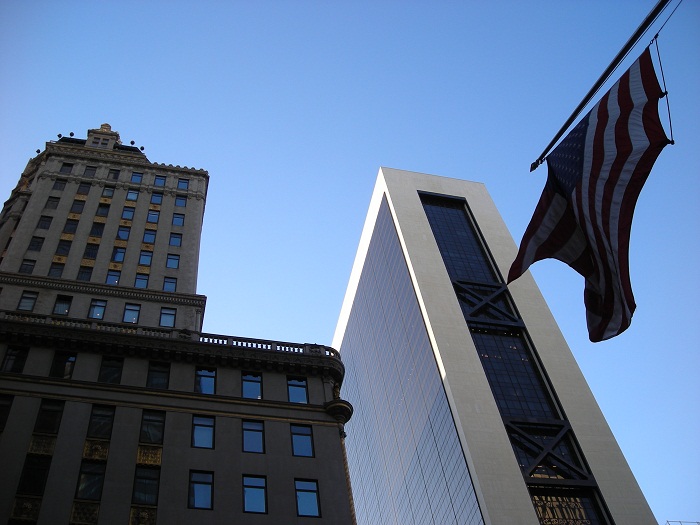 Located more precisely on 9 West 57th Street, the building is offering commercial offices with a height that reaches 210 meters (689 feet). Built in 1974 according to the design from Gordon Bunshaft of Skidmore, Owings and Merrill, the Solow Building bears the name after Sheldon Solow, who is a real estate developer and a person who has invested in the construction of the building.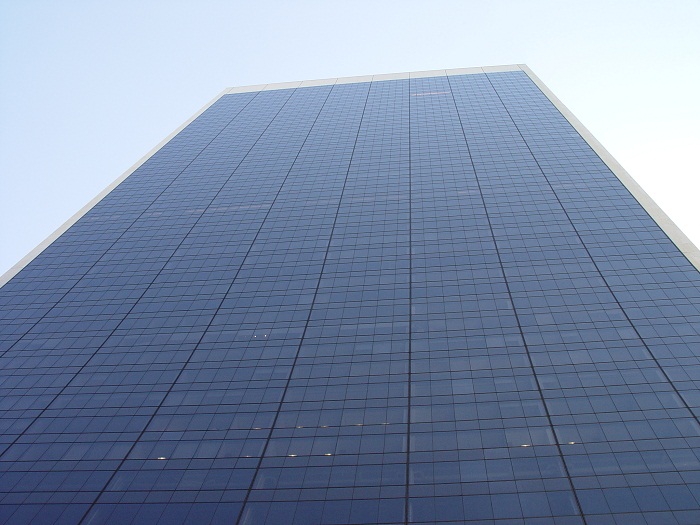 There are 50 floors, and what is quite interesting is the outside sloping façade which is one of the most unique and interesting ones on the island. At first, the project for the construction for a building with a sloping façade has been refused, so that later a similar and a better one would be approved.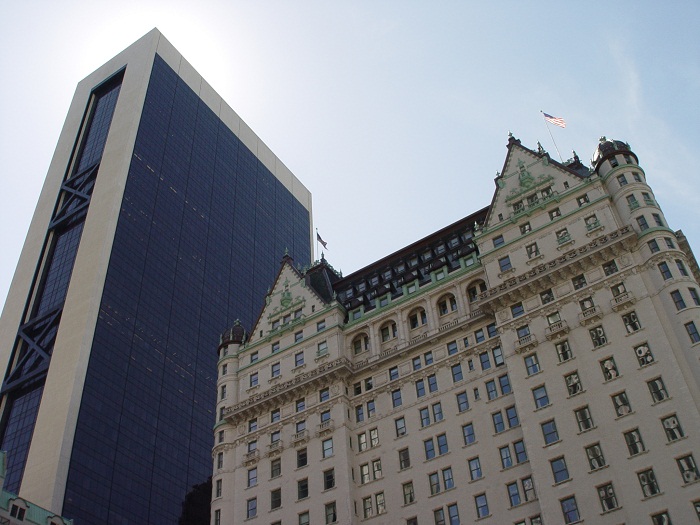 The north and south façades of the Solow tower project slightly from the building's edges and are extraordinarily sensuous because of the very fine detailing of the window gaskets. Due to the unusual design, the surrounding buildings' sides which were never meant to be seen, are somewhat exposed, creating a sight which is not very pleasing for the "tourist" eye.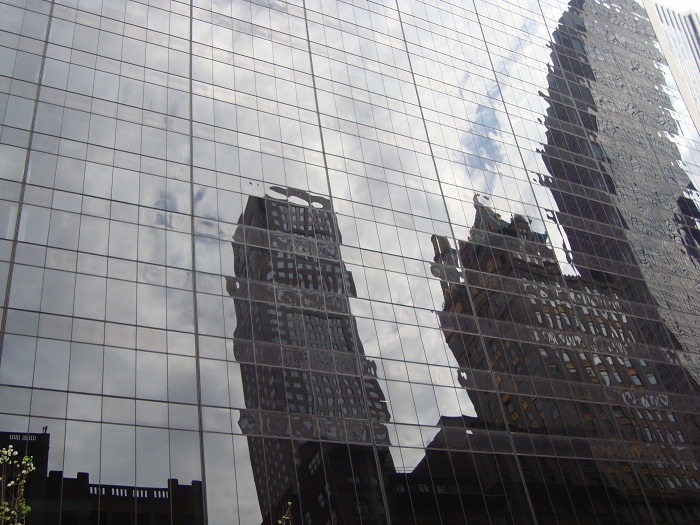 As a small distraction, there is a large red sculpture of the digit 9 in front of the building with hope that the people won't see much of the exposed unappealing sides of the neighboring historic buildings. Nonetheless, there is an underground parking garage, a retail space, restaurant and exactly 34 elevators subdivided into sets of floors.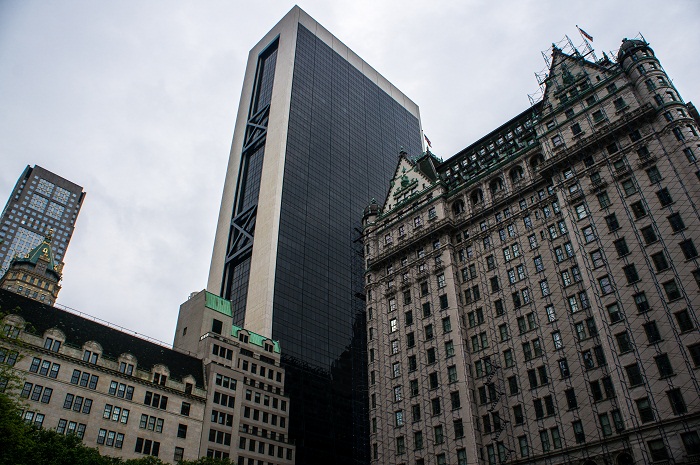 One of the most interesting features is not just the concave vertical slope, but also the unobstructed view of northern Manhattan and a complete view of Central Park and The Plaza Hotel, above the 23rd floor.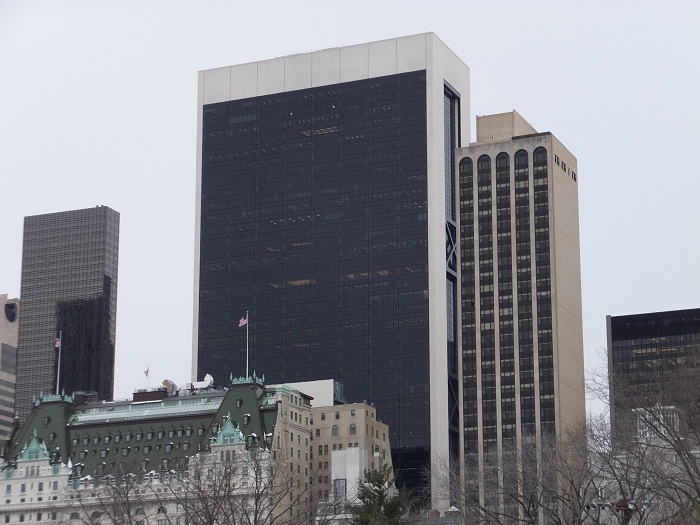 Being one of the most expensive rental spaces in New York City, this architectural marvel is accompanied also with the sculpture "Moonbird" by Joan Miro from 1966. Being one of the bigger landmarks from New York, the Solow Building most likely will give inspiration to architects who would dare themselves to go beyond and design something regular, but unorthodox, such as this skyscraper.