Multnomah Falls is a magnificent and quite memorable waterfall located in the Columbia River Gorge, Multnomah County in the State of Oregon, USA. This two-part, tiered waterfall is 189 meters (620 feet) tall making it the tallest waterfall in the state, where the longest drop of the two-parts is 165 meters (542 feet).
The Multnomah waterfall lets everyone who visits it to experience the true power and beauty of nature up close, and it is most likely the most visited recreation site in the Pacific Northwest. The waterfall gives the best experience when one would walk to the footbridge, called Benson Bridge, located just above the lower cascade, which makes the second part of the waterfall.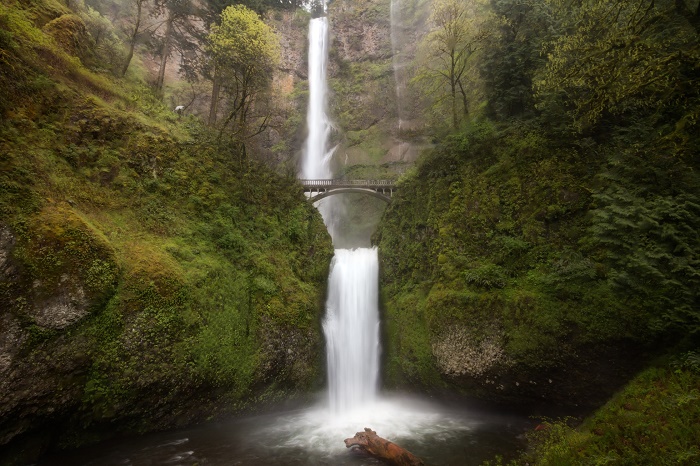 This 14 meters (45 feet) long bridge will give extraordinary close view of Multnomah Falls, where if one would continue walking the trail, will reach a platform at the top of the upper falls where visitors get a bird's-eye view of the Columbia Gorge.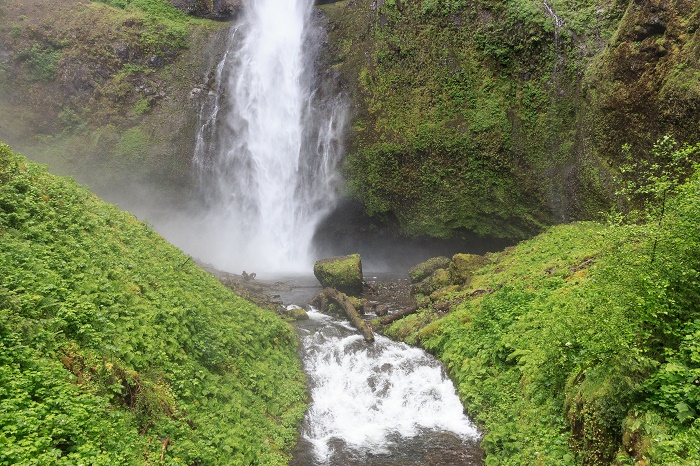 Fed by underground springs from Larch Mountain, the flow over the falls varies, usually it's highest during winter and spring, and however, due to the erosion there have been some problems for the surrounding. In 1995, a 400 tones boulder fell into the upper cascade pool, above the Benson Bridge, causing a splash of water so big that it reached the footbridge on which some wedding attendees were standing.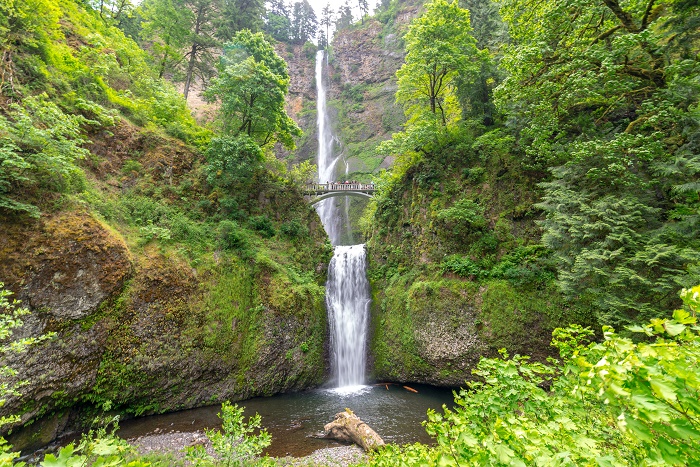 Still, according to the Native American Lore, the waterfall was created to win the heart of a young princess who wanted a hidden place to bathe, thus the creation of the hidden pool only visible when standing at the footbridge.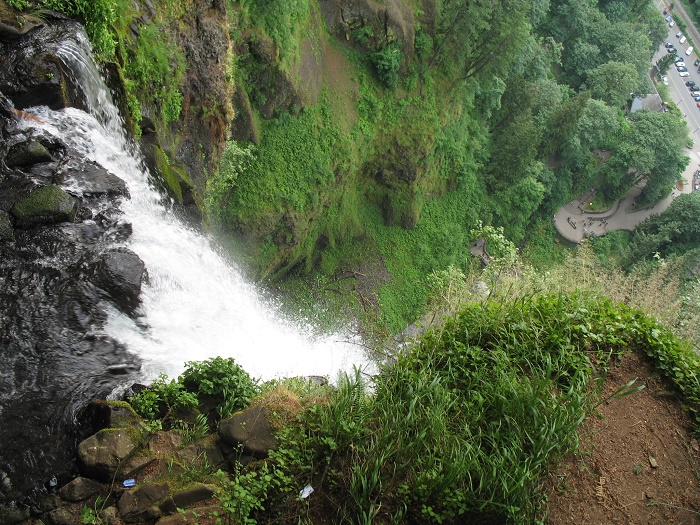 Nevertheless, for the experience to be greater, there is a lodge named the Multnomah Falls Historic Lodge, in which a restaurant, bar, and snack bar are located.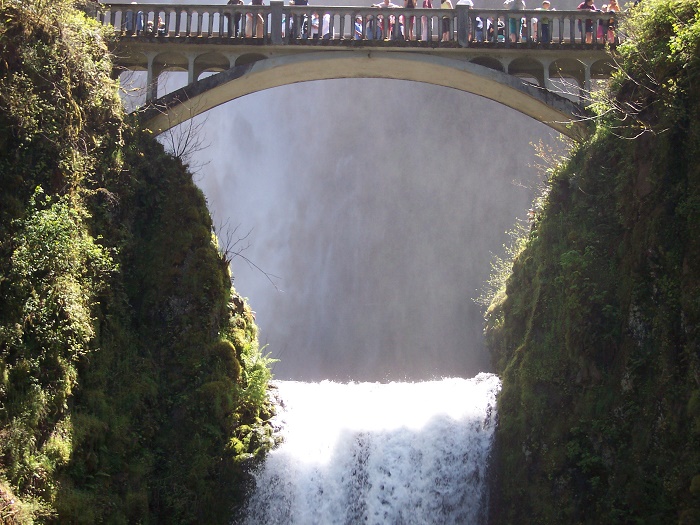 Built in 1925, according to the design of the architect A. E. Doyle of every type of rock which could be found in the gorge, it is serving throngs of tourists who are coming to view the spectacular sights of the Columbia Gorge, and it is recorded in the National Register of Historic Places.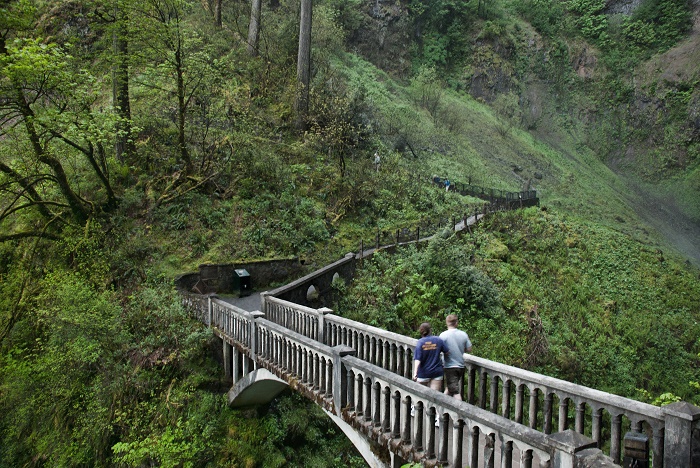 Definitely as one of the grandiose falls in the States, the Multnomah Falls will give the breathtaking sights one could ask for, with the will to come and visit them once again in the near future.