Mount Assiniboine, sometimes referred to as Assiniboine Mountain, is a pyramidal peak mountain which has a unique pyramid shape that is easy to recognize, and it is located on the Great Divide, exactly on the border between the two provinces of British Columbia and Alberta, within the western part of Canada.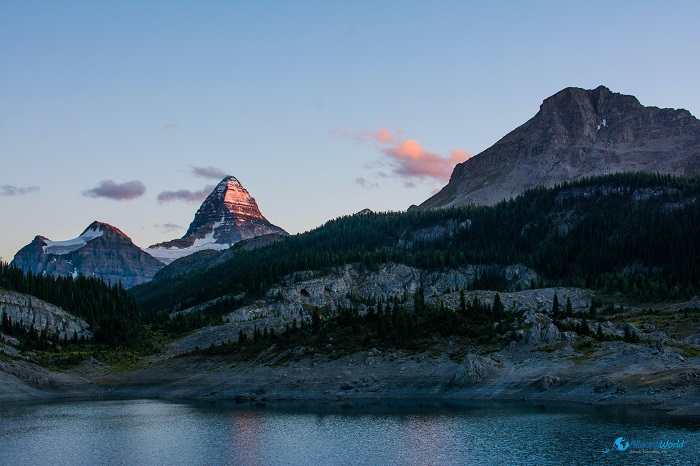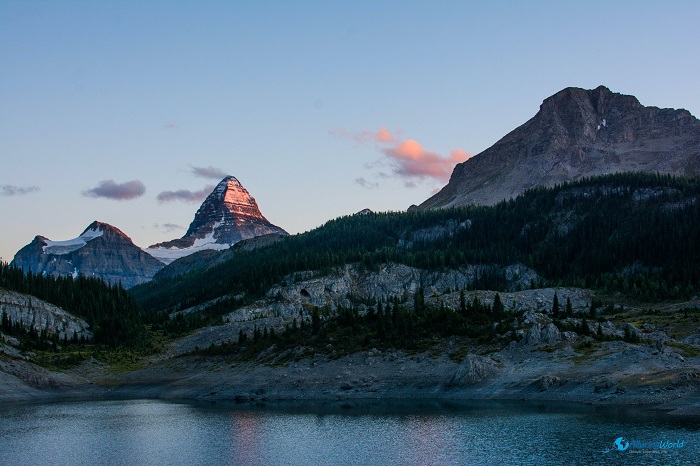 Having a height of 3,618 m (11,870 ft), it is the highest peak in the Southern Continental Ranges of the Canadian Rockies, and in addition to this landscape, the mountain peak rises almost 1,525 m (5,003 ft) above Lake Magog and it creates amazing landscape, similar to the landscapes seen on the Swiss Alps.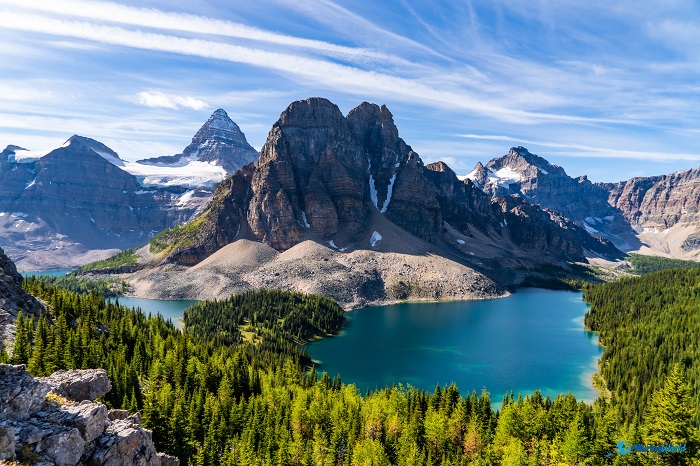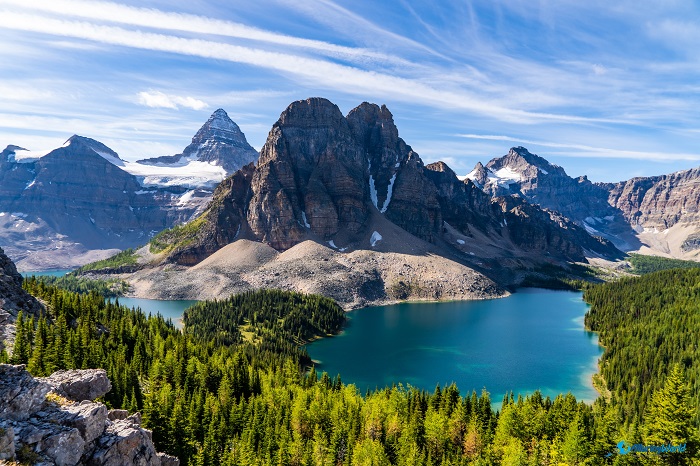 As a matter of fact, due to the similarity, it has with its European counterpart, Matterhorn, Mount Assiniboine is constantly referred to as the "Matterhorn of the Rockies" which makes it even more attractive for people to see this amazing rocky peak in person.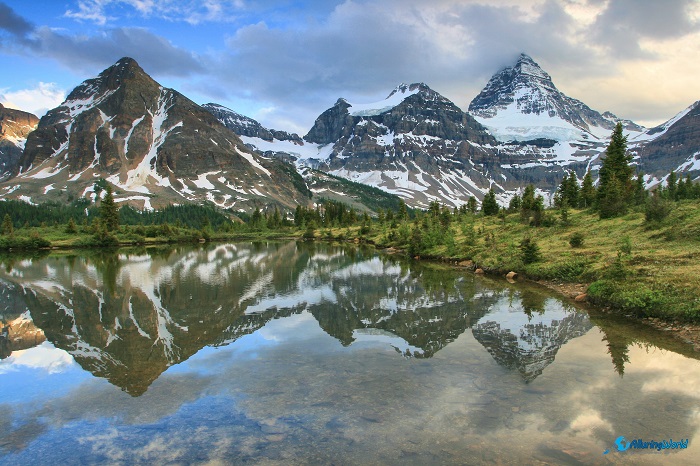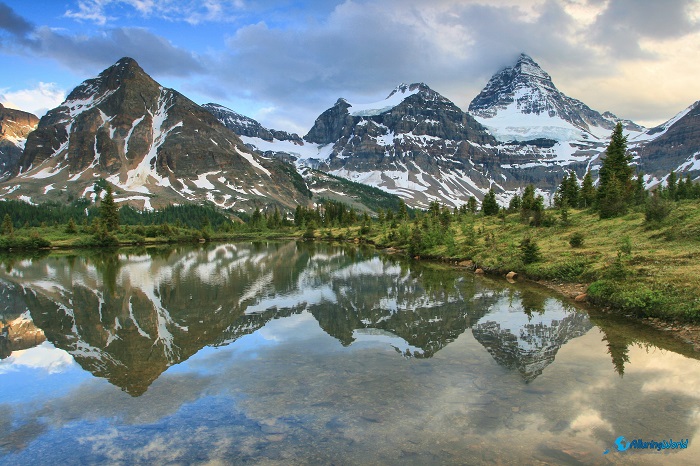 The name comes from the Assiniboine Indians, more precisely the teepees tent that they lived in, and it was the Canadian geologist and surveyor George Mercer Dawson that named the peak. When he climbed Copper Mountain he saw this pointy peak and clouds trailing away from the top which in some way resembled and reminded Dawson of the tent, thus naming it Mount Assiniboine.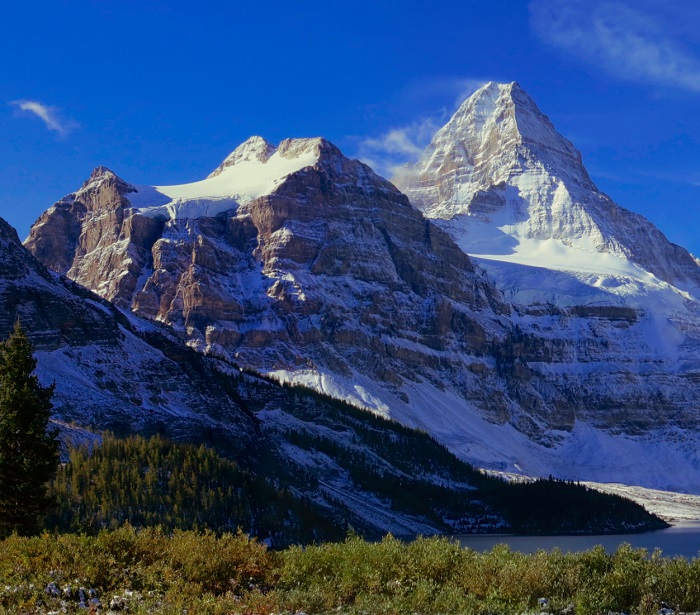 First climbed in 1901 by James Outram, Christian Bohren and Hristian Hasler, it was Bohren's granddaughter Lonnie with three other mountaineers that celebrated the 100th anniversary of the first ascent by successfully climbing it on 27 August 2001.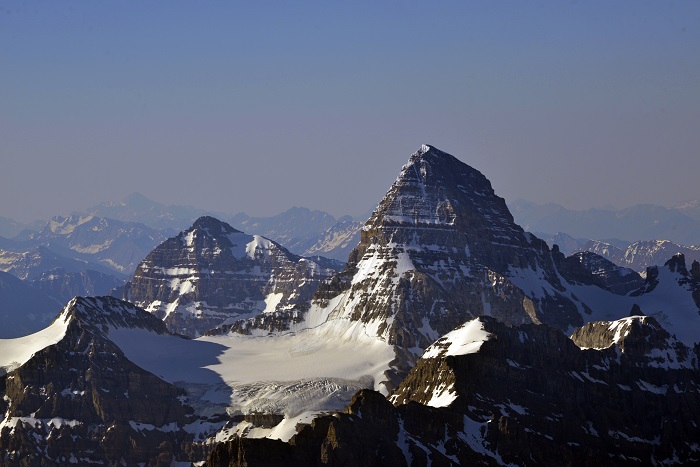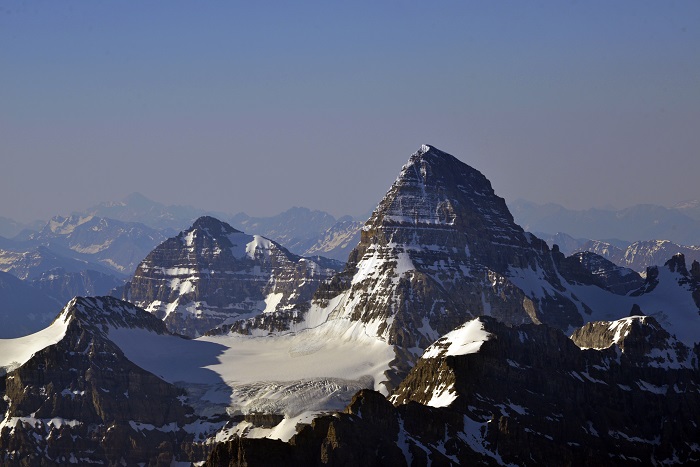 As mentioned before, lying on the border between British Columbia and Alberta, the peak is part of the Mount Assiniboine Provincial Park in British Columbia, and also the border by Banff National Park on Alberta's side.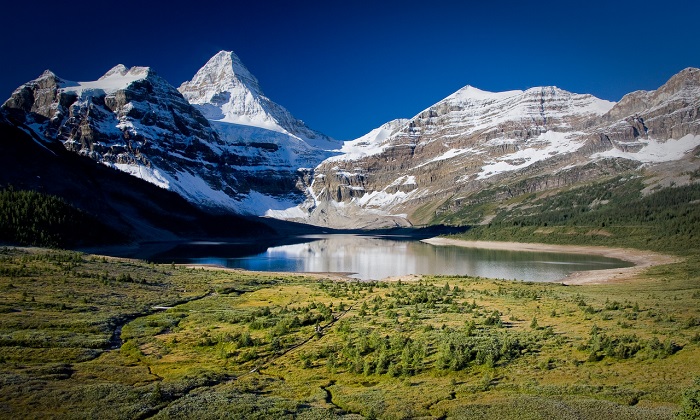 The amazing park features magnificent places of shimmering lakes, glistening glaciers, sky-scraping peaks and sun-dappled alpine meadows, and as there are no roads that would penetrate this gorgeous place, Mount Assiniboine Provincial Park is part of the Canadian Rocky Mountain UNESCO World Heritage Site.

Even though being one of the most recognizable parts of Canada Mount Assiniboine is not the only well-known place in this part, and yet the whole surrounding park is simply captivating, and it attracts a great number of hikers, mountaineers, adventurers, and people who would like to see the stammeringly beautiful side of Canada.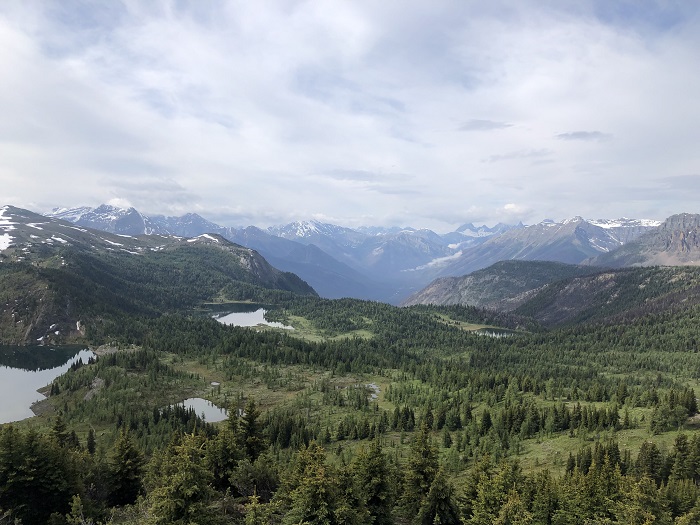 All in all, Assiniboine Mountain should not be missed whenever in this part of the grandiose nation in North America that will always captivate you, no matter which part of the country you visit.