Mahabat Maqbara Palace, also known as the Mausoleum of Bahaduddinbhai Hasainbhai, is twin complex of buildings that are located the city of Junagadh, which is part of the State of Gujarat, within the Republic of India.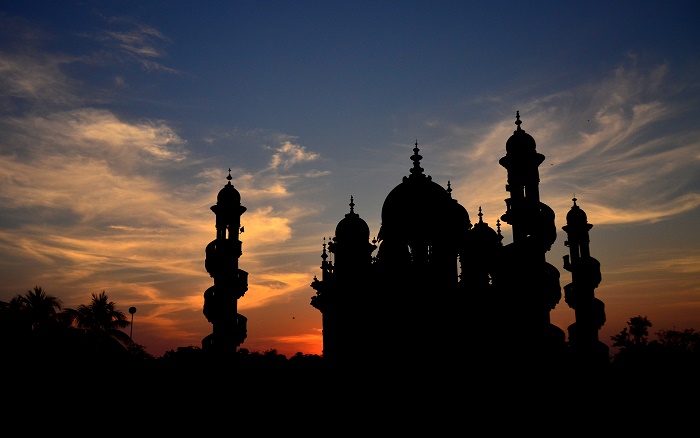 Known to be the last resting place of Wazir Bahaduddinbhai Hasainbhai, who was one of the chief nobles in the Court of Nawab Mahabat Khan II of Junagadh, the construction for the Palace began in 1878 by Mahabat Khanji and was completed in 1892 by his successor, Bahadur Khanji.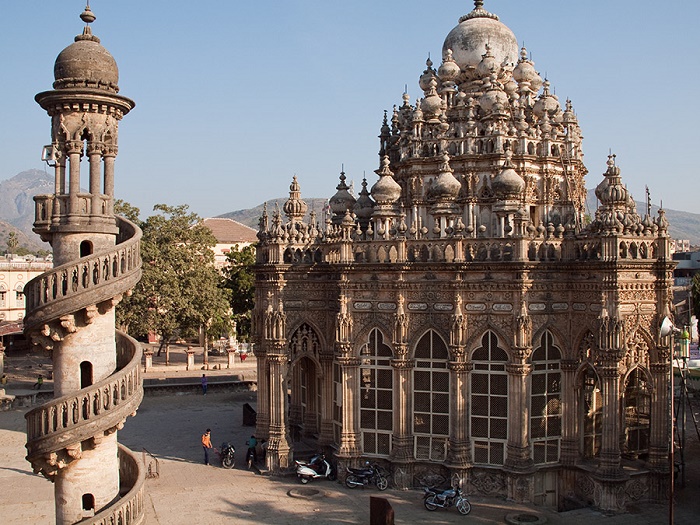 As it is not very known architectural piece, there is blend of Gothic and Islamic architectural styles that can be seen all around the property, and with the decade's worth of work there are elaborate carvings on the buildings' inner and outer façades, fine arches, French-style windows, columns and shining silver doorways.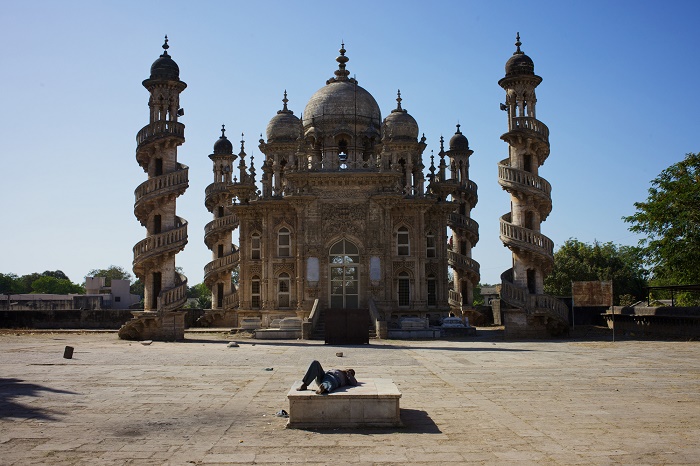 Representing one of Gujarat's most glorious examples of Euro-Indo-Islamic architecture, on the adjacent mosque, there are minarets which are encircled from top to bottom with winding staircases, while the buildings are topped with distinctive dome in the shape of onion.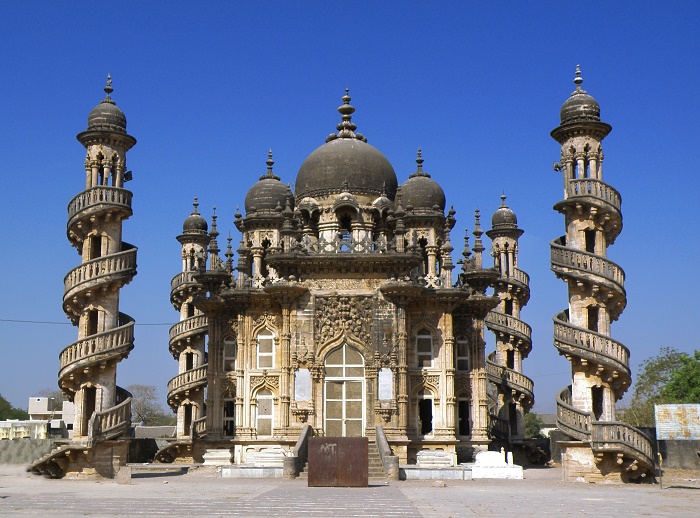 The Jammi Masjid being on one side of the complex, while the Mausoleum on another, the Mahabat Maqbara is generally closed to the public but can be seen by obtaining the keys from the mosque situated beside the mausoleum.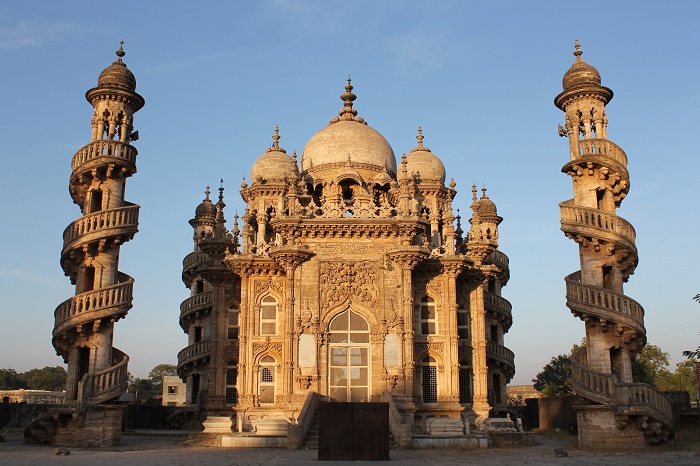 Nevertheless, as there are plenty of fortifications and monuments in the State of Gujarat, the Mahabat Maqbara Palace is definitely an exquisite example of 19 century art and architecture, and even with the nonstop political tumult at its doorstep, the complex has stood like a beacon as it quietly assumed the diversity of influences that surround it, making it definitely one of the greatest landmarks in the City of Junagadh.