Going-to-the-Sun Mountain is an interesting mountain which is 2940 m high (9,647 feet) and it is located in Glacier National Park, within the United States of America which is also one of the most famous and iconic mountains in the park.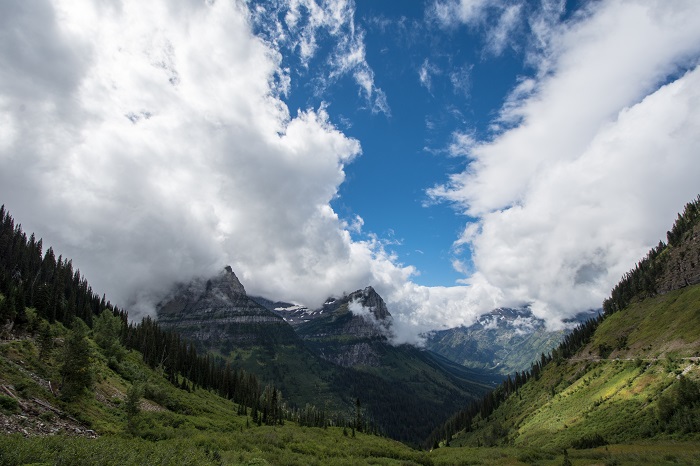 Going-to-the-Sun Mountain (henceforth, GTTS) may take the United States's "most words in a summit name" award. GTTS rises dramatically above St. Mary Valley, high above the Logan Pass area of Glacier National Park, just north of the Going-to-the-Sun Road. The mountain was named by James Willard Schultz in 1888 and its hulking, disintegrating form is as complicated as its name.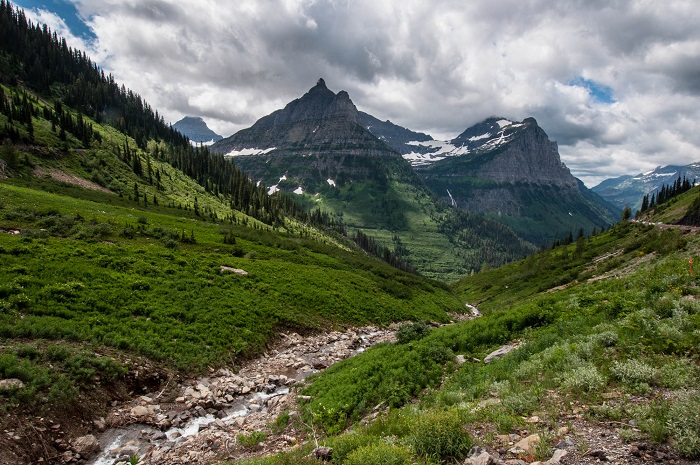 During the winter of 1887-1888, James Willard Schultz, an early hunting guide in the St. Mary Lakes region and his family built a cabin on the north shore of Upper St. Mary Lake. While hunting on Red Eagle Mountain with his Pikuni friend, Tail-Feathers-Coming-Over-the-Hill, gave this mountain the name it bears today.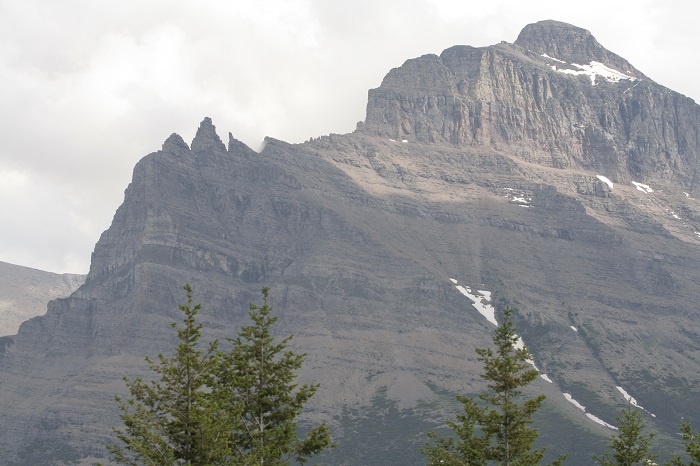 Naming the moutain by James Willard Schultz for what he claimed was an old Indian legend, in which Napi, the Old Man, came down from his home in the sun to help his people, the Blackfeet, out of their difficulties. When his work was done, he returned to his home in the sun, up the slopes of this mountain.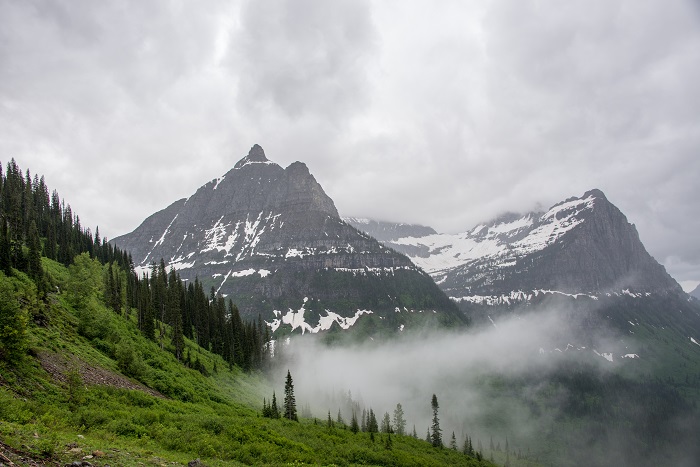 This legend however, was probably invented by the white men, and may have originated within Schultz, who was not above flowering up his stories to make them have more reader appeal. Alternatively, numerous Blackfeet Indian legends are credited with the origins of the mountains' name.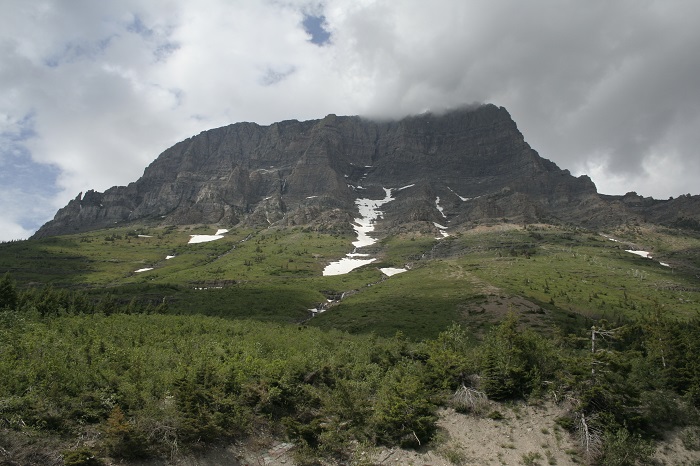 Used by the Blackfeet as a location for vision quests, it is one of the most accessible major mountain peaks in Glacier National Park. According to several sources, the actual Blackfeet name for the mountain is The-Face-of-Sour-Spirit-Who-Went-Back-to-The-Sun-After-His-Work-Was-Done Mountain, in explanation of the snowfields on the mountainside which, as viewed from the west, make the outline of a face.