Flame Towers are trio of tall skyscrapers which are considered to be the tallest ones in the capital city of the Republic of Azerbaijan, Baku. Considered to be also among the tallest structures in the country, the Flame Towers are new addition to the ever changing skyline of Baku.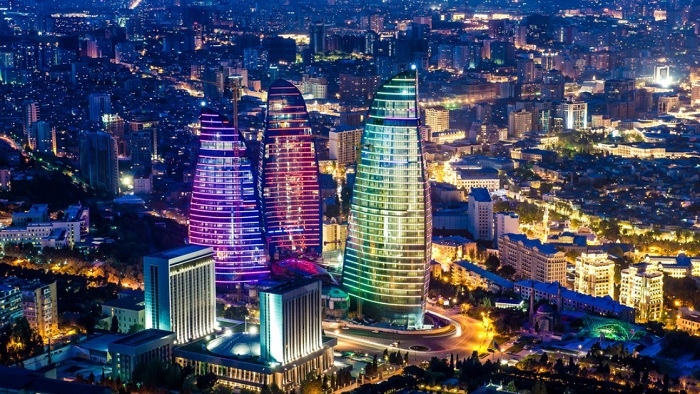 At night acting as an eternal fame for which the nation is famous, the towers are atop a hill which overlooks the Caspian Sea, the old city center, and the large Baku Bay giving the unusual appearance that was not imaginable in the past, mixing it the new with old. The construction of these marvel giants began in October 2007, where it took 6 years to finish, and each one of the three towers have different height.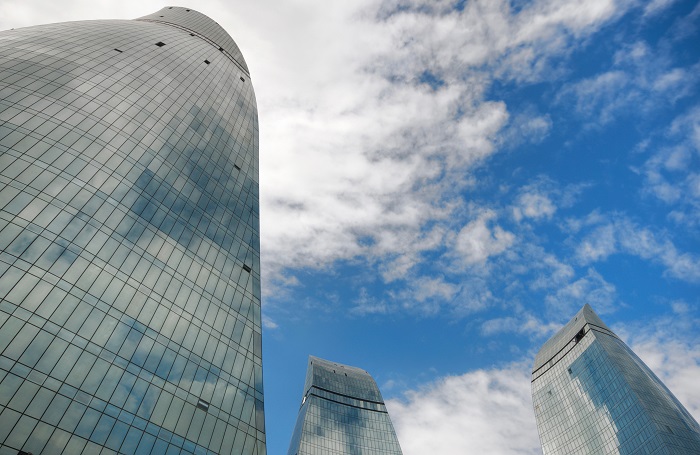 Simply named as Flame Tower 1, 2 and 3, the Flame Tower 1 is 182 meters (597 feet) in height and has 33 floors, Flame Tower 2 is 165 meters (541 feet) high with 30 floors, while Flame Tower 3 is 161 meters (528 feet) high and has 28 floors.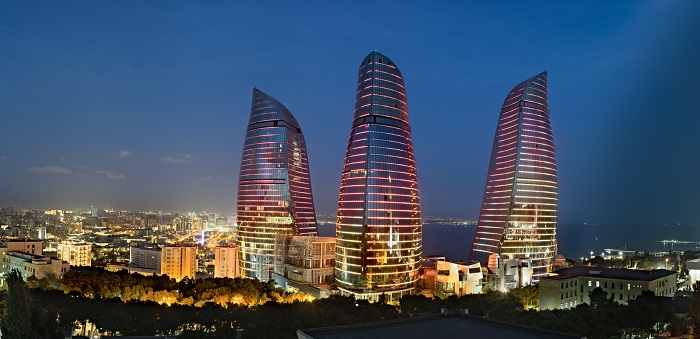 Designed by the American worldwide design, architecture, engineering and urban planning firm, HOK, Balkar Mühendislik was the structural designer, while the main contractor was the domestic DIA Holding Azerbaijan company.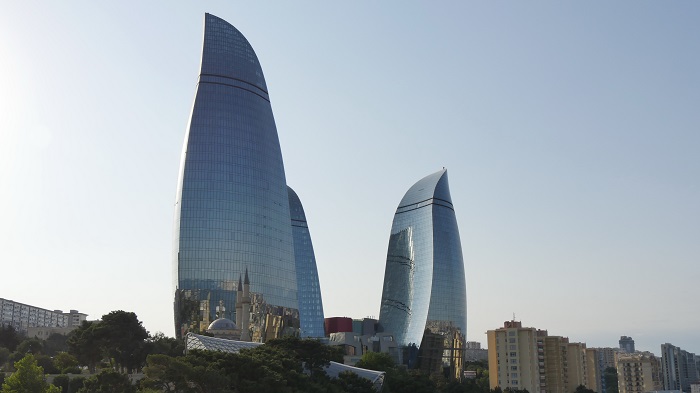 The continuously curved shape of the buildings is something that is not always attempted, and due to the height, the engineers had to stop the construction several times because of the frequently strong winds which are quite common in the Baku Bay area.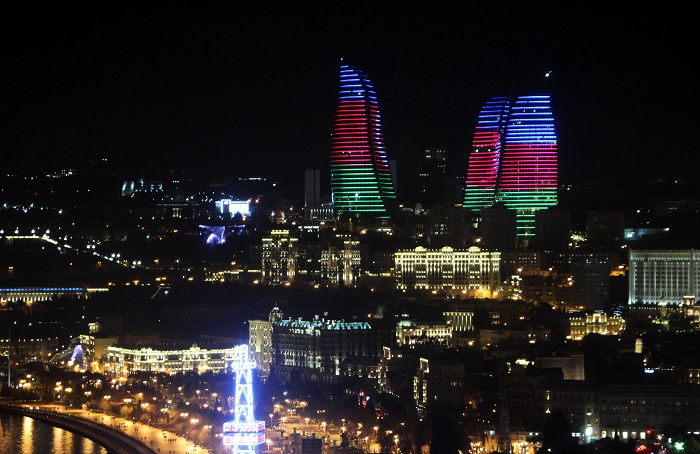 As the owner wanted to embrace Azerbaijan's cult of fire worship with hope that the energy and eternity will be shown better through the towers, their façades are turned and function as large screen displays that use more than 10,000 high-power LED luminaries, which at night are quite nice view that blooms over the entire city.

In addition, consisting of residential, office and hotel area, the Flame Towers are one of the greatest landmarks Baku has ever had, and as they are shown on every promotional and tourist video, they represent one of the best architectural structures that has ever been built.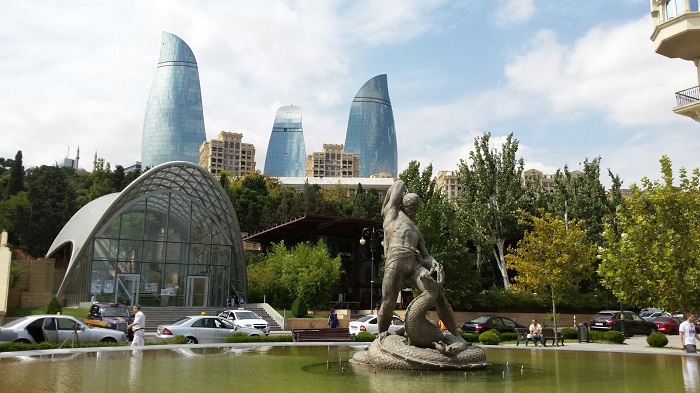 All in all, taking a photo with them is a definite must whenever in Azerbaijan's capital, and even the locals will tell everyone that these award-winning masterpieces are one of the best structures that have been built in the entire world.