The DC War Memorial, officially named the District of Columbia War Memorial, is a small monument that commemorates all of the citizens from the District of Columbia who served and died in World War I, located in the capital city of the United States of America, Washington, D.C.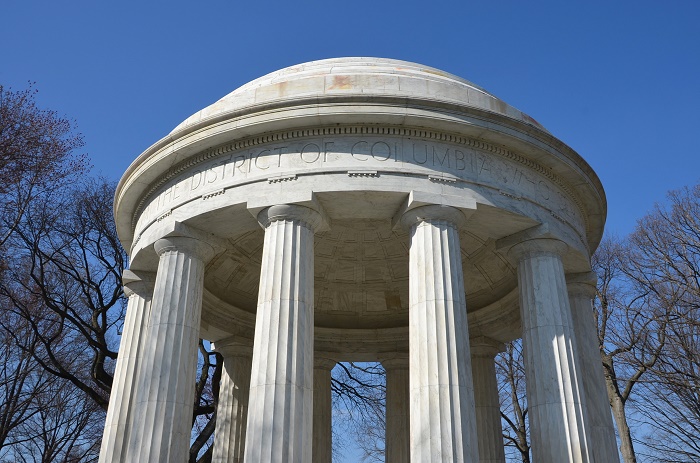 Located in West Potomac Park, in an area where there are groove trees, it started being constructed at the beginning of 1931, and officially was dedicated by President Herbert Hoover on 11 November 1931. Frederick H. Brooke, a Washington architect, in cooperation with Horace W. Peaslee and Nathan C. Wyeth, designed this 14 meters (47 feet) tall monument.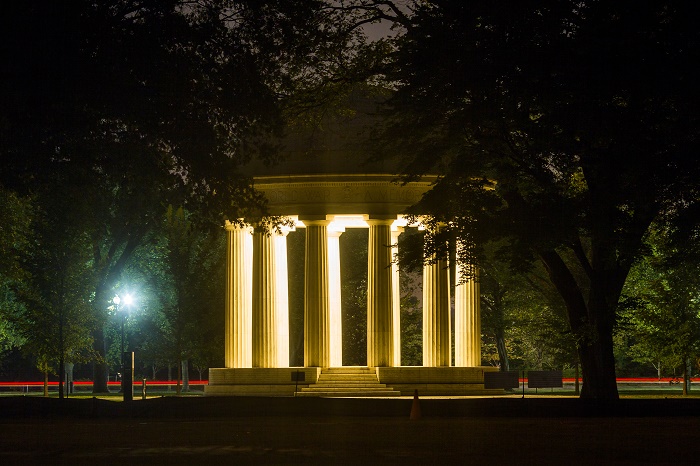 The circular, domed, Doric temple is built entirely of Vermont marble, and has a diameter of about 13 meters (44 feet), which is large enough to accommodate the entire US Marine Band, for which was intended at the beginning. The whole structure stands on a 1 meter (4 feet) high circular marble platform around which are inscribed alphabetically the names of 499 Washington residents who died in service during World War I.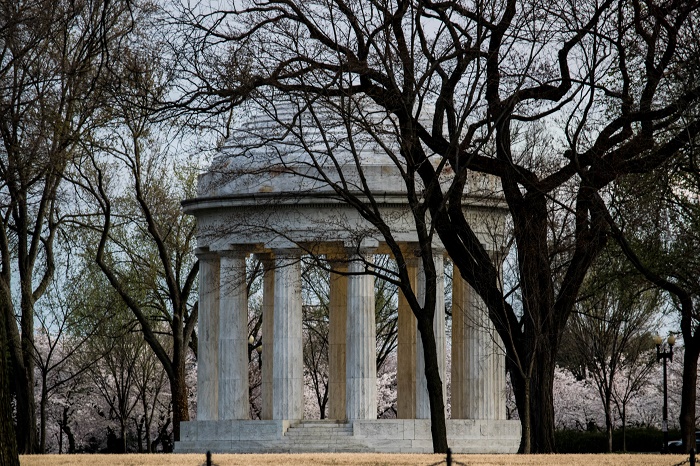 Nevertheless, with time the monument started getting darker, and it was needed for a restoration work to be done, which happened in October 2010, and it was funded by the American Recovery and Reinvestment Act of 2009.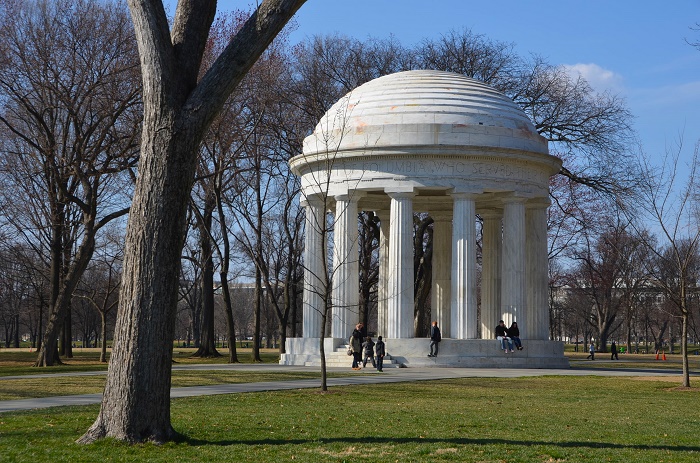 Officially, the memorial reopened again on 10 November 2011, and in 2014 it was listed on the National Register of Historic Places, which makes it one of the most important memorials, not just in the capital, but also in the country.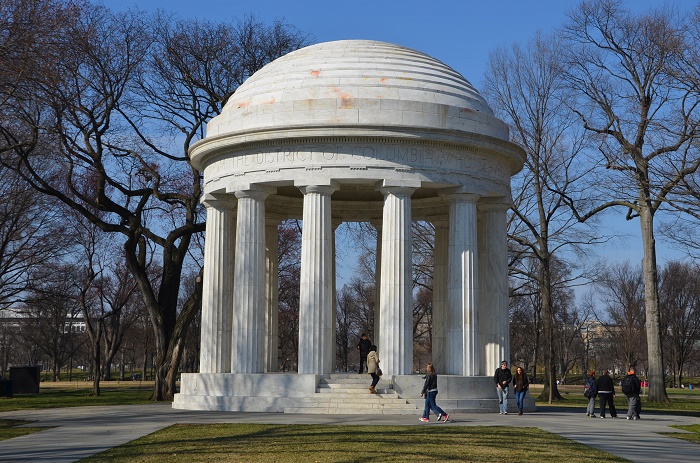 Together with the restored brilliant white color marble, and the addition of new pathways and lightning systems, as well as functional landscape, the DC War Memorial is something worth visiting, giving a greater experience about the history of the United States.