Buffalo Central Terminal is a historic building that was used in the past as a railroad station, located in the City of Buffalo, the State of New York, within the United States of America.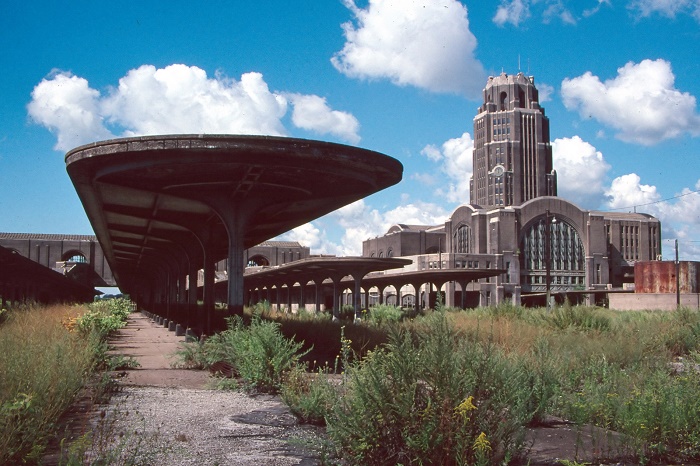 This very interesting structure was designed in Art Deco style by Fellheimer & Wagner, featuring 17 floors, concourses and additional buildings. Built in 1929, the Buffalo Central Terminal was used until 1979, when on 28 October Amtrak abandoned the grounds for the newer Dick Road Station in Depew.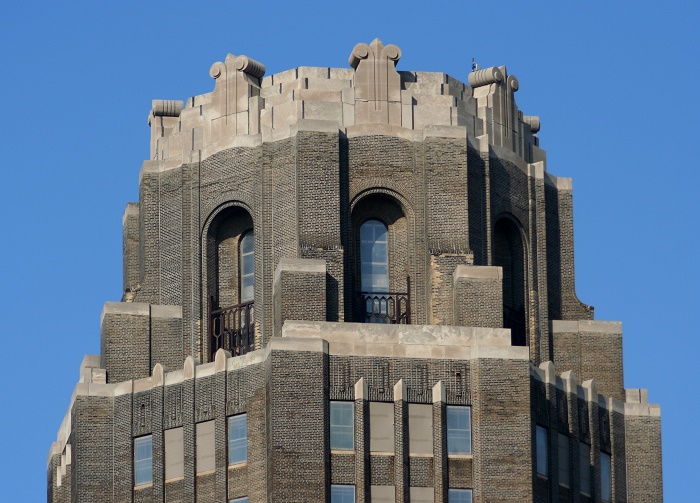 After it was abandoned, one train concourse bridge has been demolished, so that taller freight cars would be able to pass through the station on the "Belt Line". Luckily, in 1984, the Terminal was placed on the State and National Registers of Historical Places, therefore making it impossible to torn it down.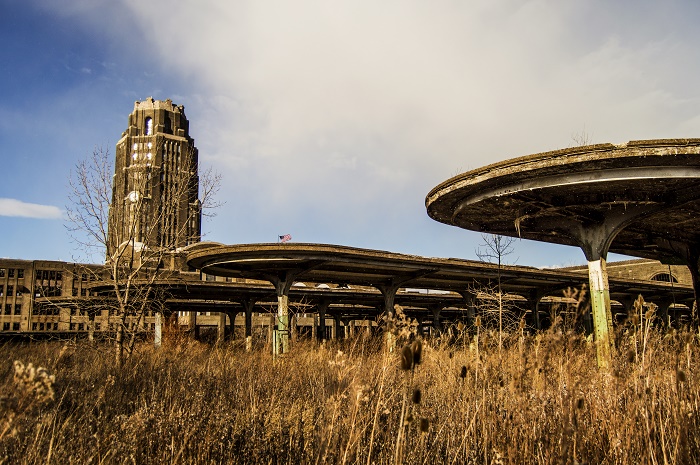 The main building, which is always shown when someone talks about the history of the Terminal, is 83 meters (271 feet) high, and together with the baggage building is owned by the Central Terminal Restoration Corporation.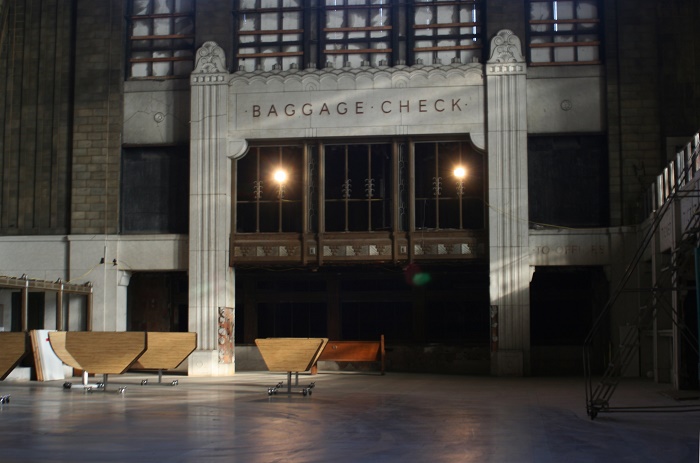 Nonetheless, the two floors Mail Building which is along Curtiss Street, together with the building that is behind it, is owned by the City of Buffalo,which has plans for the latter one to be demolished due to the extreme decay which is beyond restoration.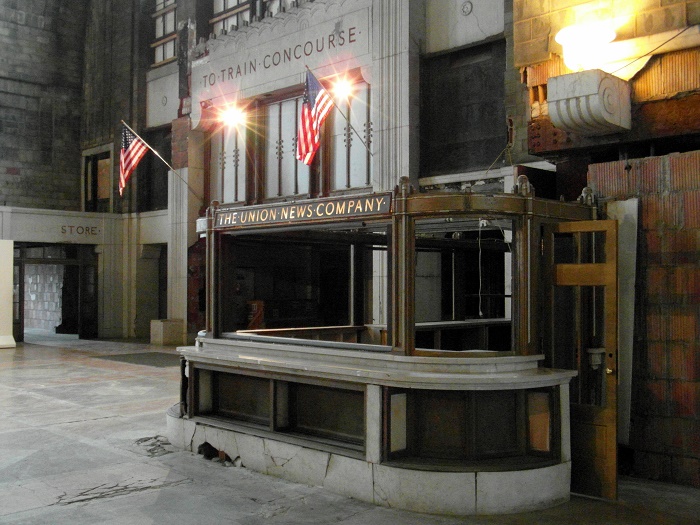 The main characteristic of the whole complex is the octagonal tower that dominates the East Side skyline, which peak in the past has been powerfully illuminated, that was visible for up to 24 km (15 mi) away.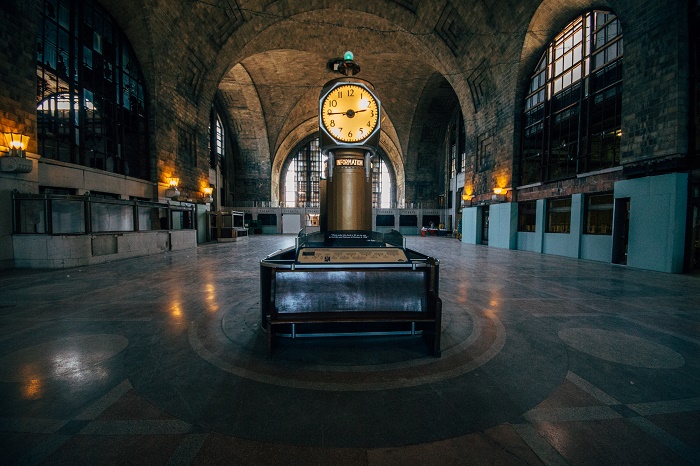 The architects thought about the flow of the passengers, and that is why they designed the station for the passengers to enter the terminal through the entrance under the tower, where the entrance lobby also marked the only area in the terminal where one could enter the office tower.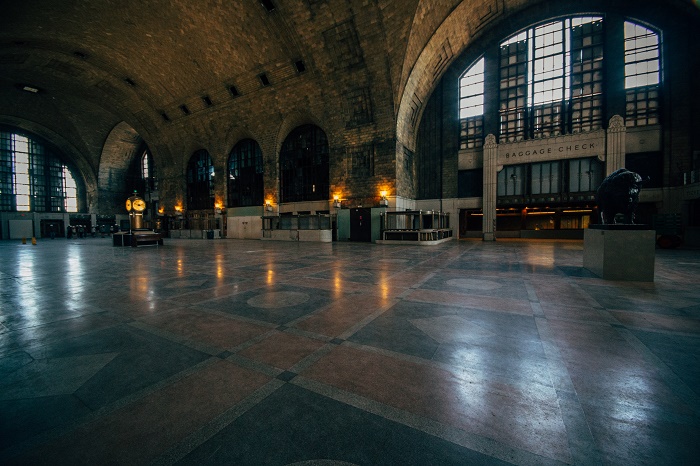 In addition, the impressive concourse has been named to be as one of the greatest public spaces in the city, where the huge Roman arched windows straddle Curtis Street framing nearly the whole end of the building, and measuring 69 meters (225 feet) long, 20 meters (66 feet) wide and 19 meters (63 feet) high.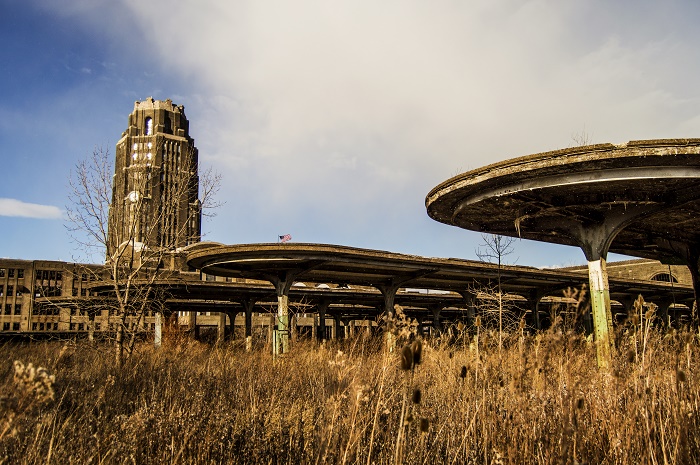 The train concourse served 14 different passenger tracks, being 137 meters (450 feet) long, and they were served by 7 concrete platforms. There have always been plans for a redevelopment of the Terminal, putting it again into function, or simply rearranging its function to serve only as offices, but what will happen in the near future, everyone would have to wait and hope that there will be no more decaying of this historic building of Buffalo.