Western City Gate, or also known as Genex Tower, is a 35 floors skyscraper, located in Belgrade, the capital of the Republic of Serbia. Most often the building is compared with the Trellick Tower in London, UK, nevertheless, it has some kind of resemblance, but definitely they are different.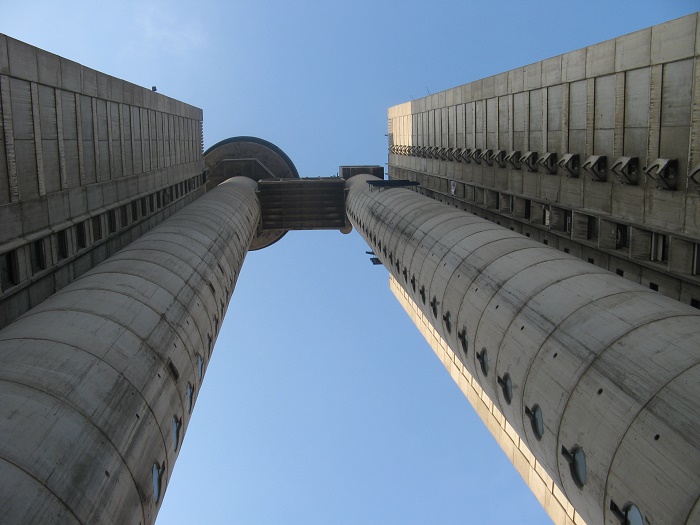 The Western City Gate is in brutalist style architecture, which it gives a massive solidity and abstracted geometric form, in contrast to the lightness and rectilinear of steel and glass in mainstream modernism. The building was designed in 1977 by Mihajlo Mitrović, and it is formed by two functionally different towers connected with a two storey bridge and revolving restaurant at the top of the building.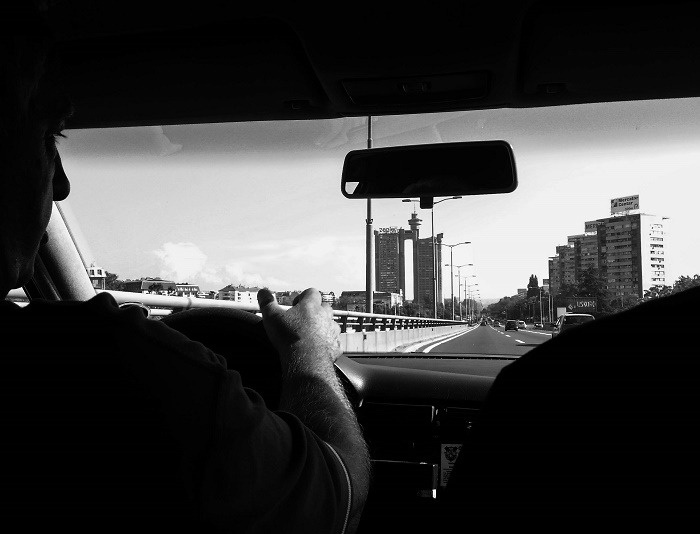 From the architectural and structural point of view, both towers are as one entity. There is a residential tower which has a ground floor, mezzanine, 30 floors with an attic, and business tower which has also ground floor, mezzanine, but 26 floors with an attic. In total, without the restaurant on the top it is 115 meters tall (377 feet), however with the restaurant it is 140 meters (459 feet). The Genex Tower is the second tallest building in the country, right after Ušće Tower.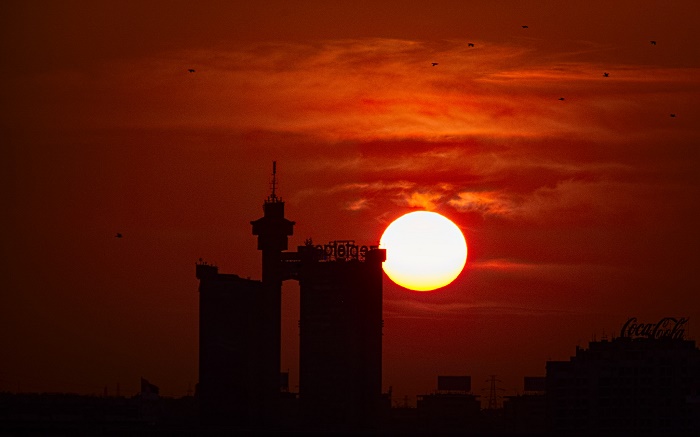 Both buildings are connected as previously mentioned by a bridge structure, which is located on the 26th floor of the residential tower and the attic of the business tower. The restaurant on top of the building is designed exactly on the highest level of the business tower.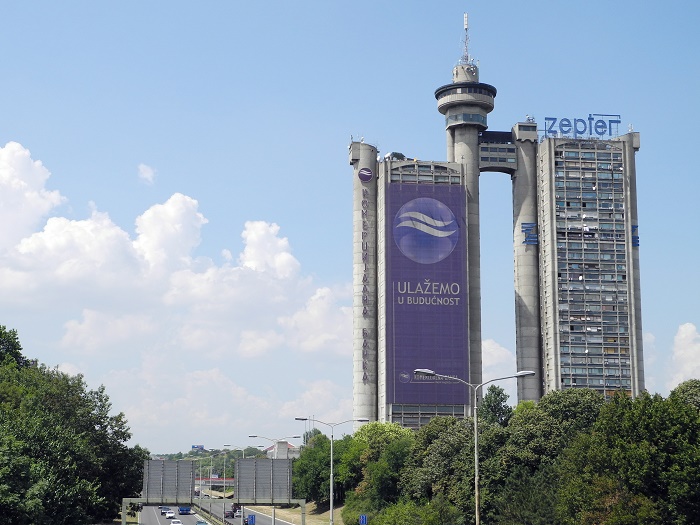 All of the staircases of both, the apartment and office towers, are directly connected with the garage, and each building has two circular staircases with a set of lifts. Both buildings are of reinforced concrete skeleton structure with supporting walls.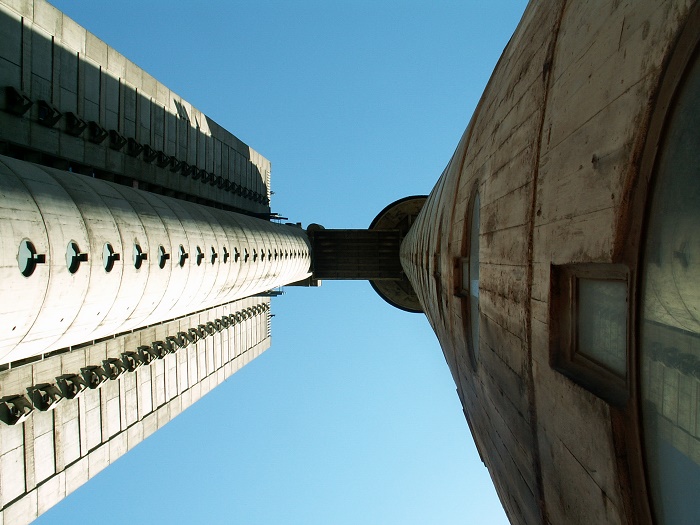 The official purpose of the towers was to be a high-rise gate greeting everyone arriving in the city of Belgrade from the West. The other name, Genex Tower, was given to the third tallest skyscraper in Eastern Europe, after the Genex group, which occupies one of the towers.