Eastern City Gates, or also known as Rudo buildings, is one of the most prominent structures and a residential complex of buildings, located in Belgrade, the capital city of Serbia.

Designed by architect Vera Ćirković and civil engineer Milutin Jerotijević, there are three buildings which have 28 stories and 190 apartments. Built between 1973 and 1976, they are triangular shaped and built in a circle so it always visually appears that one of the towers is between the other two.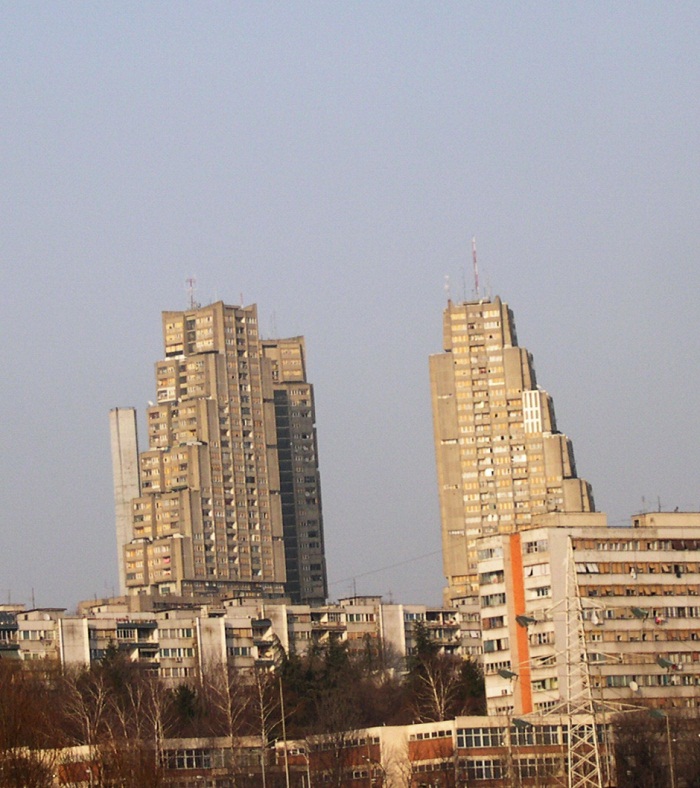 They are built in Brutalist style which resembles the era when the communism was ruling the country. The first four floors of the towers are the largest, and as you move up you'll see six group blocks of four floors, and also you'll notice that they are organized like stairs.

Since they were built really fast, they are efficiently high density apartment-blocks where around 2,000 people are living. At the time when they were built, they were highly modern, but with the time they slowly started to decay and the residents do not seem to be worried that much about the problem.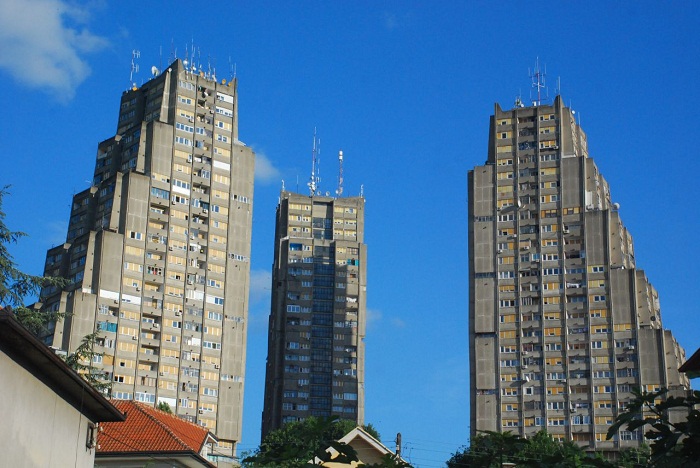 There are a couple of elevators in all three towers, with organized parking spots and parks around them, but living inside is something most likely extraordinary since you have an amazing view of the city of Belgrade.