Undredal Stave Church is the smallest stave church in Northern Europe located in a small hidden village deep in the Aurlandsfjorden, which is part of the massive Sognefjorden, part of the municipality of Aurland in Sogn og Fjordane County, which is in the Kingdom of Norway.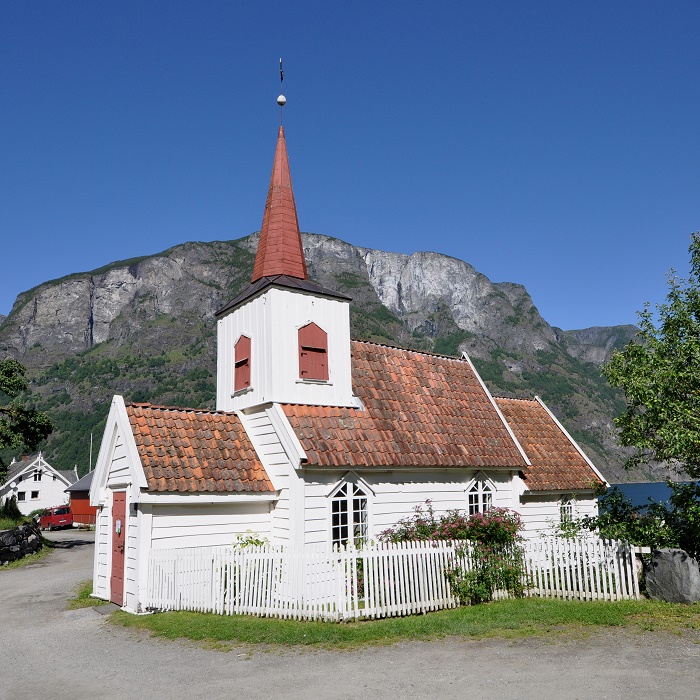 When arriving from the gorgeous Norwegian fjords, one would be able to notice right away the houses that lie next to each other so colorful and interesting, and the stave church rising above them. As it is small, it measure 12 meters by 4 meters (39 feet by 13 feet), which in fact it does make it the smallest stave church which is still in use today.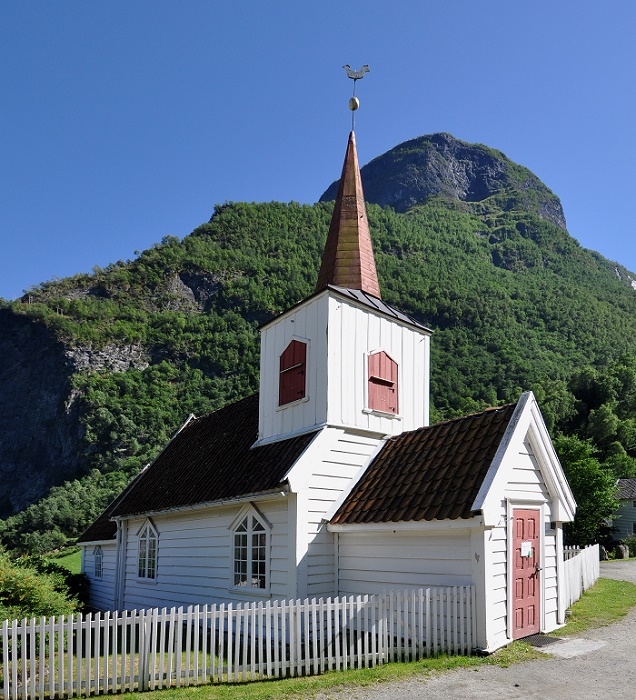 Built in 1147, at first it was named Saint Nicholas Chapel, and due to the substantial restoration work that was carried out in 1722, the Undredal Stave Church received its present appearance. In addition, so that the church would be protected, it was also moved from one place to another, and sometime around 1850, the building was extended to the west with the addition of a clock tower and porch.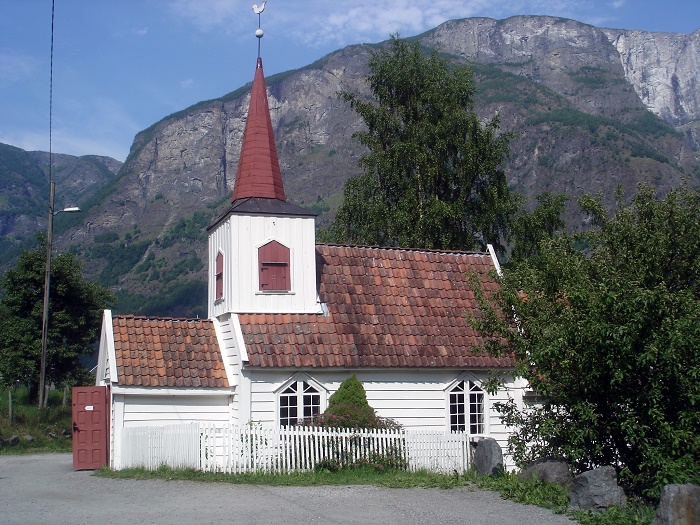 This crown jewel of Undredal has the first church bell from the Middle Ages, a baptismal font which dates back from 1680, and the most impressive is the ceiling which is decorated with biblical figures and angels which were uncovered with the internal restoration that occurred in 1962, where three coats of paint were washed off to reveal this treasure.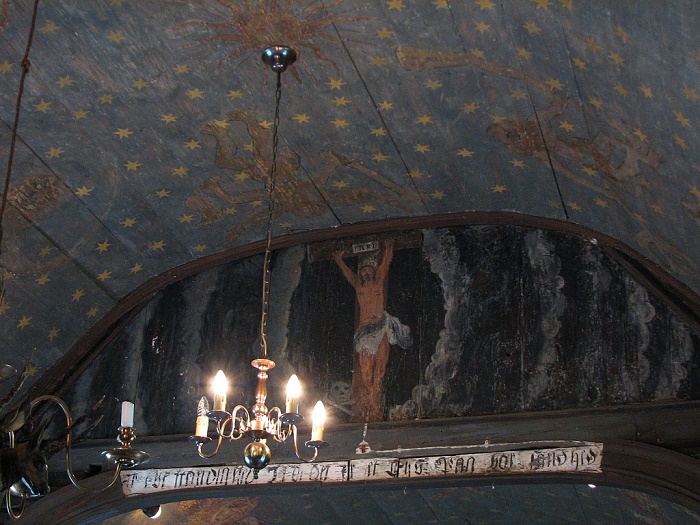 With a capacity of 40 people, this parish church is one great monument to the never ending fjords of Norway that has a great cultural value, making the parishioners of Undredal very proud to have it. There were plans to dismantle and move the church to a museum in the village of Kaupanger, but luckily for the small parish, the Undredal Stave Church still remains in the small picturesque village which is filled also with quite colorful and impressive houses.