The Storseisundet Bridge is the longest of the eight bridges that make up the Atlanterhavsveien (The Atlantic Road), the road connection from the mainland Romsdal peninsula to the island of Averøya in Møre og Romsdal county, Norway, and this bridge sits on the border between Eide Municipality and Averøy Municipality.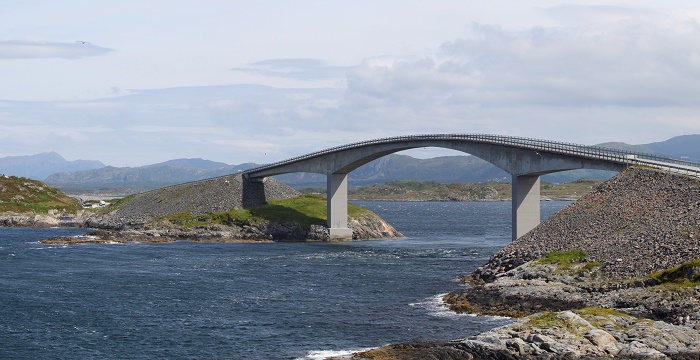 The bridge is also known as the road to nowhere, and it gives motorists a frightening, luckily, only an illusion that there is nothing else, but the end of the world. The Storseisundet Bridge is 260 metres (850 feet) long and with a maximum clearance to the sea of 23 metres (75 feet). It was officially opened on 7 July 1989, but it served as a toll road until June 1999.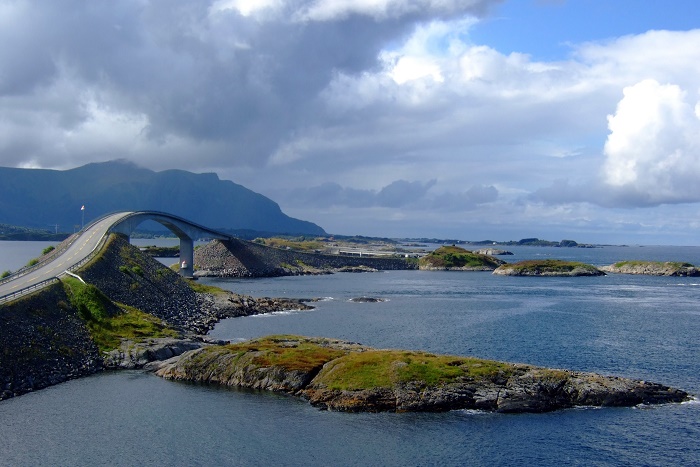 The bridge is built in such a way that from a certain angle, as you approach, it looks as it is more diving board than bridge. One can only imagine the creative spirit that overcame the architect as he sat at his desk. The dramatically shaped bridge has been featured in television adverts, and as it sits on the 8 km (5 ml) long road which was constructed in 2005, it has become hugely popular with tourists.