Querétaro Aqueduct is a monumental Roman-style aqueduct bridge which is located the capital and largest city of the State of Querétaro, Santiago de Querétaro, within the central part of the United Mexican States.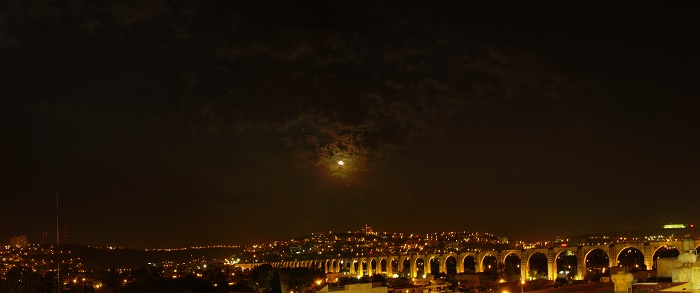 Being one of the most impressive and prominent Spanish colonial structures still standing in the country, Querétaro Aqueduct has 74 arches where each of them are some 20 meters (66 feet) wide, and combined together the aqueduct has astonishing length of 1,280 meters (4,199 feet).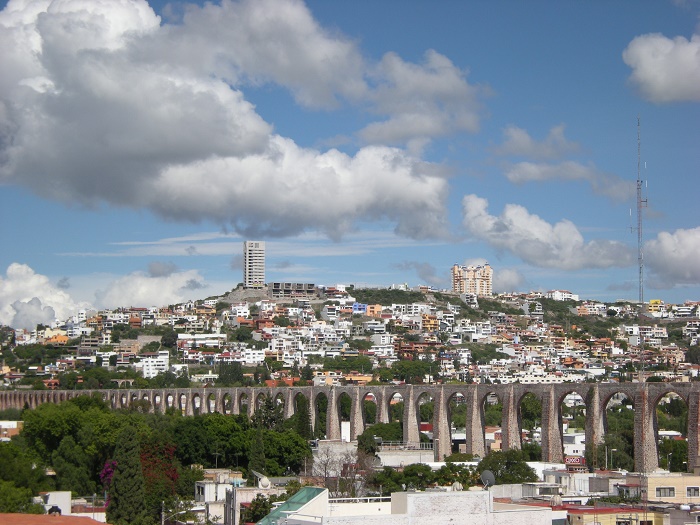 The construction of this important structure was seen among the most significant works when it was built. As a matter in fact, it was built between 1726 and 1738 by the Marquis Juan Antonio de Urrutia y Arana, after the nuns of the Santa Clara Convent requested for water to be brought to the residents of the city from La Cañada. There is even a legend which states that the Marquis was actually in love with one of the nuns named Clarissa.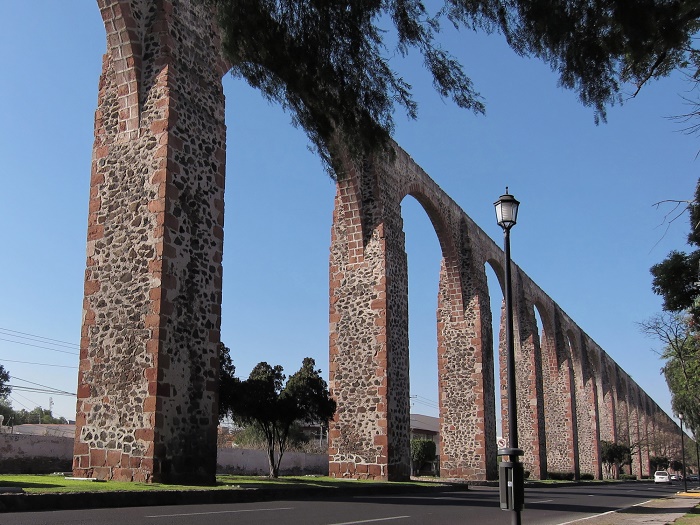 As it was impossible for them to be together, the Marquis believed by building this grandiose aqueduct, he would be spiritually connected to Clarissa. Nevertheless, divided into three parts, the starting point of the channel, the arches and the final point of the channel, Querétaro Aqueduct still supplies the city with water, which nowadays is used mostly for the fountains scattered around the city.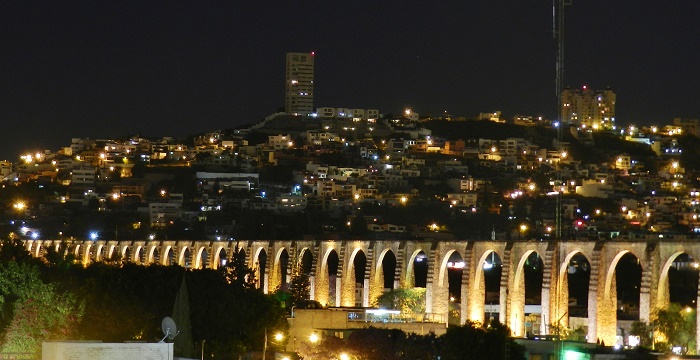 The starting point is located at La Cañada, from where the aqueduct runs east to west, continuing with the alluring arches, so that it would finish with the final point at La Cruz convent.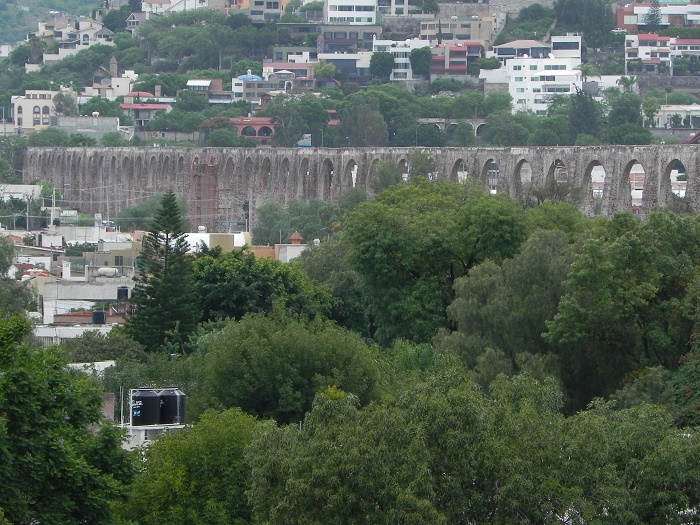 Fortunately, the local government is taking a great care for this monument, and the area gets filled in with plenty of tourists who make the area very vibrant and nice. In conclusion, being one of the most remarkable monuments of Querétaro, if not Mexico, the Querétaro Aqueduct is certainly something worth to be seen in person.