Hierve el Agua is an unique geological feature that is formed by a series of natural rocks, and it is located in the Municipality of San Lorenzo Albarradas, in the central part of the Free and Sovereign State of Oaxaca, within the United Mexican States.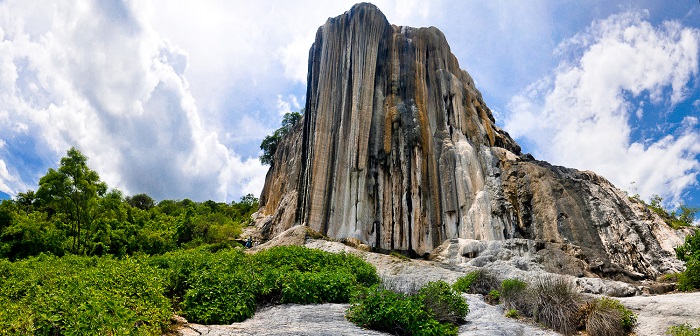 Located more precisely in a remote, very isolated region with rough terrain which is largely forested with holm oak forest, cactus and other semi desert vegetation, the area makes it look like it is some sort of a petrified waterfall.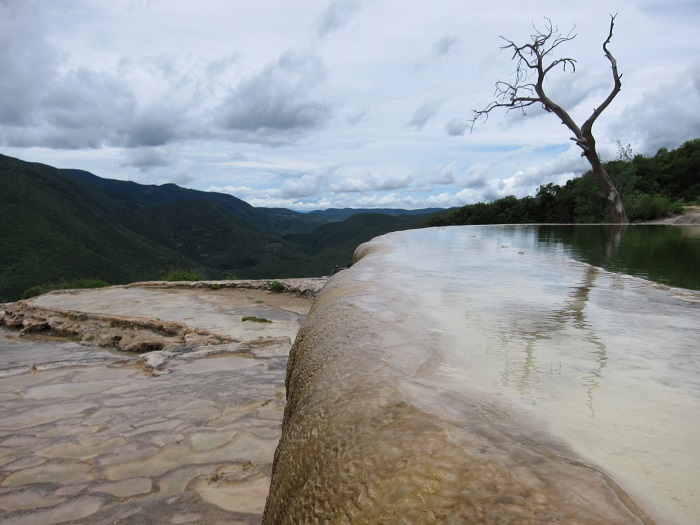 Consisting of two rock shelves, where one is some 50 meters (164 feet), and the other 90 meters (295 feet) above its surrounding, the Hierve el Agua is considered to have been formed by the fresh water springs whose water is over-saturated with calcium carbonate and other minerals.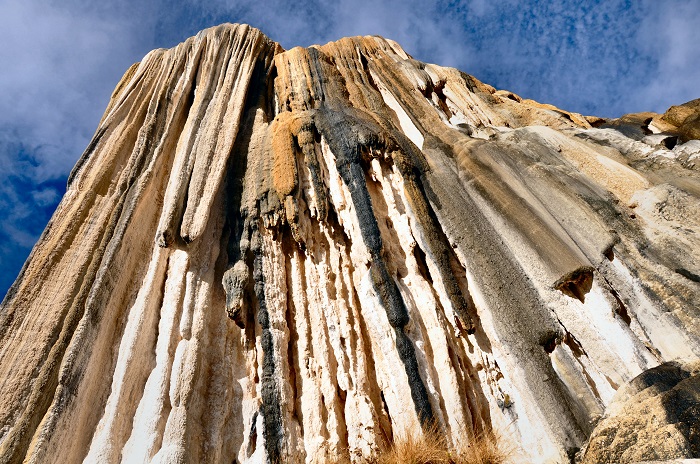 Then as the water drips over the cliffs, the excess minerals from the water are deposited on the side, something similar to the creation of stalactites in caves.

At the top of this impressive geological creation, there are two mineral pools which are sitting at the exact edge of the cliff, and as they are full of calcium carbonate, magnesium, and just enough sulfur to lend them a yellow hue, they present a great opportunity for visitors coming here to enjoy a small dip in the water.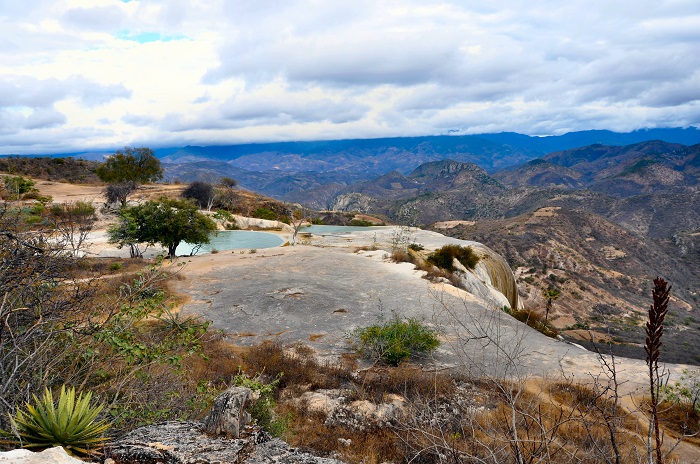 As Hierve el Agua is becoming a more popular tourist destination, in the past the formation and its bubbling springs were used as a water supply to series of canals and terraces which are leading down to the valley. Unfortunately, those canals have been abandoned, and nowadays they present something like a source for the archaeologists who would like to get to know a bit more about the locals that live here.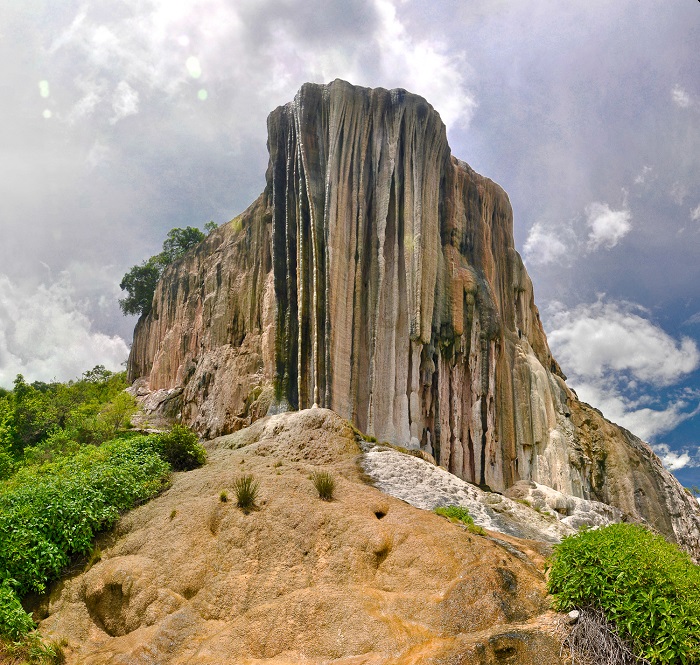 Still, considered to be one of the best things that definitely deserve to be seen in the State of Oaxaca, this natural attraction has been developed for that purpose. As a matter in fact, food stands, small markets, cabins and a regular swimming pool have been built for visitors, which makes it crowded, especially during high season.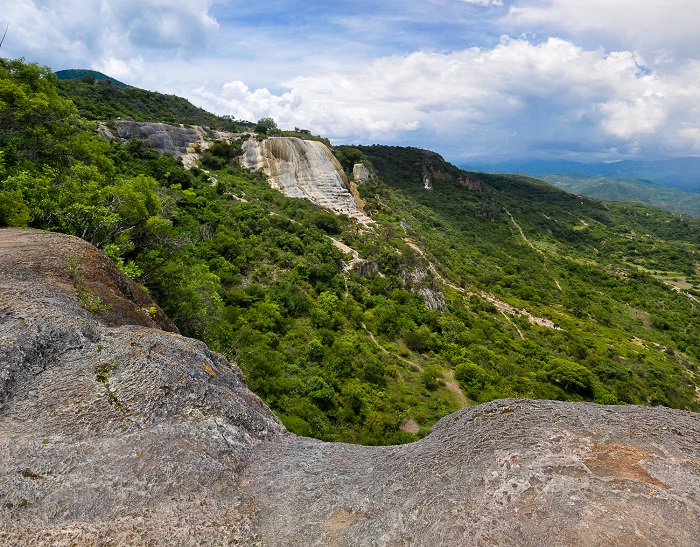 That is why it is always recommended to come as early as possible, or perhaps as late as possible, in order to avoid the big crowds and to be able to enjoy as much as possible in this magnificent Oaxaca gem.

All in all, gaining more in popularity, but failing to bring development and prosperity for the communities that surround it, Hierve el Agua shall continue to attract a lot of people who are eager to see a jewel as unique as this one, and tell the story and history about it to the entire world.