The Presidential Palace which is located in the capital city of the Republic of Fiji, Suva, is the official residence of the President of the tiny Pacific island nation.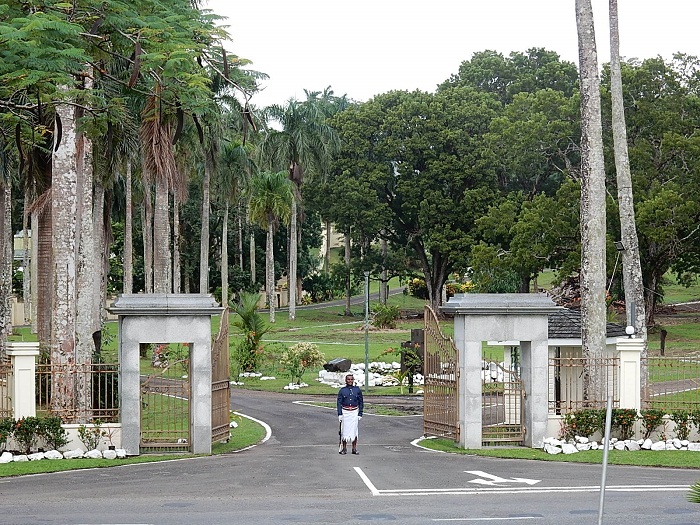 Today, the present building was built in 1928 which has replaced the original building, which was built back then for the then British Governor Sir Eyre Hutson. The first building was erected in 1882, however, following a lightning which destroyed the whole building (which caused fire), in 1921 it has started the construction of the present building.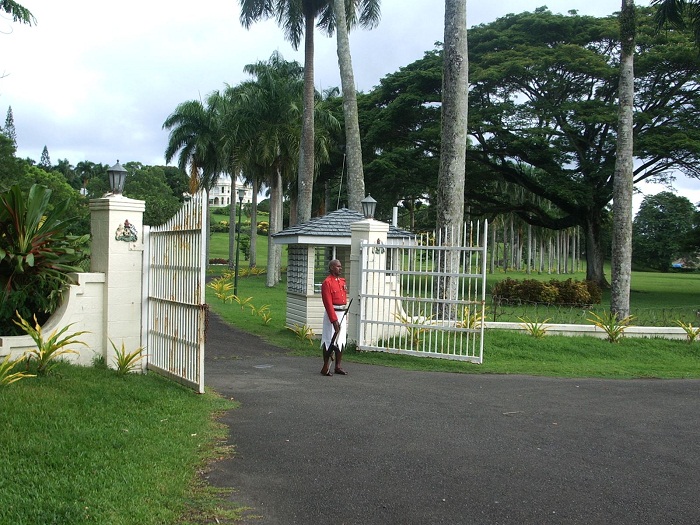 The building also bears the name Government House, which should not be confused with the Government Buildings to the north from where the Presidential Palace is located. There is one guard which stands at the entrance of the palace and this is basically done every month where there is an exchange of on duty and off duty guards. They sometimes have a march through the main streets of the capital by military personal right to the Government House.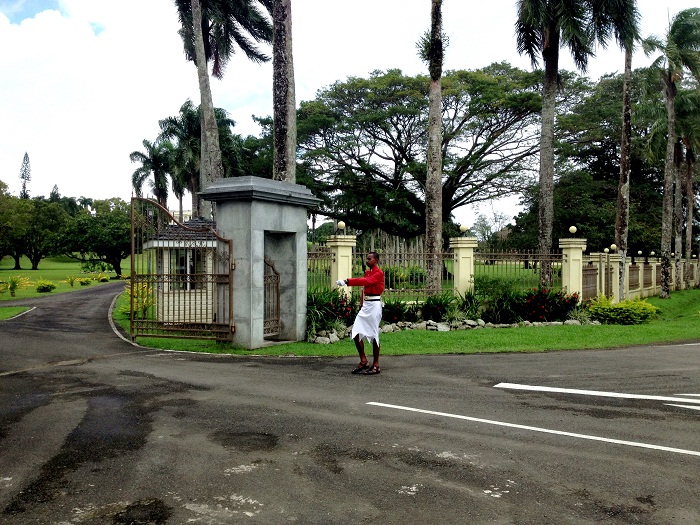 The residence of Fiji's president is guarded by Fijian soldiers clad in impressive, starched white Sulus (sarongs) and vivid red tunics. Even though the Presidential Palace is officially closed to the public, the changing of the guard is an event popular with tourists as they quickly snap photos.