Oeno Island, or known as Holiday Island as well, is a coral atoll  in the South Pacific Ocean, part of the British overseas territory of the Pitcairn Islands. Located 143 km (89 mi) northwest of Pitcairn Island, it is around 5 km (3 mi) in diameter, the central lagoon included, with total area of 20 square km (8 square mi).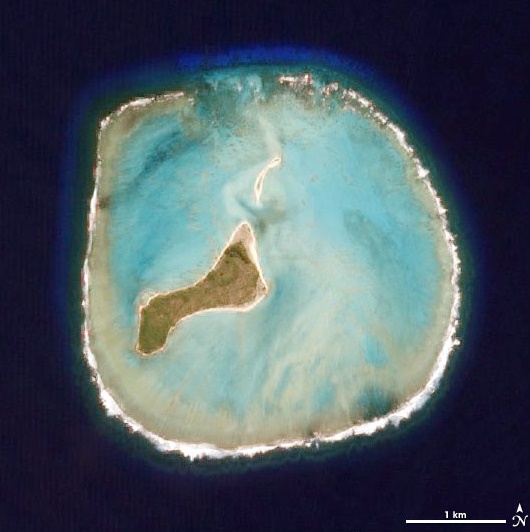 As Oeno Island may only be visited with the prior permission of the Commissioner for Pitcairn Islands in New Zealand, the islanders feel free to leave their possessions on the island, knowing they will not be taken or vandalized.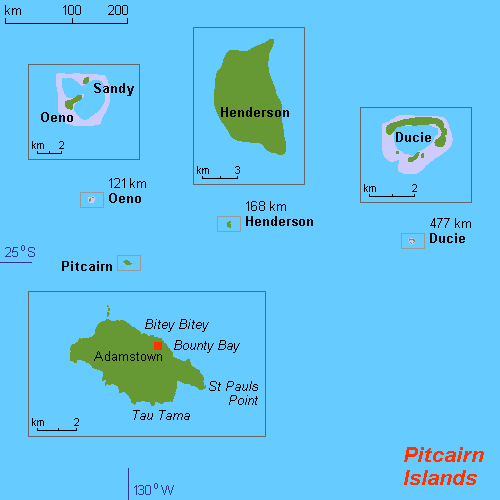 As the island is small and flat with great beaches and is surrounded by a circular reef, mostly serves as a paradise and holiday destination (so to speak) of the Pitcairners, with palm trees, lovely beaches, and a sheltered lagoon.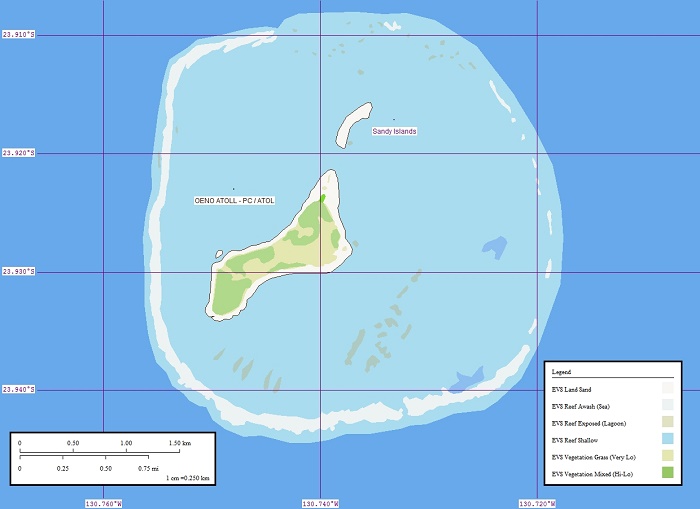 The Oeno Island first was seen in June 1819 by Captain James Henderson of the British East India Company, but the island gets its name of the American whaler ship on 26 January 1824, which was led by Captain George Worth. The island is a very important area for the Murphy's petrels, which is species of seabird and a member of the gadfly petrels. Due to this reason, the island has been identified as an Important Bird Area.