Lukla Airport, which is also known as Tenzing-Hillary Airport, is a small airport located in the town of Lukla, in the eastern part of the Federal Democratic Republic of Nepal.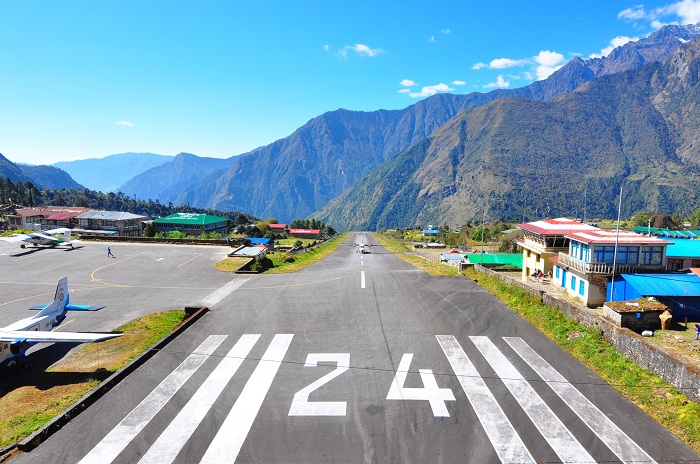 At an elevation of 2,845 meters (9,334 feet) above sea level, it is one of the highest airports in the world, as well as one of the most dangerous ones.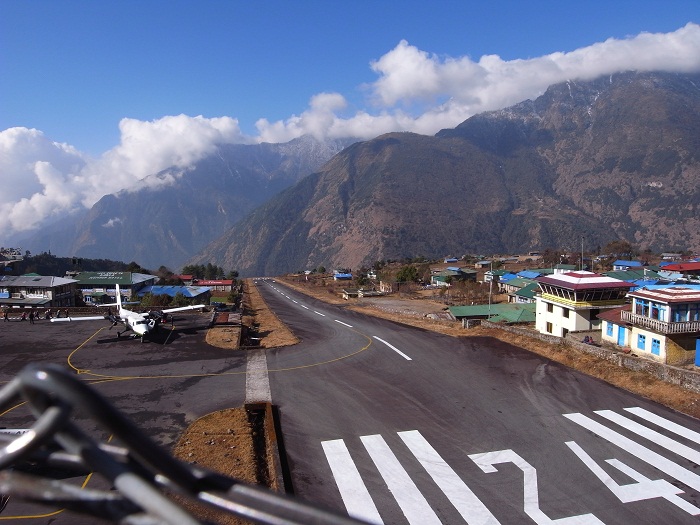 Having been named in January 2008 in honor of the first people who have reached the summit of Mount Everest Sherpa Tenzing Norgay and Sir Edmund Hillary, it is a popular airport because many of the people who want to climb Mount Everest Base Camp, start here.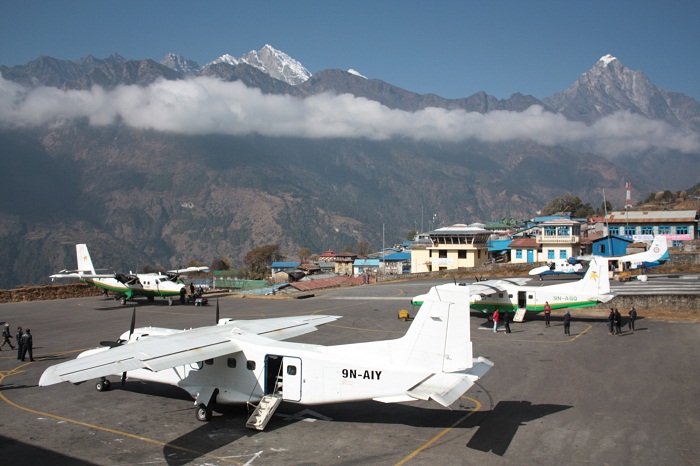 There is only one two-way, asphalt-paved runway, making the airport accessible only to helicopters and small air-crafts. It is just 527 meters (1,729 feet) long, and 30 meters (98 feet) wide with 11.7% incline. Due to the poor visibility with the weather changing all the time, the flight to and from the Lukla Airport are happening between 6:30 and 15:30, with flights mainly to the capital city Kathmandu.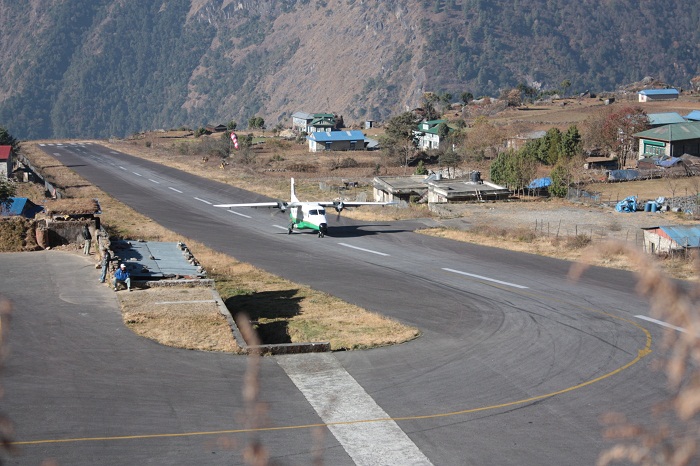 There were some accidents which involved many casualties, and as soon as the weather in the mountains changes, a flight may already be airborne, while the conditions have become dangerous. Still, not being fair to be called the most dangerous airport in the world due to the local terrain, it definitely gives you the willies and definitely quite the thrilling experience when flying in or out from Lukla.