Liberty Statue, also known as Freedom Statue, is an interesting monument which is located at a prominent position on Gellért Hill on the western side of the Danube River, in central Budapest , the capital city of Hungary.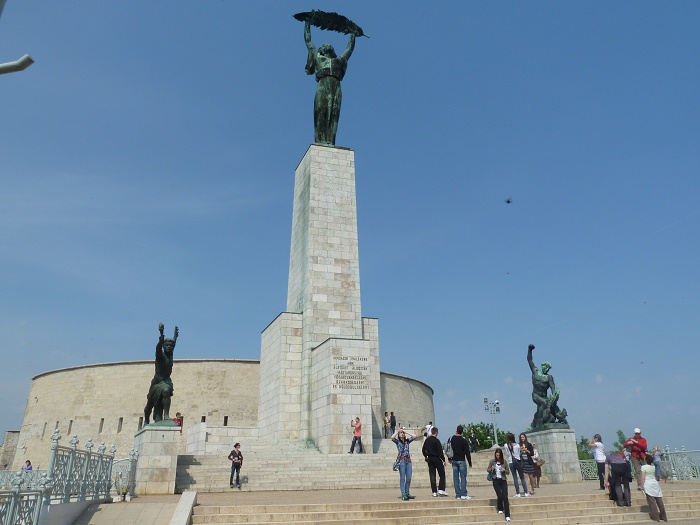 Commemorating those who sacrificed their lives for the independence, freedom, and prosperity of Hungary, it was first erected in 1947 in remembrance of the Soviet liberation of Hungary from Nazi forces during World War II. With a total height of 14 meters (46 feet), it is made of bronze, and stands atop a pedestal nearly twice that height, where the figure holds a very large palm leaf overhead.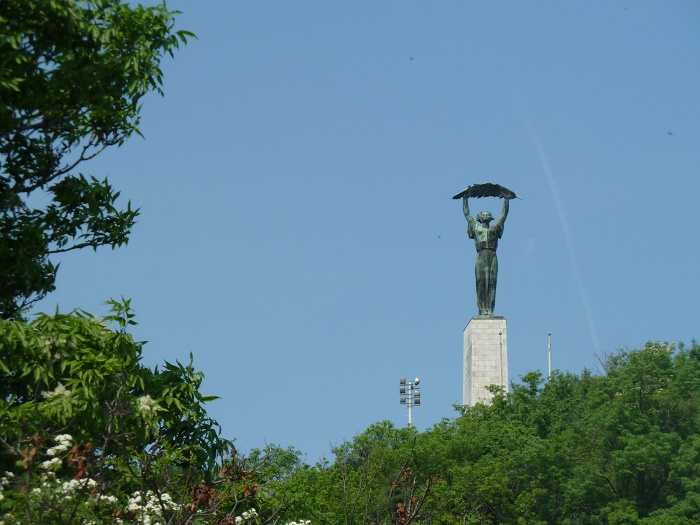 There are also two smaller statues on each side of the monument around the base, but the original monument consisted of two more originally that have since been removed from the site and relocated to Statue Park. Designed by Zsigmond Kisfaludi Stróbl, there was at first an inscription in Hungarian and Russian which read: "To the memory of the liberating Soviet heroes erected by the grateful Hungarian people in 1945".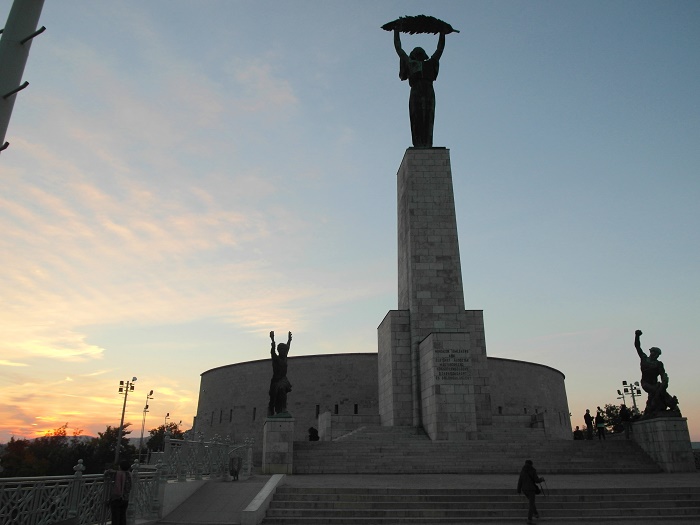 However, as the public sentiment toward the Soviets decreased to the point of revolution, in 1956 the monument was partially damaged. Still, after the transition from Communism rule to Democracy, the inscription was modified to read this time only in Hungarian: "To the memory of those all who sacrificed their lives for the independence, freedom, and prosperity of Hungary".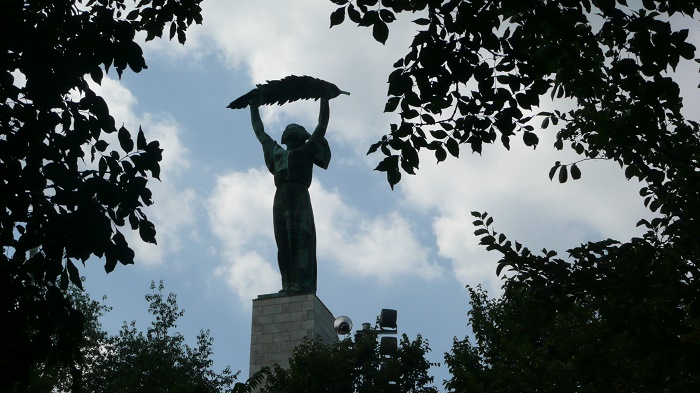 Being as one of the most prominent monuments of Hungarian history, the Liberty Statue is one of the most photographed and most visited landmarks in the Hungarian capital, and will continue to explain its history for being built in honor of the liberators, who later bind them, so that in the end to signify the real freedom the Hungarians received.