Kylemore Abbey is a former castle that nowadays serves as a Benedictine monastery, located in the cultural region of Connemara in the County of Galway, within the Republic of Ireland.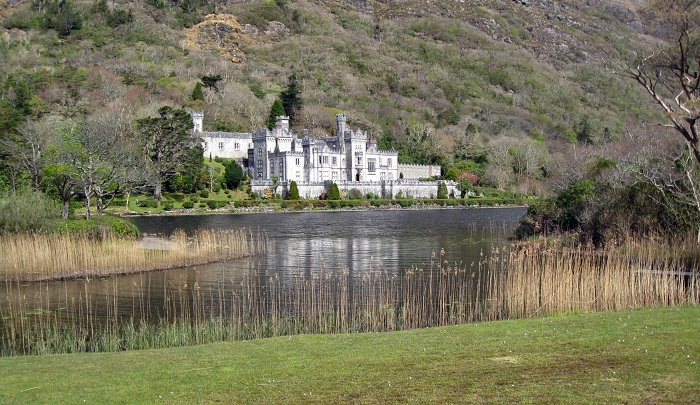 At first, the Kylemore Castle was built as a private home for the family of the English financier and textile manufacturer from Manchester, who later became a politician and Member of Parliament, Mitchell Henry, where the construction began in 1867 and it was completed by 1871.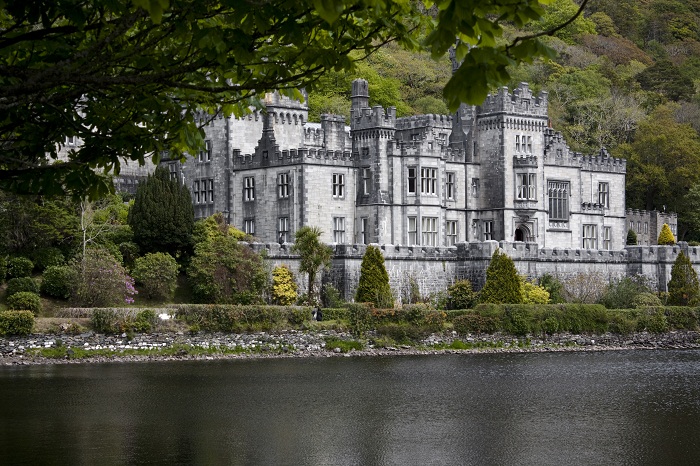 It took 100 construction workers to finish this impressive work which was designed by the Irish actor, architect and novelist, James Franklin Fuller, with the help of course from Ussher Roberts. Nestled at the base of the Druchruach Mountain, the castle is regarded to be one of Ireland's most romantic buildings, due to the fact that it was conceived as a romantic gift of Mitchell Henry given to his wife.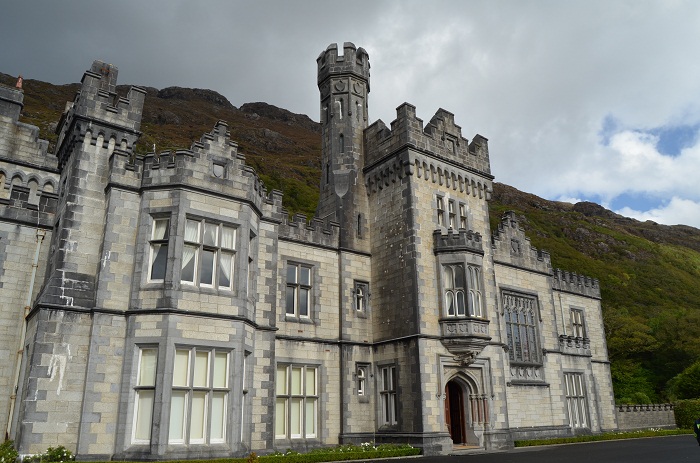 Covering an area of about 3,700 square meters (40,000 square feet), there are over 70 rooms within the castle with a really thick principal wall, where 33 bedrooms, 4 bathrooms, 4 sitting rooms, a ballroom, billiard room, library, study, school room, smoking room, gun room and various offices and domestic staff residences for the butler, cook, housekeeper and other servants can be found.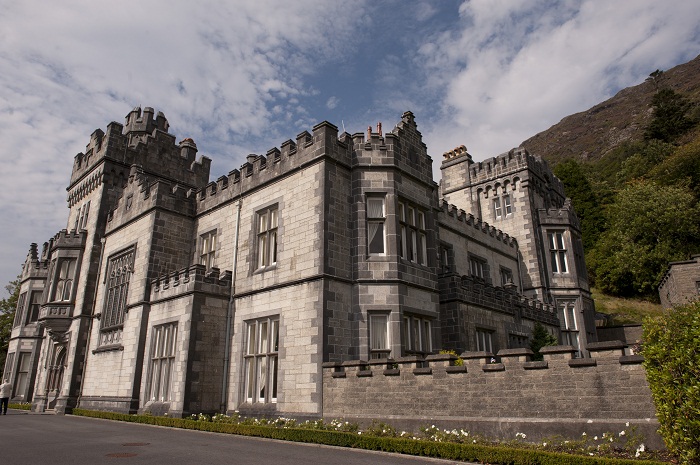 One of the most striking features is the façade which is 43 meters (142 feet) wide and it is made of granite brought from Dalkey by sea to Letterfrack and from limestone brought from Ballinasloe. The Mitchell Henry family owned the property until 1909 when the Duke and Duchess of Manchester bought it, however, after several years they were forced to sell it due to gambling debts.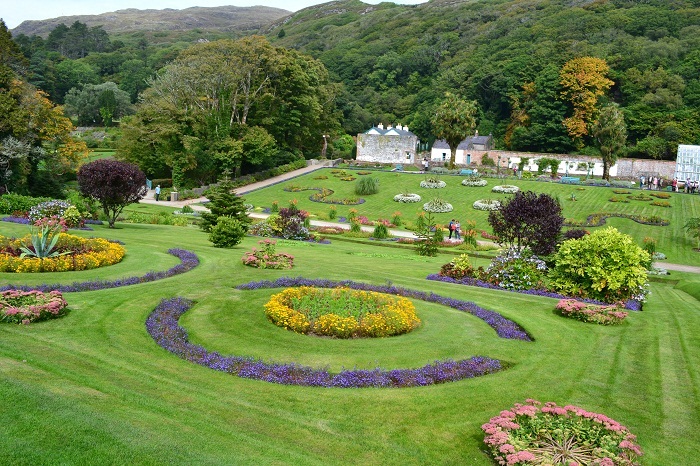 The residents that can be encountered today are the Irish Benedictine Nuns who purchased the castle and the lands in 1920 after their were forced to flee Ypres in Belgium during the First World War, where they resided for several hundred years.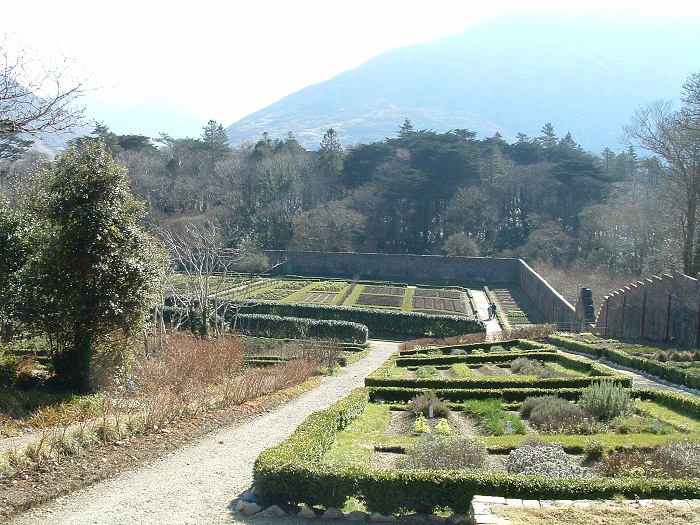 The nuns continued with their work of offering education to Catholic girls, opening an international boarding school and establishing a day school for girls from the locality, which made Kylemore Abbey one of the most significant place for the locals.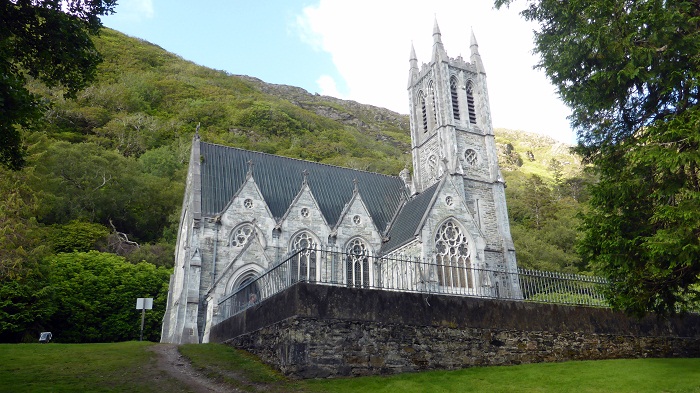 Nevertheless, the school acted as the main educator for most girls from Renvyle, Letterfrack and further afield for almost a century, when it was forced to close its gates in June 2010. Still, as it is open to the public, there is a great experience for every visitor of the local woodland and lake shores, whereas together with the magnificent buildings, the Walled Garden is certainly one of the main trump cards of the property.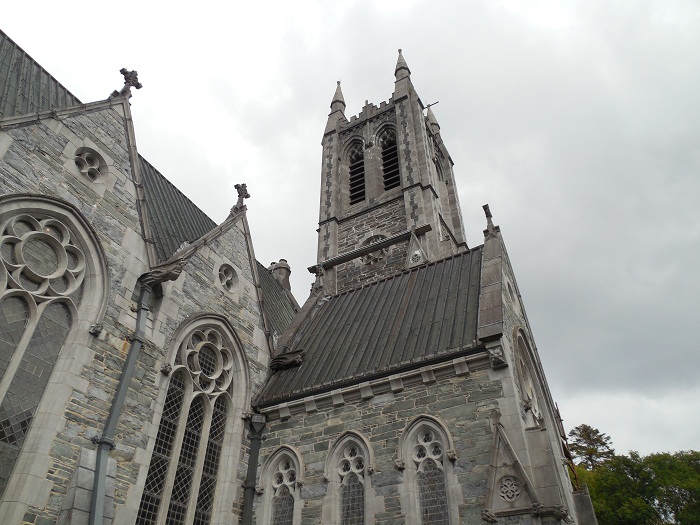 The impressively large Victorian gardens have been open since 1970s for public tours and walks in the "nature", and together with the Gothic church, the craft shop, pottery studio, restaurant and tea rooms it is one of the well known places to visit in the area.