Carrauntoohil is a mountain peak which is also known as the highest point that is located in the County Kerry within the Republic of Ireland. Standing at a height of 1,038 meters (3,406 feet) above sea level, overlooks three interesting valleys that are shaped like a bowl, which are altogether part of the Macgillycuddy's Reeks mountain range.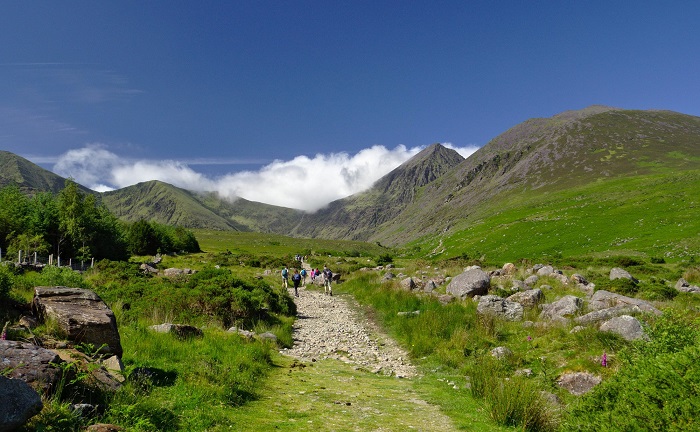 Being one of the three peaks in the country that are over 1,000 meters (3,281 feet) high, it is an interesting place where people go hiking and climbing. As there are three main trails that lead to the top, the Devil's Ladder Route is the most used, which most of the time is referred to as the "tourist route".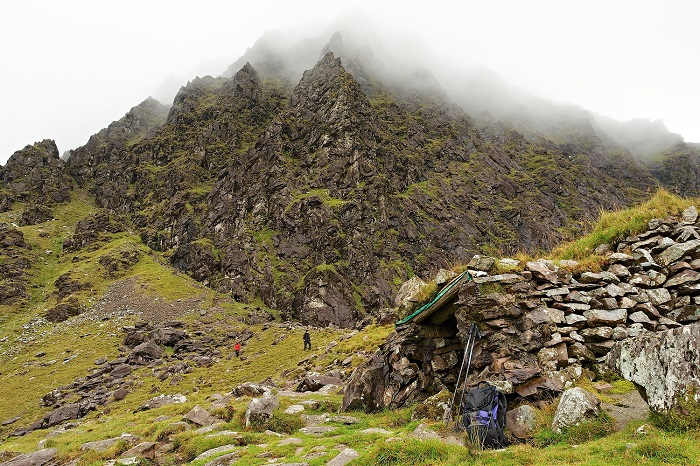 Even though there are some eroded places on the way to the peak, everyone is always reminded to be cautious when ascending, since even the most experienced can get hurt. The second trail is Brother O'Shea's Gully (Cummeenoughter) route, which is most of the time used as an alternative to the Devil's Ladder. Still, this trail offers one of the most spectacular mountain scenery one could see from Ireland.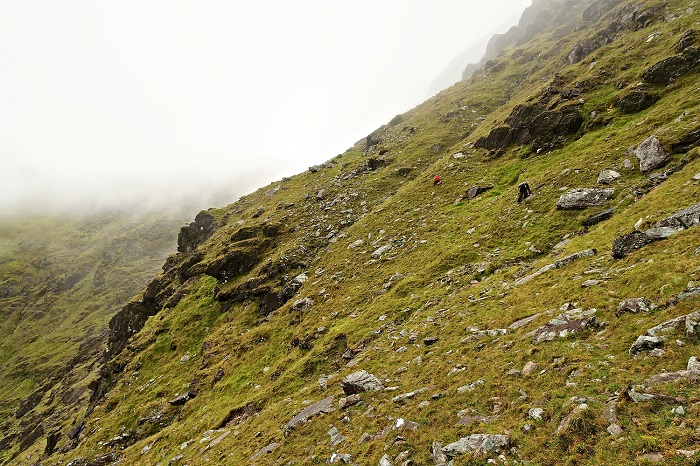 Nevertheless, even though it is not that dangerous, the last slope of the trail is considered to be dangerous, especially in icy conditions. The final route is Caher (Coomloughra) route, which is a fairly long, however, relatively straightforward trail that follows the southern rim of the mountain range, and takes in the triple summit of Ireland's third highest mountain Caher en route to the summit of Carrauntoohil.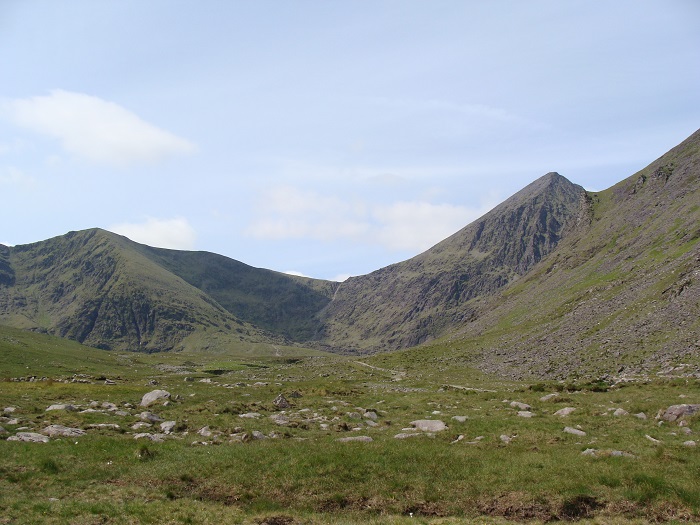 This is really difficult hike which is most often taken by more experienced hikers and mountaineers, which can take even up to 8 hours to make a round trip to the peak and back. At the peak, there was a wooden cross which in 1976 was replaced by a 5 meters (16 feet) tall steel cross, which in 2014 was cut down by criminals, however, shortly after, it was erected once again.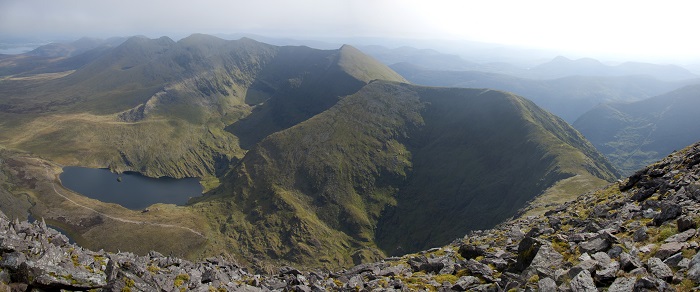 The name of the peak has plenty of spellings and theories of origin, where the present name is an Anglicization of an Irish place-name, but the real origin and meaning of Carrauntoohil is not clear. Still, considered to be one of the most impressive hikes one could take in the Irish Republic, it is a climb of a reasonable level of fitness, where a bad weather could happen throughout the entire hike.