Gustaf III Airport also known as Saint Barthélemy Airport, sometimes as St. Jean Airport, is a public use airport located in the village of St. Jean on the Caribbean island of Saint Barthélemy.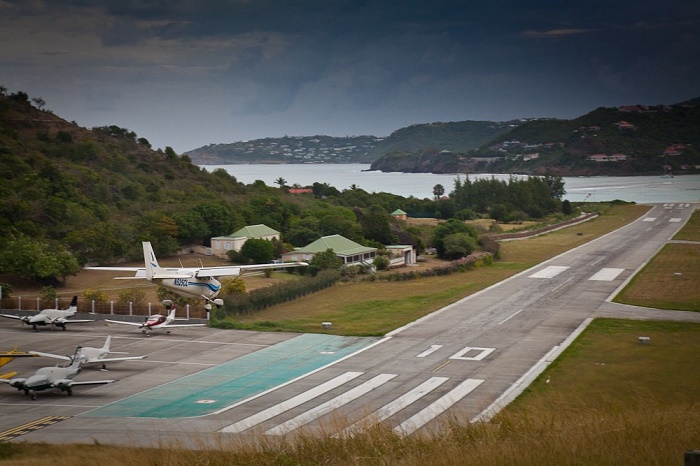 Both the airport and the island's main town of Gustavia are named for King Gustav III of Sweden, under whom Sweden obtained the island from France in 1784 (it was sold back to France in 1878). In 1984, Swedish Minister of Communications, Hans Gustafsson, inaugurated the terminal building of the Gustaf III Airport.
The airport serves as a gateway to the island, mainly through the Juliana airport in nearby Dutch Sint Maarten, where flights arrive daily from USA and Europe as well. Usually, the flight from there to Gustaf II Airport takes around 10 minutes.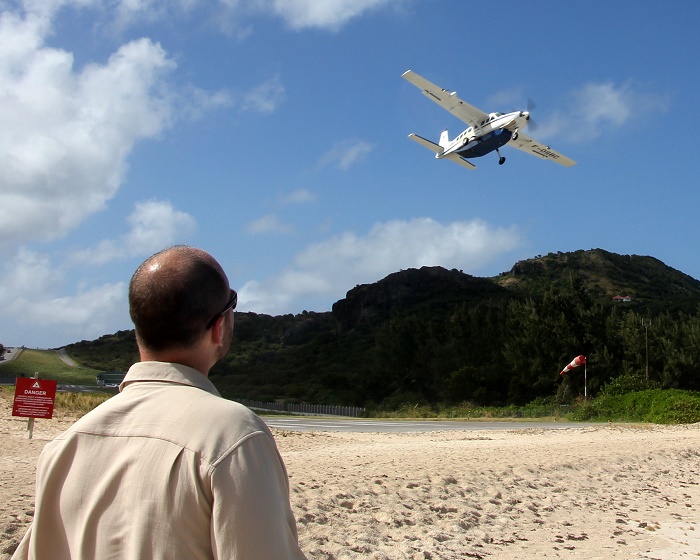 The airliners that fly to Saint Barthélemy are Winair, Air Caraïbes, and St Barth Commuter, which is the only commercial local airline based on the island of Saint Barthélemy. The airport is served by small regional commercial aircraft and charters.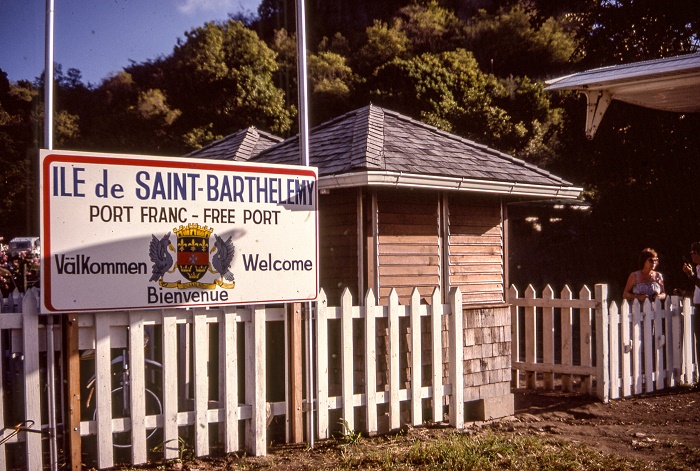 Most visiting aircraft carry fewer than twenty passengers, such as the Twin Otter, a common sight throughout the northern West Indies and as a curiosity, the Canadian-built de Havilland Dash 7 is the largest aircraft ever allowed to operate this airport.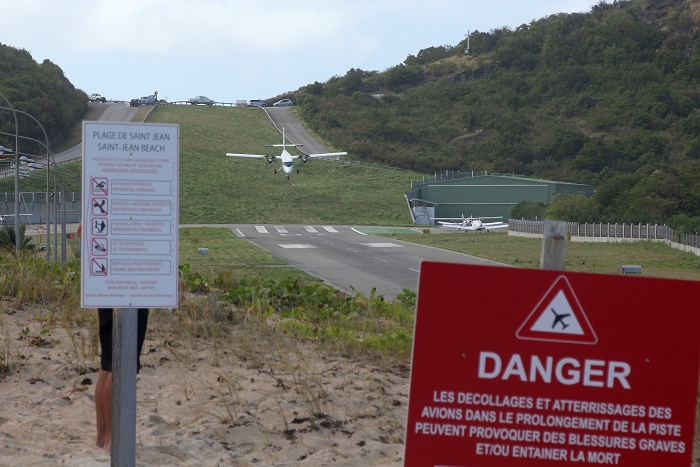 The short airstrip is at the base of a gentle slope ending directly on the beach. The arrival descent is extremely steep over the hilltop traffic circle; departing planes fly right over the heads of sunbathers (although small signs advise sunbathers not to lie directly at the end of the runway).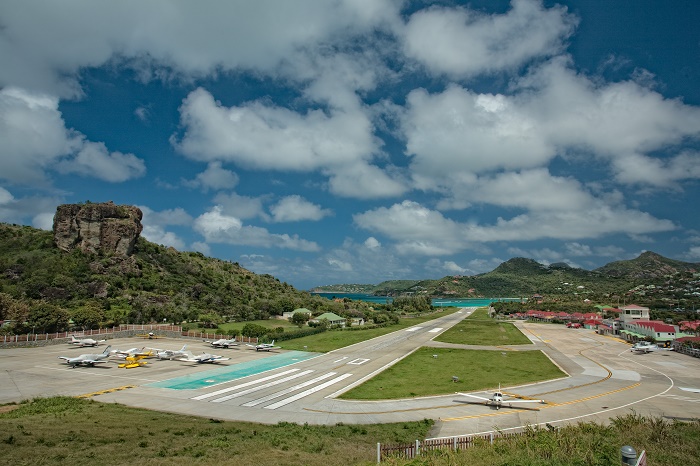 The airstrip in Saint Barthélemy is small, and pilots are required to have special training to land. For many, the landing, especially on a windy day, is an adventure in itself. That is why the History Channel program Most Extreme Airports ranks Gustaf III airport as the 3rd most dangerous airport in the world.