The Genghis Khan Equestrian Statue, part of the Genghis Khan Statue Complex is a 40 metre (131 feet) tall statue of Genghis Khan on horseback, on the bank of the Tuul River at Tsonjin Boldog, where according to one legend, he found a golden whip.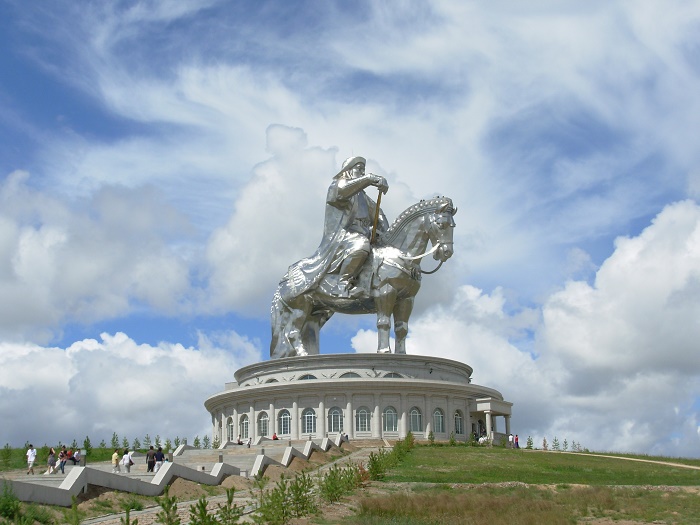 To the outside world, Genghis Khan, the fearsome Mongolian warrior who conquered half the known world in the 13th century, is remembered for his brutalities and destruction that he brought upon the conquered regions resulting in the death of forty million people.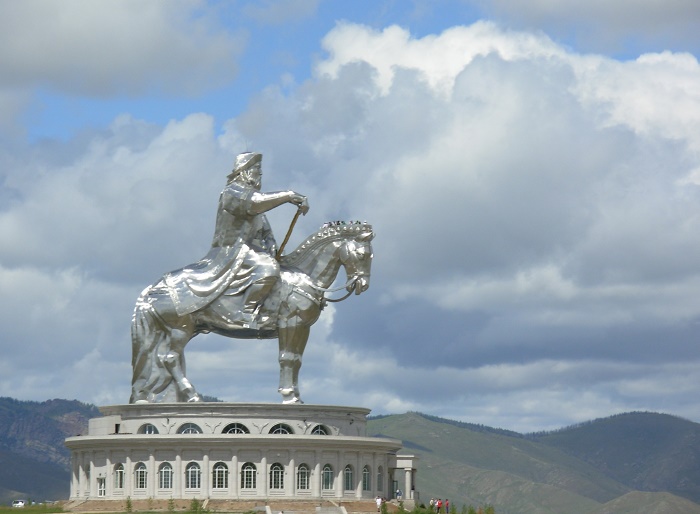 But to Mongolians, he is a national hero, a larger-than-life figure and the symbol of Mongolian culture, and for good reasons. Symbolically, the statue is pointed to the east towards his birthplace, and stands on top of a visitor center which has 36 columns which are representing the 36 different Khans, beginning from Genghis to Ligdan Khan.

Designed by sculptor D. Erdenebileg and architect J. Enkhjargal, the alluring statue was erected in 2008, with reported cost of 4.1 million, spent by The Genco Tour Bureau, a Mongolian company. There is a possibility for you to go to the head of the horse, when you will pass first the museum and after that the restaurant on the second floor, and from this 250 tons stainless steel statue, can see the surrounding landscape.