The Virunga Mountains, which are also known as Mufumbiro, are a chain of volcanoes, spread along the borders of Uganda, Rwanda, and DR Congo in East Africa, located between Lake Edward and Lake Kivu.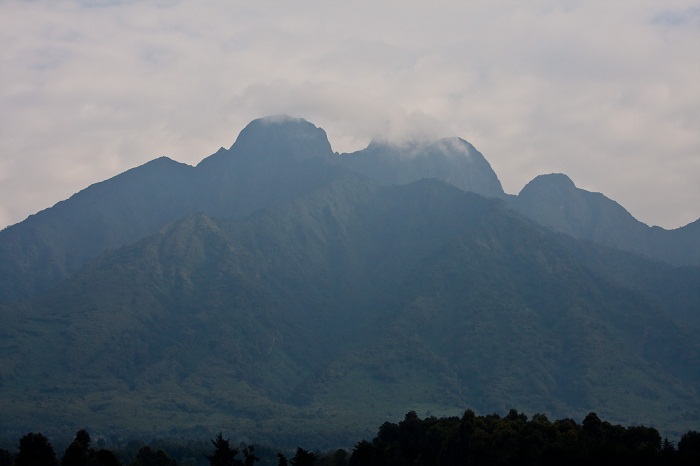 The mountains cover a great diversity of habitats, from steppes, savannas and lava plains, swamps, lowland and mountain forests to volcanoes and the unique giant herbs and snowfields of Rwenzori.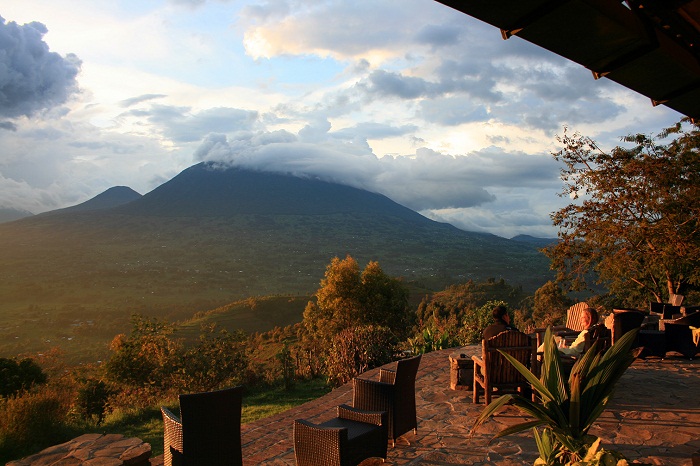 As the mountain range is pretty much large in area, there are eight major volcanoes, which at the moment are dormant, with the exception of Mount Nyiragongo which is 3,462 meters (11,358 feet) and Mount Nyamuragira 3,063 meters (10,049 ft) above sea level. Both mountains are located in the Democratic Republic of the Congo.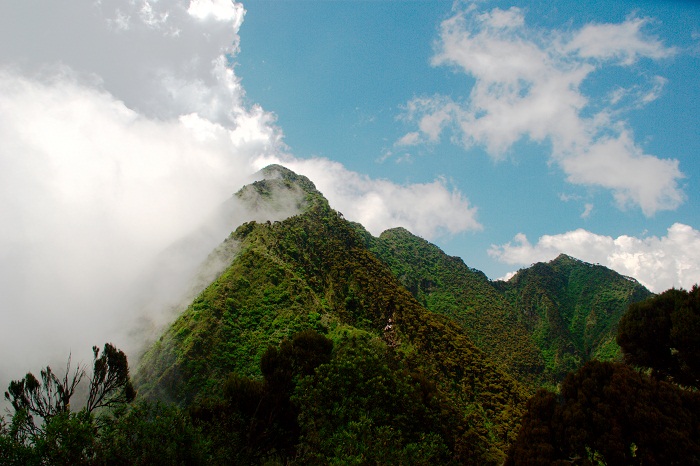 The most recent eruptions of these mountains happened in 2006 and in 2010. Nevertheless, Mount Karisimbi is the highest volcano at 4,507 meters (14,787 feet), but the oldest mountain is Mount Sabyinyo, which rises 3,634 meters (11,923 ft) above sea level.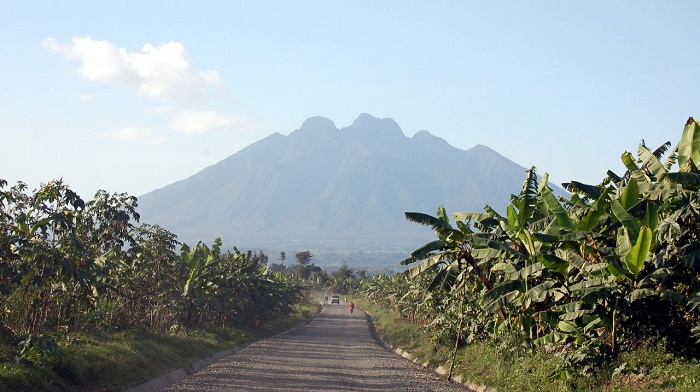 The other mountains are: Mount Muhabura and Mount Gahing, both located in Rwanda and Uganda, Mount Bisoke which is located in Rwanda and the DR Congo, and last but not least is Mount Mikeno which is in the DR Congo. This whole area is really important, due to the fact that there is lush vegetation, and also different wildlife, among which is the critically endangered mountain gorilla, due to the habitat loss, poaching, disease and wars which are frequent in these parts.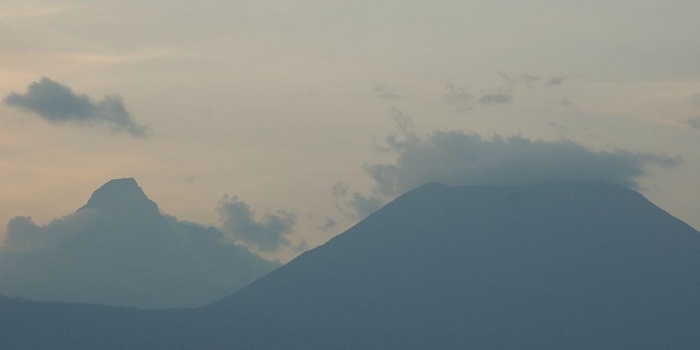 As it is a unique chain of volcanoes, rich in diversity of habitats that surpass those of any other African park, there is the Virunga National Park, founded completely and solely in the DR Congo. Protected by UNESCO and inscribed since 1979 on the World Heritage List, the park was founded in 1925 by King Albert I of Belgium, giving the name Albert National Park.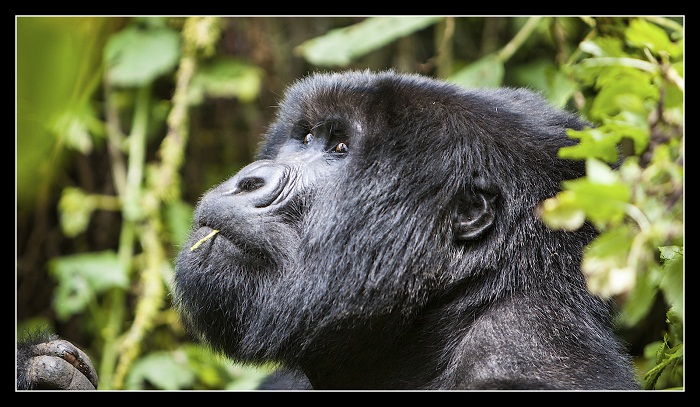 Being the first national park on the African continent, the important issue was the protection of the mountain gorilla, where the poaching was kept to a minimum until 1960 when the DR Congo gained its independence and the deterioration of the park followed.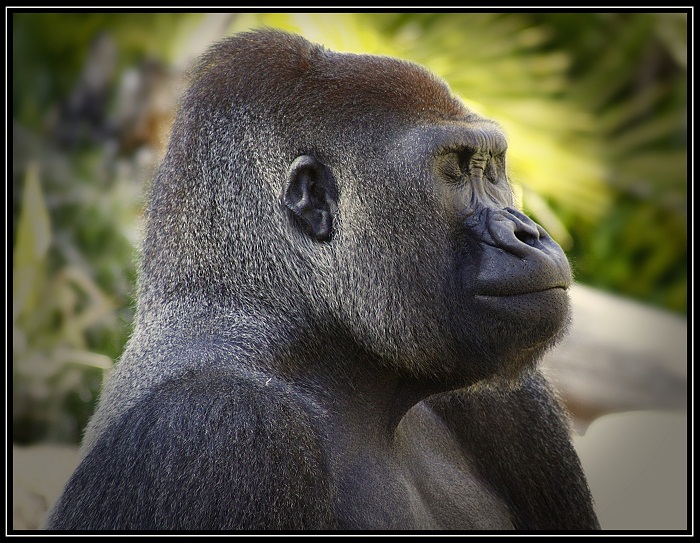 After this the former President Mobutu took care of the park, but with his lost of power, the park suffered terribly, where poaching depleted the park's large mammal populations, infrastructure was destroyed, and many rangers were killed. Same thing happened also in Rwanda along with the Bwindi Forest in Uganda.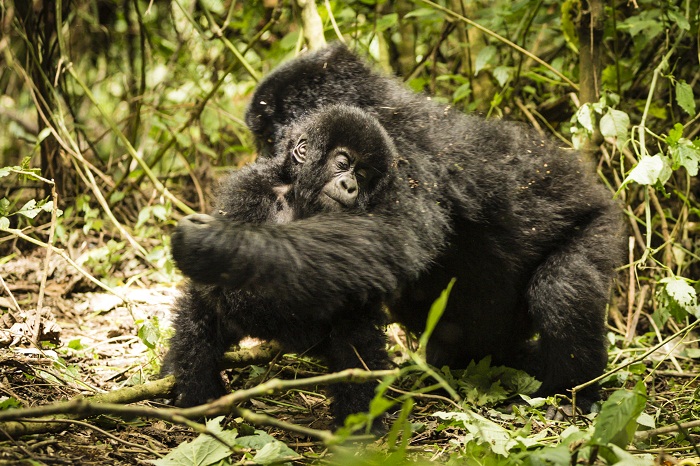 Nowadays, more attention is diverted towards the protection of the mountain gorillas, which most likely are around 250 individuals, some of which are living to the presence of humans, with hope that their number will rise and more people would appreciate these gorgeous creatures.