The Bahá'í House of Worship in Uganda, also known as The Mother Temple of Africa is located on Kikaaya Hill, near the capital and largest city of Uganda. The temple is 8.5 hectares (21.5 acres) in total, in the northern part of the capital of the country. The architect of the masterpiece is Charles Mason Remey, who worked closely with Shoghi Effendi in developing the design.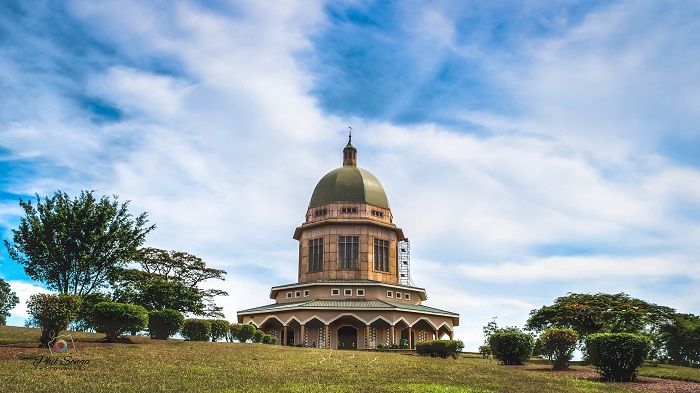 The architectural firm of Cobb, Powell, and Freeman which designed the Bulange, the administrative center of the former Kingdom of Buganda and one of Kampala's most important buildings adapted the design to local conditions and oversaw construction.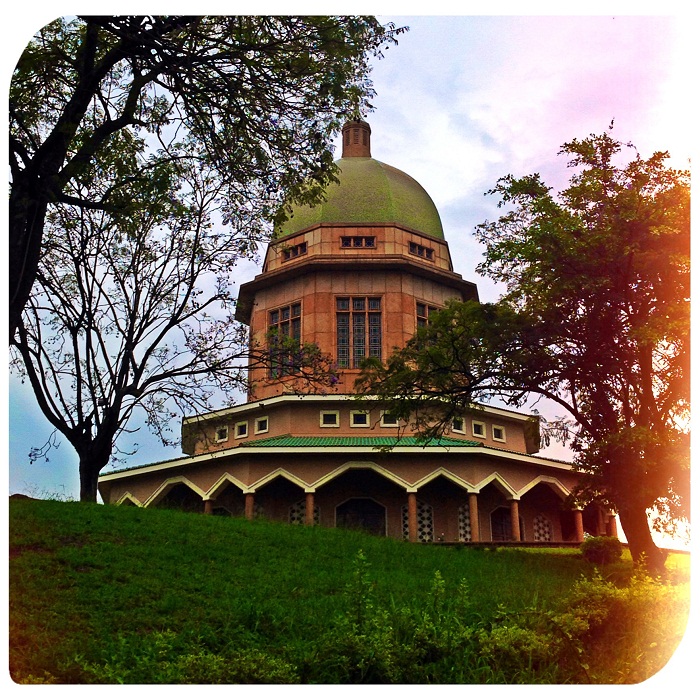 The foundation stone was laid on 26 January 1958, where one thousand Baha'is have gathered for the ceremony. During the construction period, engineering problems affecting the foundations and the dome had to be overcome.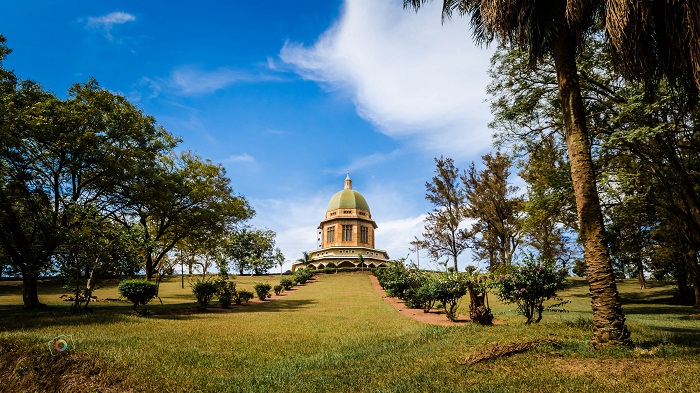 Three years later in January 1961, the dedication was performed by Ruhiyyih Rabbani, and the inaugural service on Sunday (15 January 1961) brought around 1,500 people from who approximately two-thirds were not actually Baha'is. The building is more than 39 meters (130 feet ) high, and over 100 meters (328 feet) in diameter at the base. The dome, composed of lace-like tiles, rises over 37 meters (124 feet ) high and is 13 meters (44 feet ) in diameter.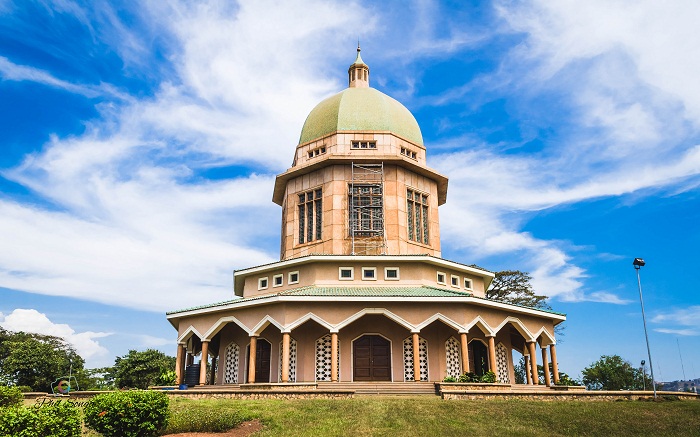 The foundation goes 3 meters (10 feet) underground to protect it from earthquakes common in this part of the world. The green dome is made of fixed mosaic tiles from Italy, and the lower roof tiles are from Belgium. The walls of the temple are of precast stone quarried in Uganda. The colored glass in the wall panels was brought from Germany.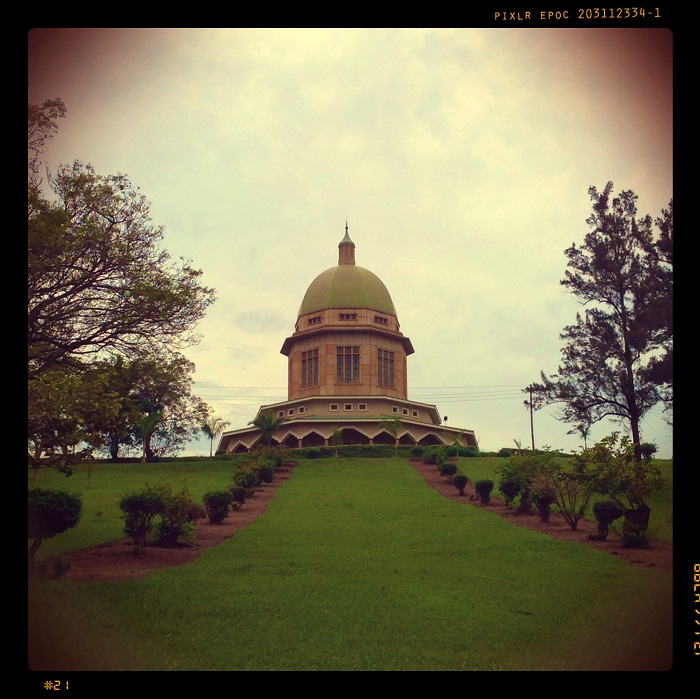 The timber used for making the doors and benches was from Uganda. Together with the House of Worship, there are also extensive gardens, a guest house, and an administrative center. Today the Mother Temple of Africa serves as a religious object for unity of the people that live in Uganda.