El Valle de la Luna, better known as the Valley of the Moon, is unique and very diverse saline outcrops that is part of the Reserva Nacional los Flamencos within the Atacama Desert, in the northern part of the Republic of Chile.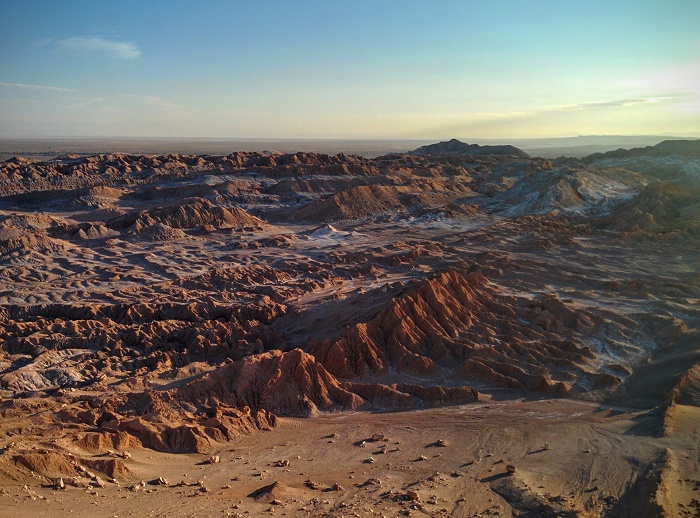 As the desert is one of the driest places on the planet, it allowed for the volcanic peaks which cascade for as long as the eye can see, to be transformed into pillars of salt and stone that are certainly one of their kind. Still, with the various stone and sand formations, the nature is the real artist that created this masterpiece, as winds and water have left their mark on the ground, and the evaporated salt water covers part of it.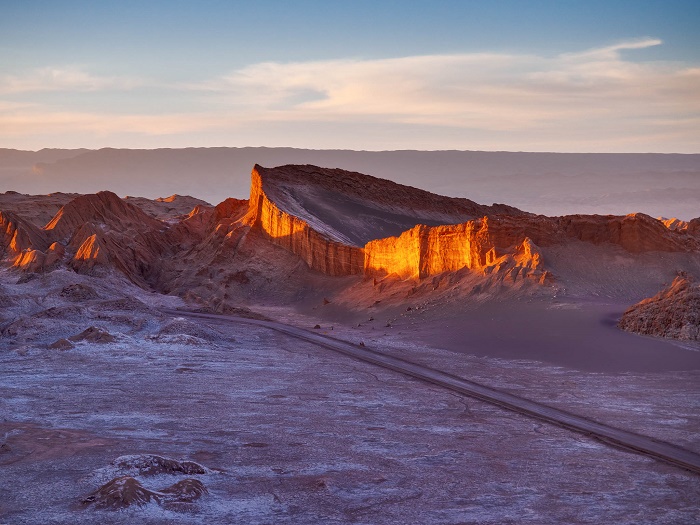 In addition to the pillars, there are plenty of caverns that are constructed of impressive rocks with pale rusty colors, and those that are not scared of tight spaces can actually go inside the small caverns and reach the top of one of the pillars that are easy to climb.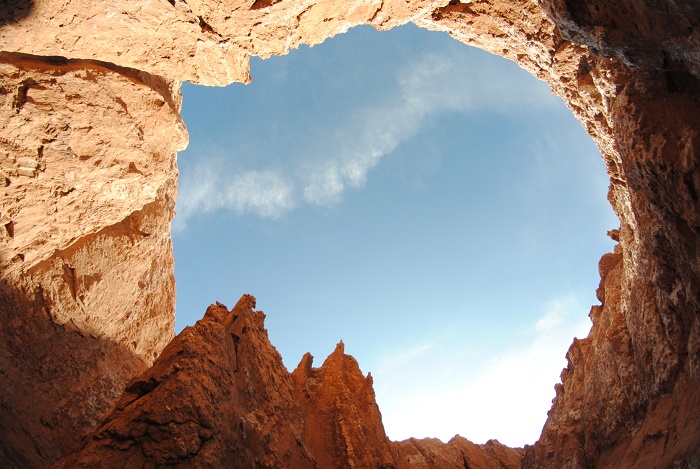 As one climb to a higher ground, the view is considered to be among the most magnificent ones ever, especially during sunset when the colors of the hills' edges are intensified, while the rest of the valley slowly goes from pink, purple, red to darker brown, and then finally goes to sleep.

The adventurous hikers could find amazing refuge in the peaceful setting of the glorious, yet quite mysterious valley which is inspiring people's imagination that they can be on another planet while here.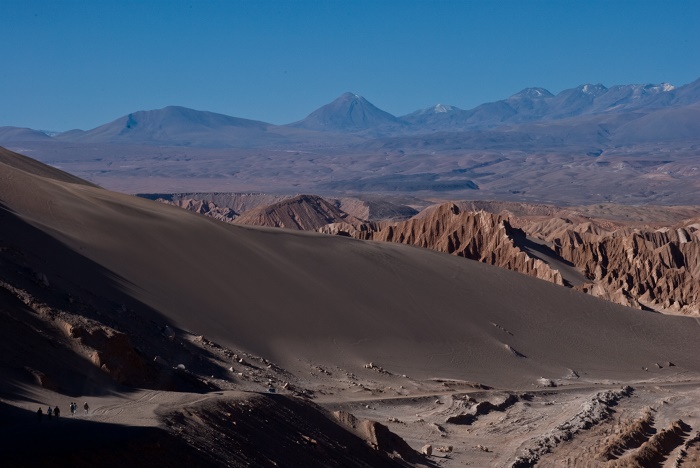 As a matter in fact. a prototype for a Mars rover was once tested here since the scientists considered El Valle de la Luna to be the closest possible feature of Mars. All in all, visiting this majestic place will not make anyone regretful, as it might inspire to continue with the exploration of even more alluring places like this one.