Universidad de Chile metro station is a station which is part of the Santiago metro system in the capital city of Chile, Santiago.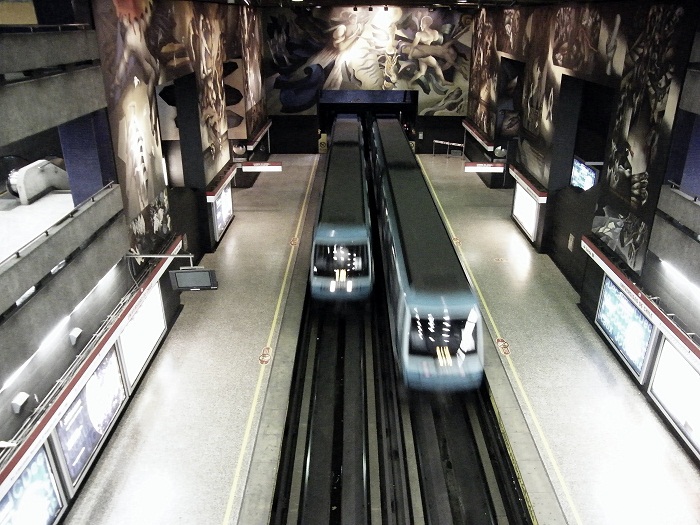 It is underground metro station located between La Moneda and Santa Lucia stations, which are connected via Line 1. Named after the oldest campus which is in the vicinity, it is unique due to the 1,200 square meters (12,917 square feet) mural named "Memoria Visual de una Nación".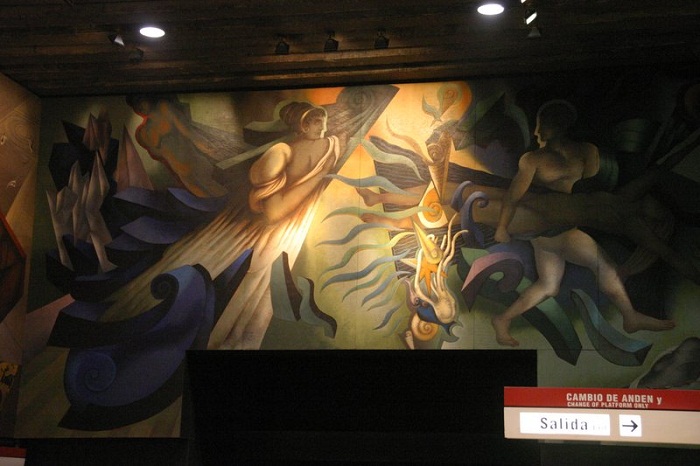 The English translation would be Visual Memory of a Nation, and it was painted by the Chilean painter and photographer Mario Toral. The whole mural is divided into two parts which are named "Past" and "Present". The first one was finished in 1996, and the latter one in 1999, showing fragments of the Chilean history, starting from the Spanish conquest to the modern day.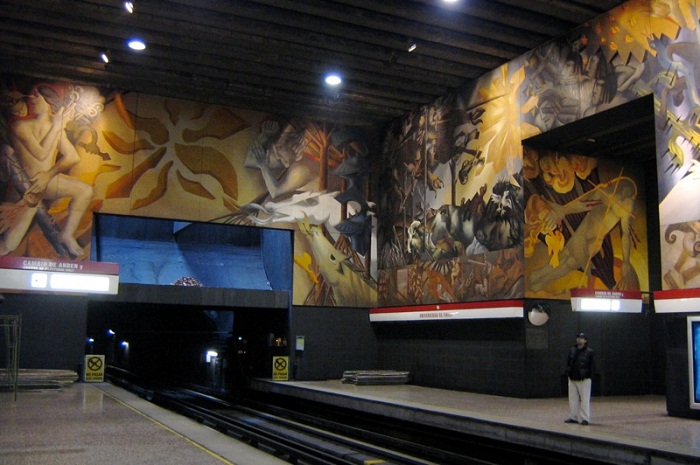 Officially opened on 31 March 1977, the Universidad de Chile metro station is on the must-see list while in Santiago, and the trip to the station is definitely worth. One of the most amazing landmarks the city of Santiago has.