The Malleco Viaduct is an interesting railway bridge that passes over the Malleco River Valley in the central part of the Republic of Chile. Considered at one point in the history as one of the highest railroad bridges in the world, nowadays, this interesting architectural masterpiece serves as one of the largest works of metal engineering in Chile.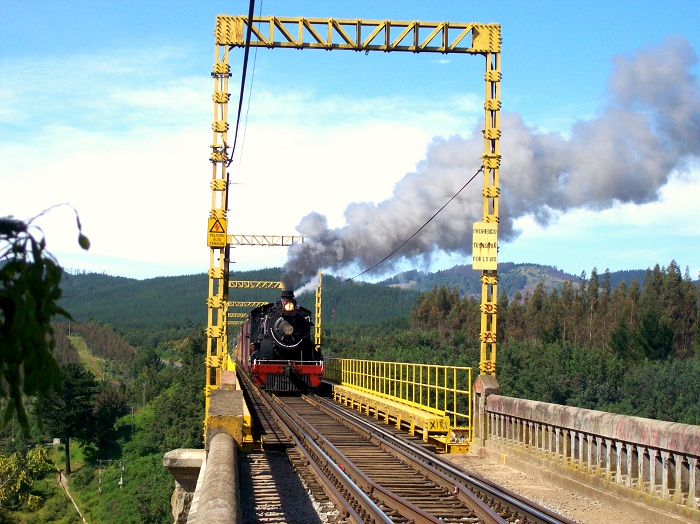 The construction of Malleco Viaduct began in 1886 according to the design of the Chilean engineer Victorino Aurelio Lastarria, and even though there were some reports which stated that Gustave Eiffel had something to do with the design, its construction was completed in 1890. The bridge was officially put into use on 26 October 1890 by 11th President of Chile, José Manuel Balmaceda. The entire structure is constructed as a lattice truss bridge, which in translation means that it is a form of truss bridge that uses a large number of small and closely spaced diagonal elements that form a lattice.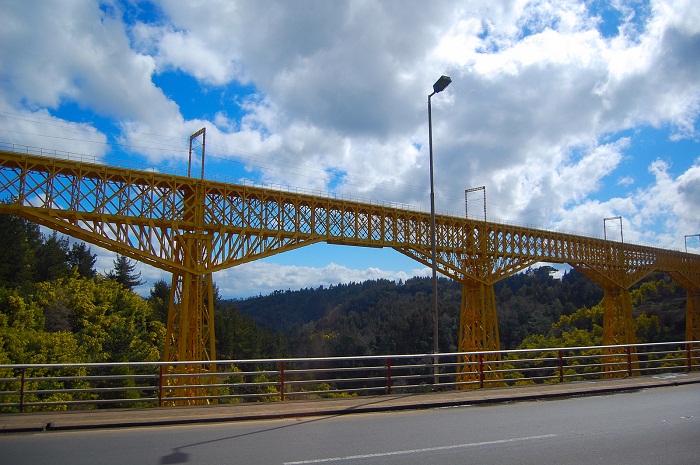 The total length of Malleco Viaduct is measured to be 347 meters (1,138 feet), where it is divided in five equal sections which are 69 meters (226 feet) each. The first and fourth piers are 44 meters (144 feet) high, the second one 68 meters (223 feet), while the third one is the highest one with 76 meters (249 feet) above the ground. As it was the case with most of the viaducts which were built before 1900, this one as well was eventually reinforced to handle heavier locomotives extending its lifespan, and making it possible to be used for an even longer time.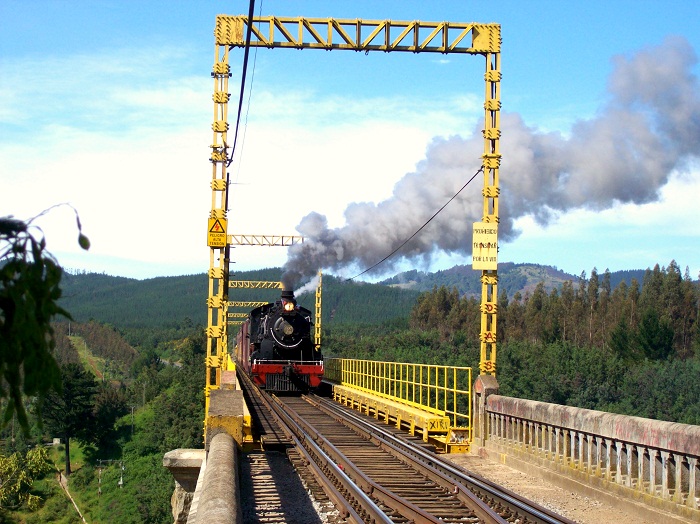 Due to the cultural significance, nowadays Malleco Viaduct is still inscribed on the Tentative List of UNESCO, so that in the future it would be put on the important UNESCO World Heritage List. All in all, an impressive masterpiece of Chile which still stands and serves as a witness of a time when the development was very progressive.