Vaduz Cathedral, also known as the Cathedral of Saint Florin, is a Neo-Gothic church that serves as the center of the Roman Catholic Archdiocese of Vaduz, in the capital city of the tiny Principality of Liechtenstein, Vaduz.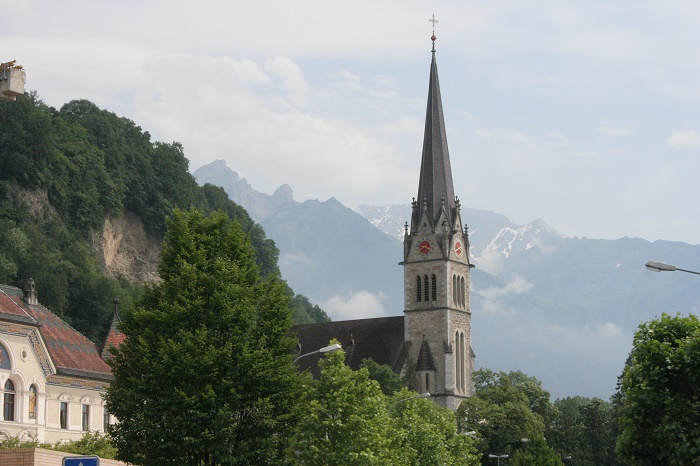 It was built in 1874 by Friedrich von Schmidt, who was an architect from Vienna, it was originally a parish church, however, since 1997 it has the status of Cathedral. Even though it could have been at the beginning as a private chapel belonging to a nobleman's property, the rights of patronage belonged to the owner of the small castle.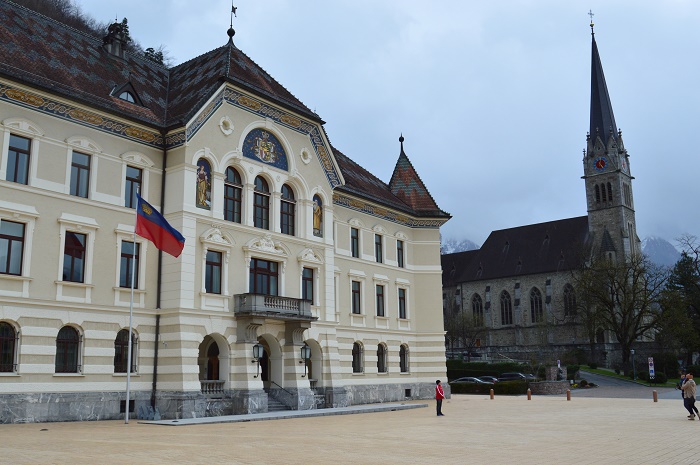 Previously, there was a medieval church, which was destroyed, and in its place the majestic Vaduz Cathedral was built. The stone structure is as one would expect from a Gothic cathedral to look like. There is only one tower, above the main entrance of the cathedral, and there are two stairways that lead to the thick wooden doors.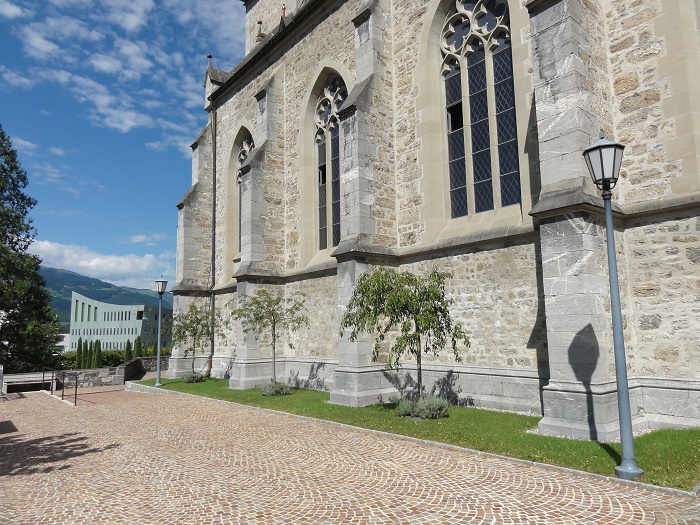 With a height of some 45 meters (148 feet) it is one of the tallest structures in the small principality, and being important, Prince Franz Joseph II of Liechtenstein, together with his wife the Countess Georgina von Wilczek are buried inside the cathedral.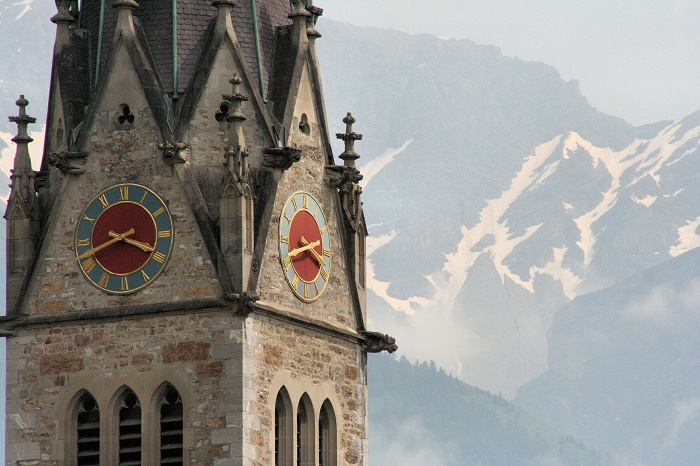 Also, the Princess of Liechtenstein as the wife of Prince Franz I, Elisabeth von Gutmann, was buried here in 1947. Serving as a prominent landmark of the Archdiocese of Vaduz, and one of the most visited places in the principality, it is one of the most recognizable buildings within Central Europe surrounded by the grandiose Alps which are quite impressive in every season.