The Tuvalu Government Building is the official seat of government of the Polynesian island nation of Tuvalu, located on the main atoll of Funafuti, more precisely in the small village of Vaiaku.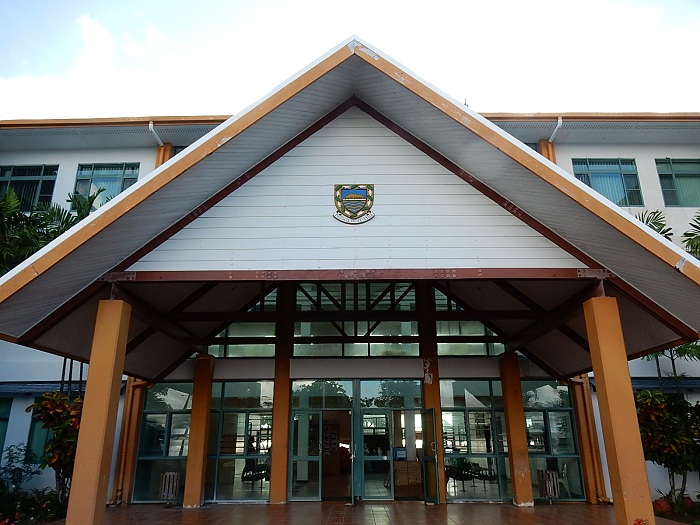 As there are other important administrative buildings located next to it, such as the National Bank of Tuvalu and the Post Office, this large colorful building is a big landmark of the small nation in the Pacific Ocean. Having the shape of the letter I, there is one covered entrance in the center of the building with the coat of arms visible in the front.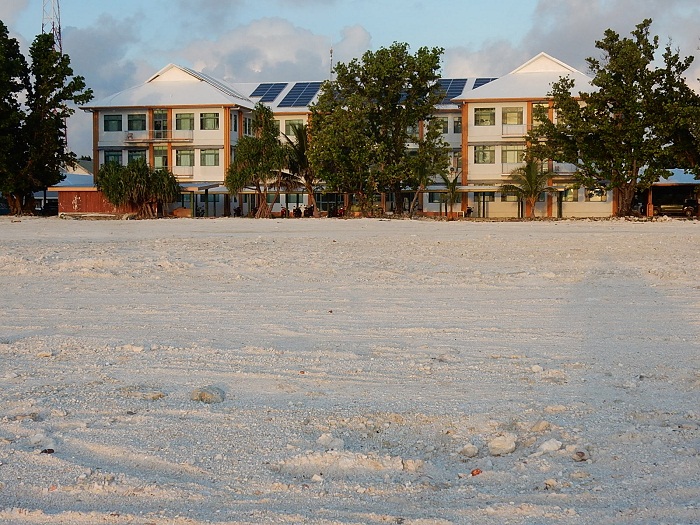 With three distinct floors, the building is considered to be interesting piece of architecture as it is built in accordance to the nature, where more natural light is going within the premises of the structure in order to preserve electricity, which in bigger part is received by the solar panels which are spread across the entire roof area.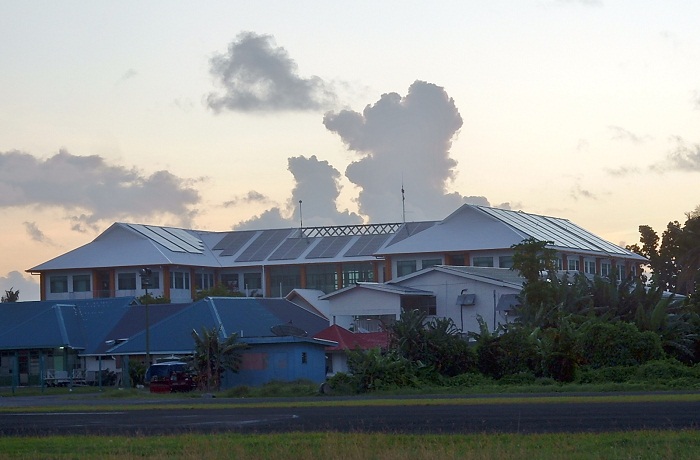 With the distinguishable white color, orange colored corners and blue roof, the Tuvalu Government Building is definitely one of the most interesting architectural landmarks of the small country, which is hoping to receive more and more visitors before it could disappear from the rising waters of the Pacific Ocean.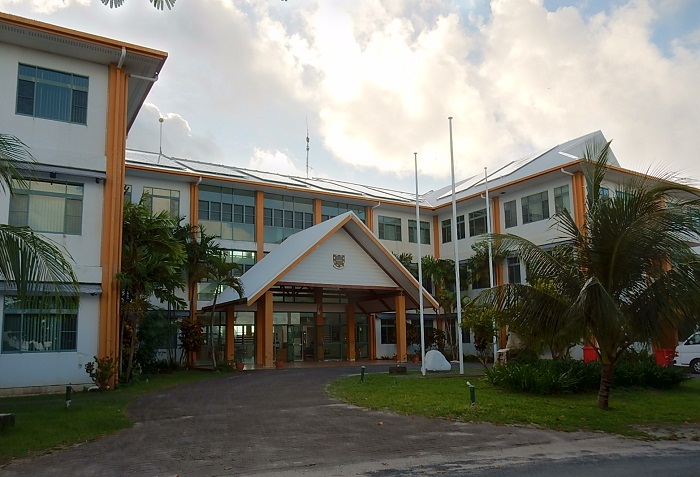 Photos under Creative Commons license, courtesy of Michael Coghlan