St. Peter & St. Paul's Church is a unique and easy to recognize Catholic church located on a hillside in Clarence Town, on Long Island in the eastern part of the Commonwealth of the Bahamas.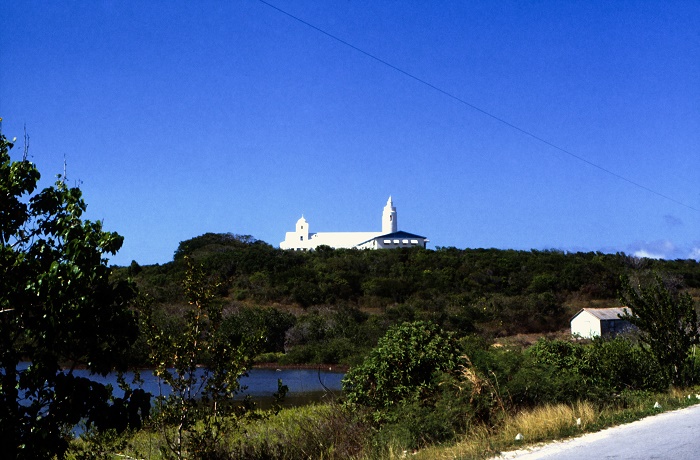 The uniqueness of this church comes from the twin towers that are some 12 meters (40 feet) tall, and people can climb to the top to see the amazing landscape of the harbor, as well as the three large cays.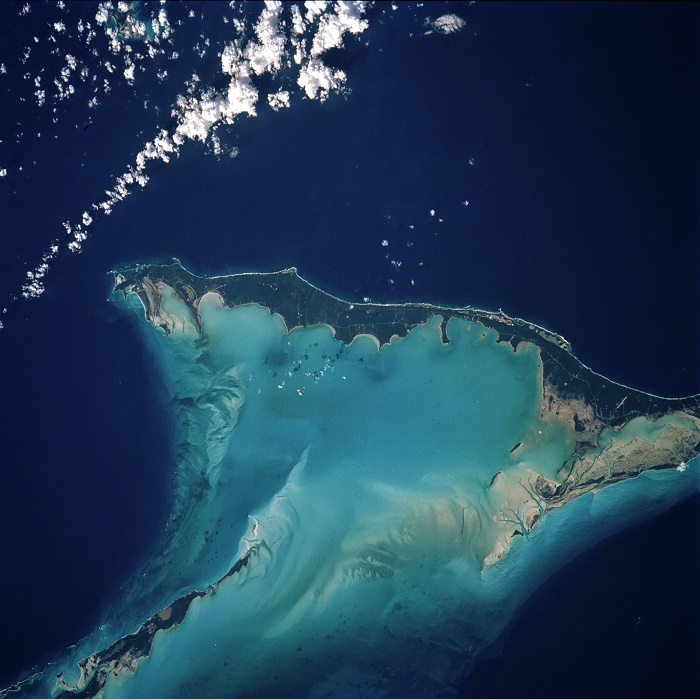 Designed by Father Jerome Hawes in 1939, who originally was Anglican priest, but later converted to Roman Catholic faith, with the help of Father Cornelius who was building the religious structure and finished with the construction in 1947.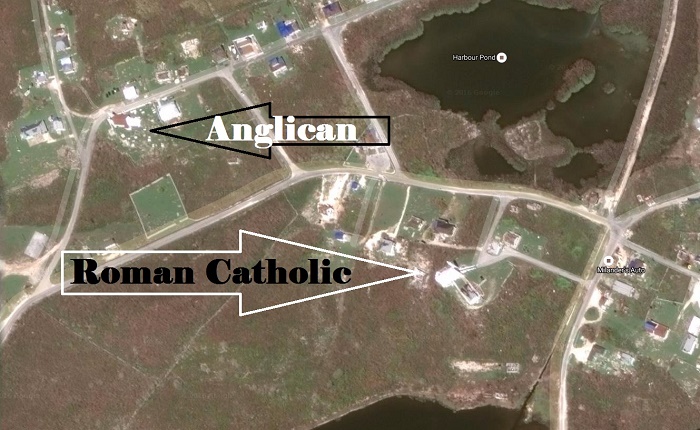 Father Jerome also is the sole designer of the other church, St. Paul's Anglican church, which is located also in Clarence Town on Long Island, on the other side of the hill and as they are look alike and designed by the same person sometimes are referred to as the Twin Churches.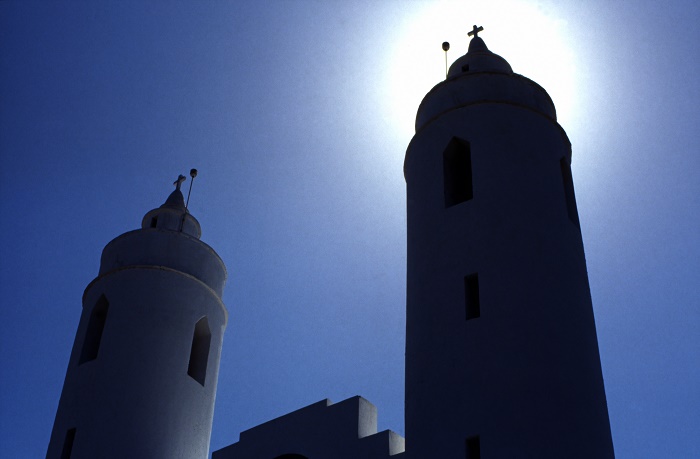 The interior of the church is simply magnificent, especially the altar which is back lit by sunlight and gives inspiration to those who are visiting the church. The exterior is somewhat modern Gothic-looking, but the white color together with the blue windows and doors give the church something extraordinary. Definitely one of the best sights to be seen on the islands of this Caribbean island country.