The Sports Palace, sometimes referred to as the Kozhomkul Sports Palace, is a sporting complex that has a very unique architectural design, easy to recognize among the buildings that can be found in the capital city of the Kyrgyz Republic, Bishkek.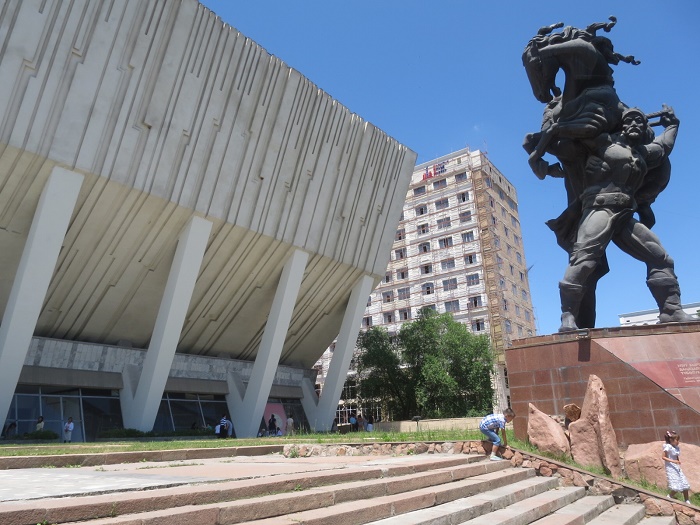 Built in 1974 during Soviet times, this alluring structure attracts plenty of visitors year round with its unique exterior, as the front of the building is lined with mystical pattern that shows how everything is moving within the building, in addition to the six columns that hold the stands of the interior.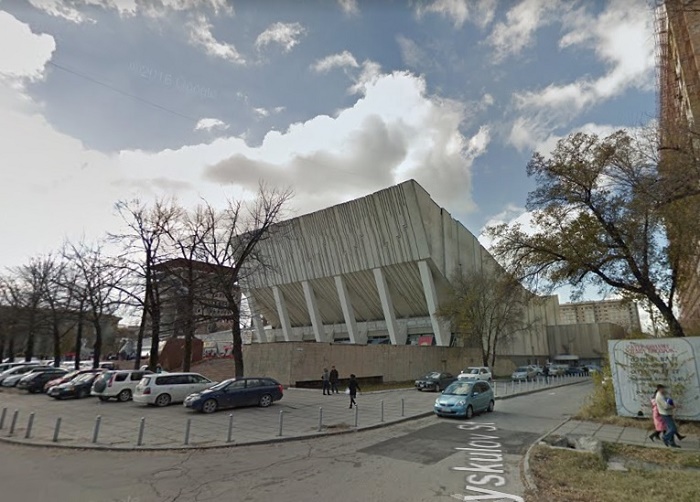 Even though some would consider this design to be similar to other architectural styles from that time, it is certainly one of the most unique ones, as it is applied to a bigger complex, and at the front of the building, there is an outstanding statue of the national figure of Kyrgyzstan, Baatyr Kaba Uulu Kozhomkul.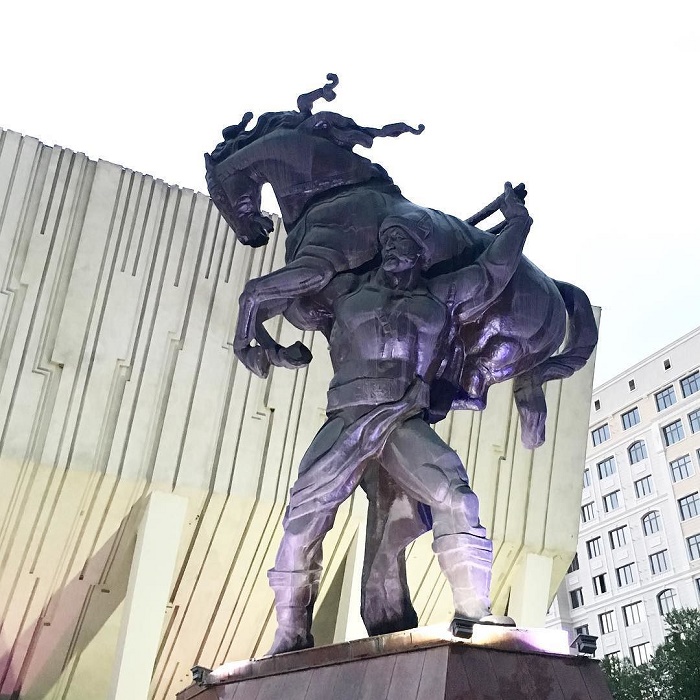 Erected in 2004, this legendary warrior is of a great importance to the Kyrgyz people as he was more than 2 meters (7 feet) tall and an excellent sportsman. There is even a legend that states how he carried his horse over a mountain pass when the horse could walk no longer. As a matter in fact, the statue depicts exactly that moment, and together with the pedestal, the entire piece is somewhat 4 meters (13 feet) high.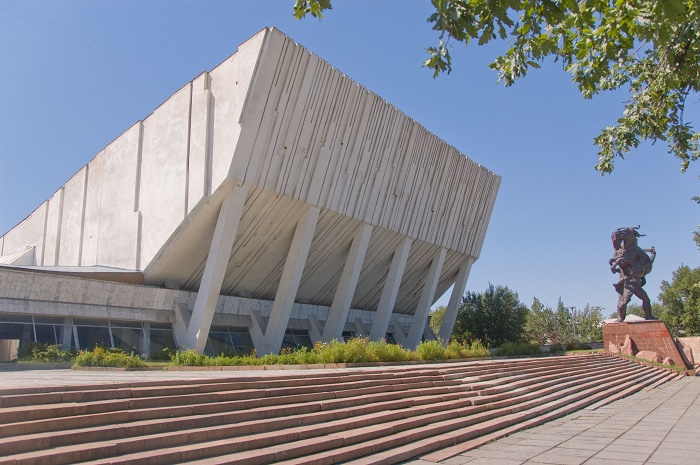 Certainly, a unique feature to the even more unique building structure, which unfortunately has been left with not so much of a care for the building, and there are even some reports that say within the inner parts of the sport complex there is something like a sex palace.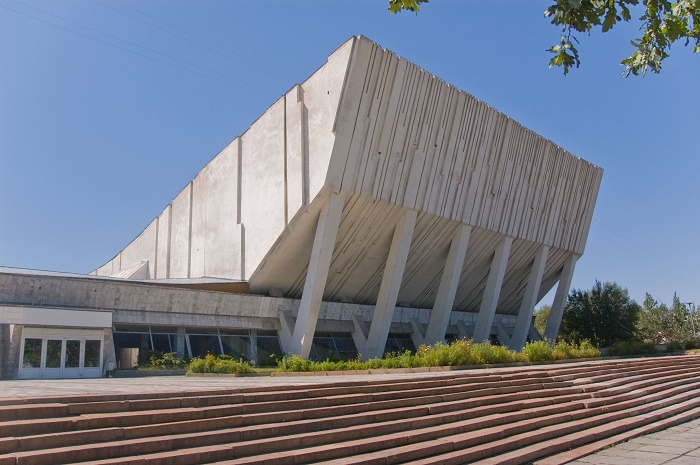 After all, there is always hope that this masterpiece of a building will be better taken care of in the near future, not just the exterior, but interior too, which would attract more visitors to Bishkek, and the locals too will come in order to be mesmerized of the impressive architecture.