Ala-Too Square is the main central square of the capital city of Kyrgyzstan, Bishkek. Literal translation from Kyrgyz language is "Motley Mountain" symbolizes the nature of the country, two thirds of which is represented by mountainous terrain.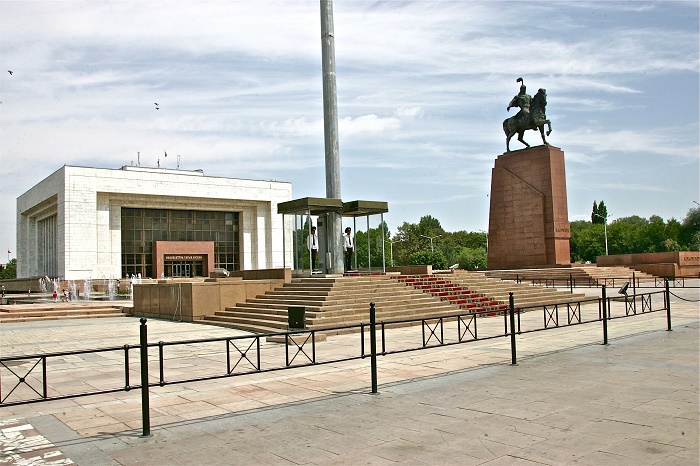 A vast expanse of concrete that ceased to be called Lenin square in 1991, and is the site of frequent political demonstrations and regular festivals, was built in 1984 to celebrate the 60th anniversary of the Kyrgyz SSR. A statue of Lenin was the focal point until 2003, before he was banished to a much less conspicuous location behind the museum and replaced by a statue of Erkidik (freedom).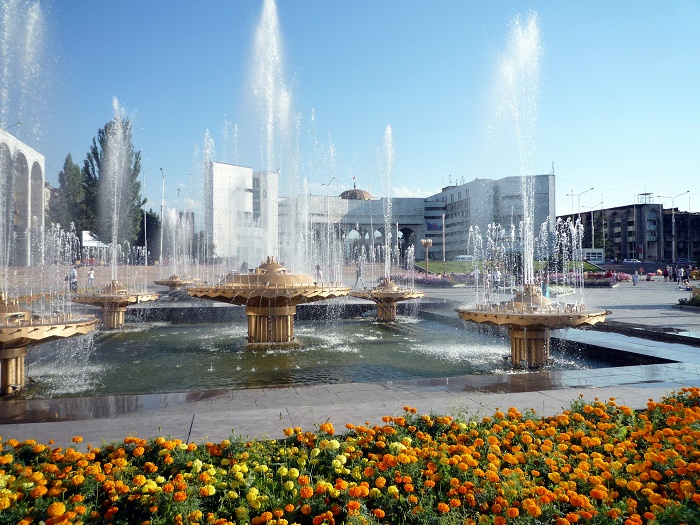 Later in 2011, however, it was replaced by statue of Manas, to celebrate 20th anniversary of Kyrgyzstan's independence. At the perimeter of the square, there are the State Historical Museum of Kyrgyzstan, Oak Park with the Museum of Sculptures, St. Nicholas Church, and the People's Friendship Monument.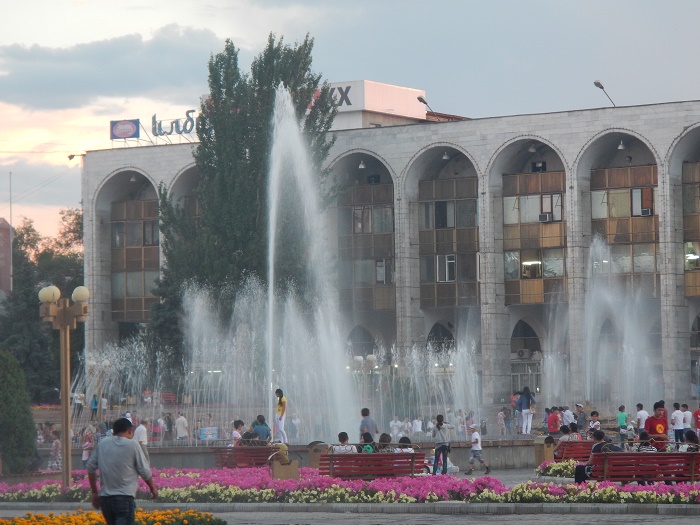 At night many vendors set up photograph and karaoke booths, and there's a synchronised sound and light show in time with the fountains, nevertheless travelers should avoid visiting the square after dark.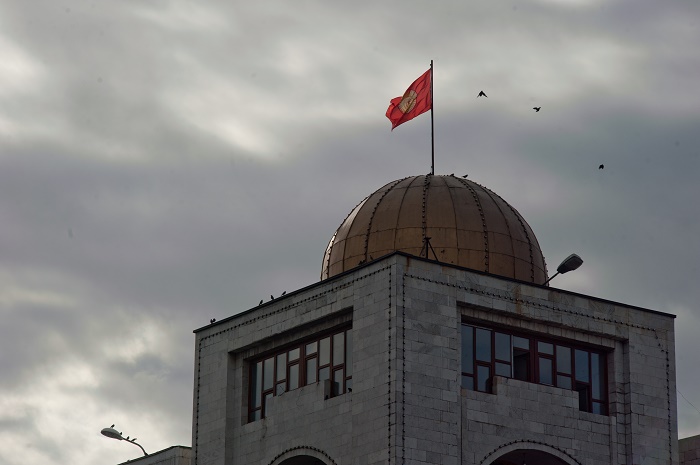 In addition, on the Ala-Too Square, there are also a monument to the famous Kyrgyz writer Chingiz Aitmatov and black-and-white monument in memory of the disorders of 2002 and 2010, claiming lives of dozens of people, together with a 45-meter high flagpole with the huge waving flag of Kyrgyzstan called the Independence monument with an hourly changing of guards.