Sheikh Lotfollah Mosque is a prominent historical and architectural masterpiece that can be found on the Naqsh-i Jahan Square in the city of Isfahan, within the Islamic Republic of Iran. Built during the Safavid Empire, it was built according to the design and imagination of the chief architect Shaykh Bahai, during the reign of Shah Abbas I of Persia, and it was constructed from 1603 and completed in 1619.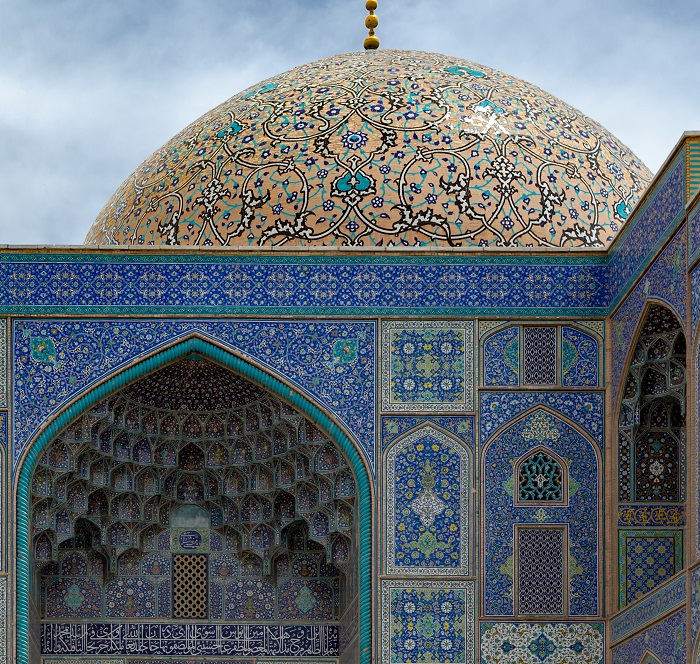 The mixture of a modest shape, yet enriching it with the intricate interior and exterior, the mosque was built in order for the royals to use it privately, as the Shah needed a mosque that would be appropriate for a royal to go in and pray.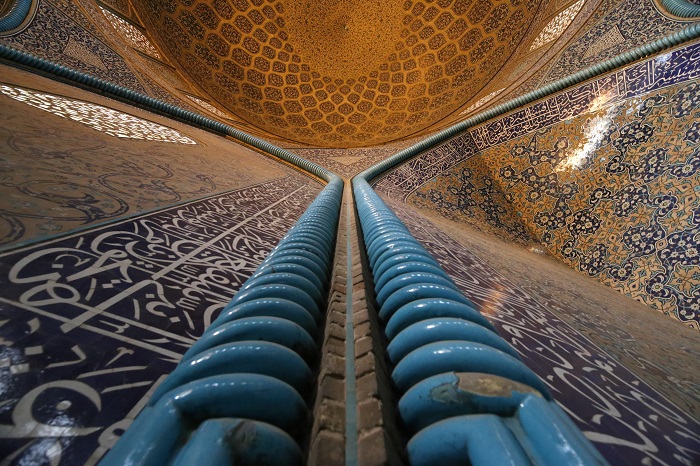 During the reign of Shah Abbas, the mosque's doors were always closed and guarded, so ordinary people could admire it only from the outside, and it took centuries for ordinary people to be able to go inside and take a look at the amazing artwork.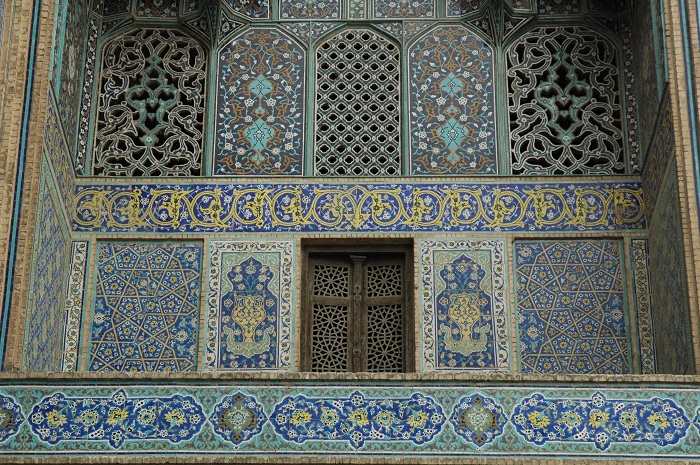 Still, hoping not to be seen by those ordinary people, the Shah ordered the architect to build an underground tunnel which is spanning the square, from Ali Qapu Palace all the way to the mosque. Not being the usual Islamic religious shrine, there is only one dome which is 32 meters (105 feet) high and 22 meters (72 feet) in diameter, however, there are no minarets, nor a courtyard.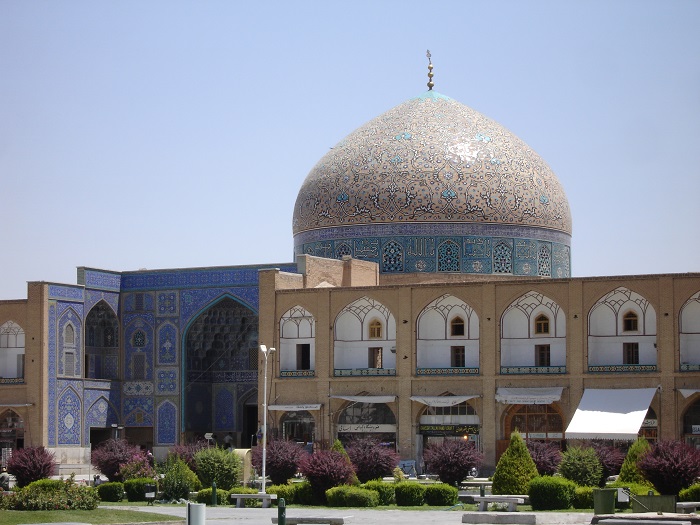 What is characteristic for the Sheikh Lotfollah Mosque is the beautifully proportioned and decorated exterior which is considered to be one of the best ones from its time, where the pale tiles change color, from cream through pink, depending on the light conditions.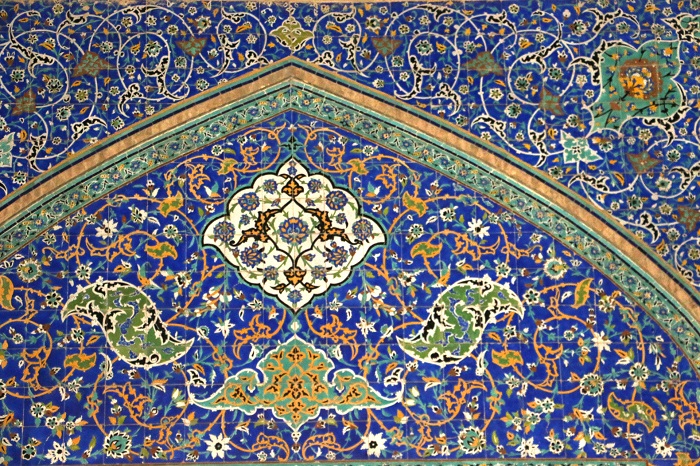 The interior becomes more intriguing as at the center of the mosque, right under the dome, there is a peacock at certain times of the day, where the sunlight enhances the peacock's tail.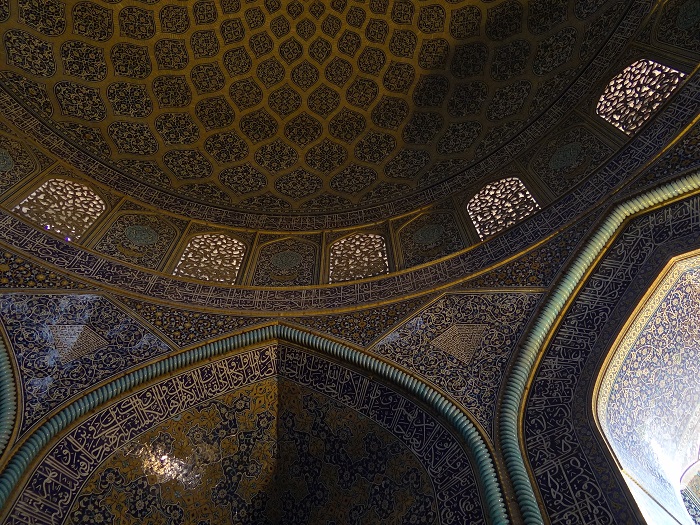 Seeing this, it has to be mentioned that there are so many details that could be broken down to pieces and studied in order to get the idea of what the architect wanted to create, nevertheless, it's glazed and unglazed surfaces are the ones which are always attracting plenty of people to come and witness the majestic architecture of the mighty empire that once ruled the region.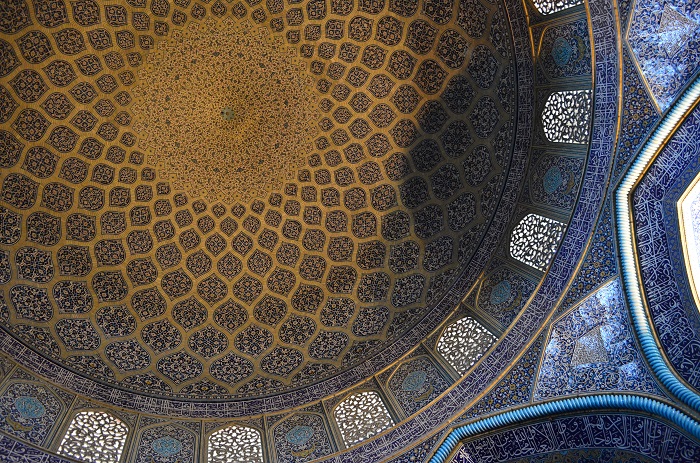 In conclusion, the Sheikh Lotfollah Mosque represents a great symbol not just of the city of Isfahan, however, of the heart core of the Islamic Republic of Iran that is using the mosque for all kinds of tourism purposes.