Ouzoud Falls are incredible waterfalls that are located near the mountain range of the Grand Atlas Mountains, near the village of Tanaghmeilt, Azilal Province, within the Kingdom of Morocco.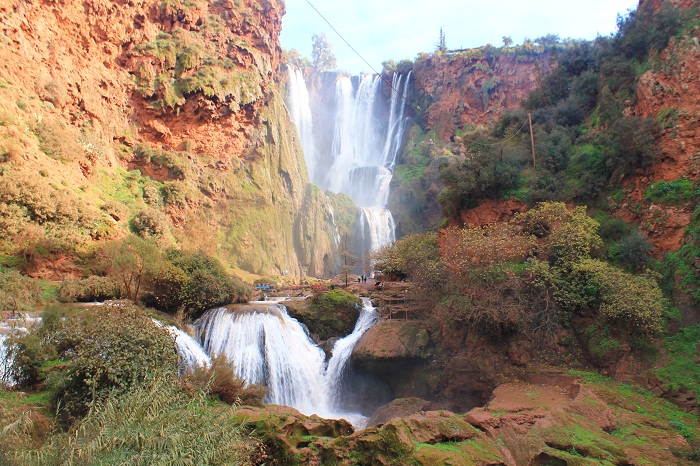 As they are around 150 km (93 mi) northeast from the city of Marrakech, the Ouzoud Falls are one of the most popular spots within the country among the tourists who are doing daily trips. According to some sources, the name Ouzoud means olives, which can be found mostly at the bottom of the falls.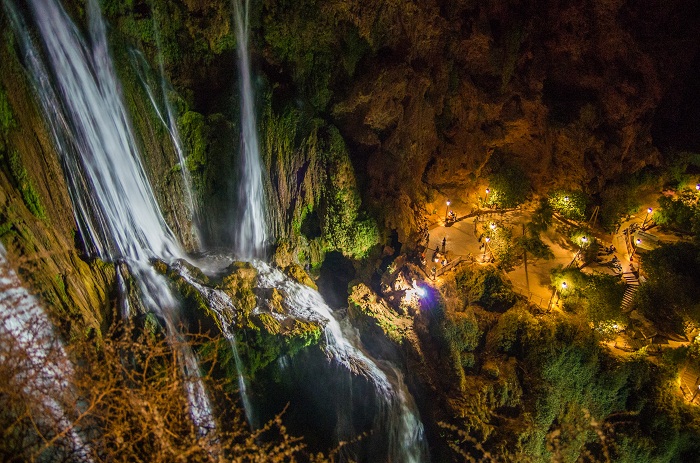 According to other sources, the name is derived from the mills that can be found in the region and in Berber ouzoud means "the act of grinding grain". Still, these amazingly gorgeous waterfalls are comprised of three different drops, with a height if 110 meters (330 feet), where the longest drop they have is 75 meters (246 feet).

At the bottom of the falls there are several accessible shaded paths of olive trees, as well as dozen old small mills where some of them are still in use today. Around the falls there are some cafes and restaurants where the people can sit and relax after the exploration of the area, however, in hot summer days many people are found to be swimming in some of the ponds.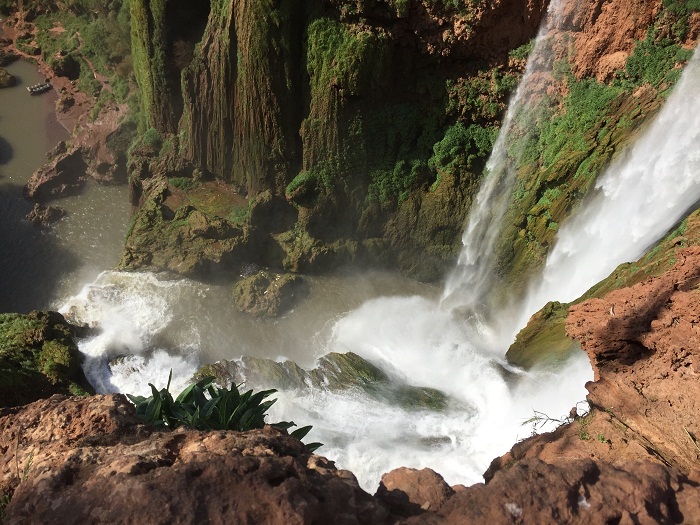 There are as well the wild monkeys that appear not to be that wild since they got used to the humans a lot. Even though they are not dangerous, yet people need to be cautious since one cannot always know how they will react to different situations.

As it is the most visited place in the region, there are many green valleys, orchards, gorges that attract more and more people to experience the wild side of Morocco. Nonetheless, it is of a great importance, and the whole site is connected well with many local and national associations which are trying to protect and preserve the area.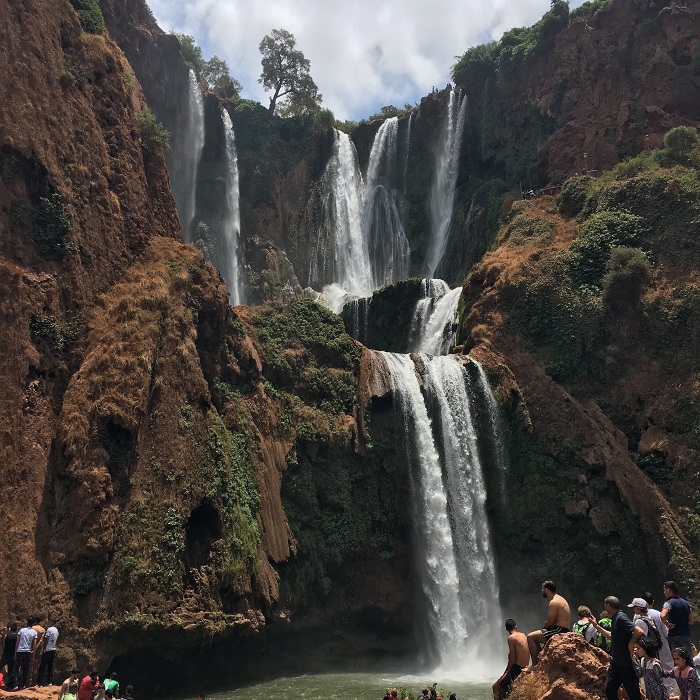 In a nutshell, the Ouzoud Falls are definitely alluring and impressive waterfalls, that can allure you to go and visit them as the mermaids are alluring you to seek them in the sea.