The Mausoleum of Mohammed V is a historical building located on the opposite side of the Hassan Tower on the Yacoub al-Mansour esplanade in Rabat, Morocco. It contains the tombs of the Moroccan king and his two sons, late King Hassan II and Prince Abdallah.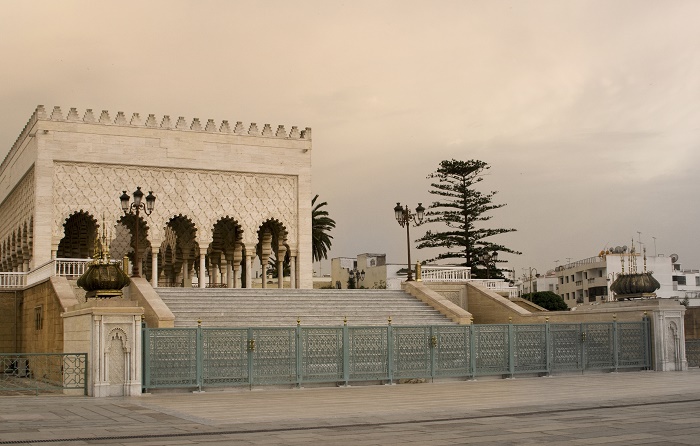 The building is considered a masterpiece of modern Alaouite dynasty architecture, with its white silhouette, topped by a typical green tiled roof, green being the color of Islam. A reader of the Koran is often present, having his assigned seat. Its construction was completed in 1971.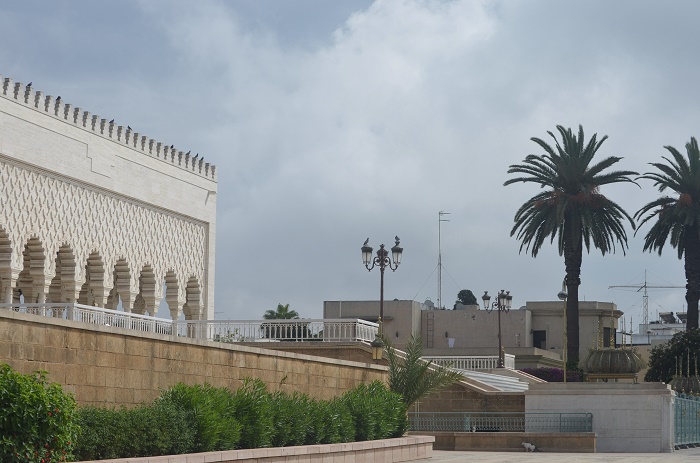 King Hassan II commissioned the construction of the Mausoleum of Mohamed V for his late father, Mohamed V, in the year 1962. Construction of the Mohamed V Mausoleum was completed in 1971. Sultan Mohamed V ruled over Morocco for two terms. The first was from the year 1927 to 1953 and again from 1957 to the year 1961.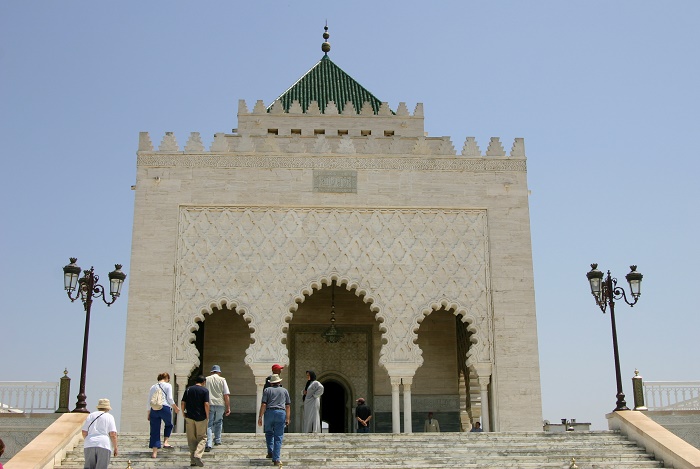 He is remembered and noted for his efforts in the fight for Morocco's independence. Both his sons, King Hassan II and Prince Abdallah, were buried alongside him. It took the hard work of approximately four hundred men to build and complete the mausoleum that now stands as an architectural and historical masterpiece.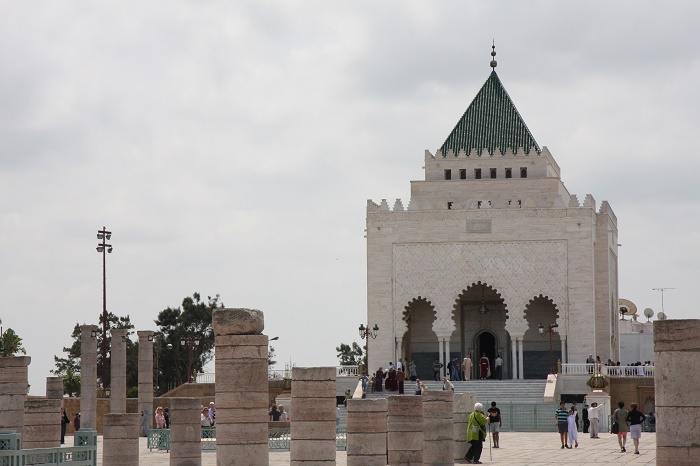 It is easily recognizable by its white walls and green-tiled roof. The interior has been finished in white marble and granite floors and walls and a beautiful granite block with a headstone indicates the final resting place of the great king. The sliding doors and ceiling have also been carved in breathtaking motifs and designs. Spectacular chandeliers light up the room that is complete with red carpets on the stairs and flags.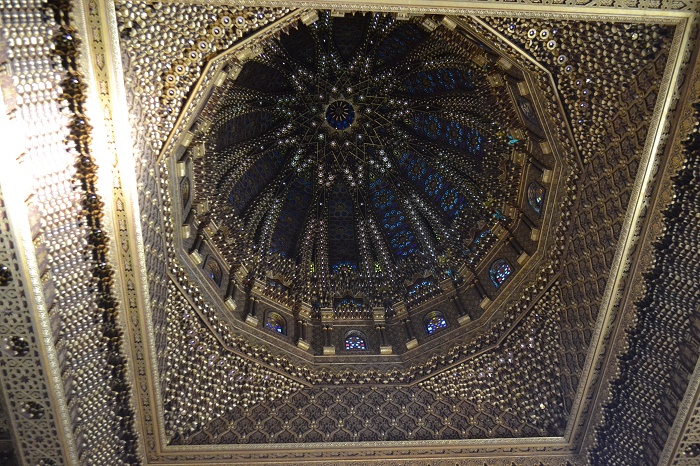 Throughout the entire mausoleum guests will see traditional artistic techniques combined with a touch of modern design; the design is as it was envisioned by its Vietnamese architect and creator.