The Koutoubia Mosque, also known as Kutubiyya Mosque and Jami' al-Kutubiyah, is the largest mosque that can be found in the city of Marrakesh, within the Kingdom of Morocco.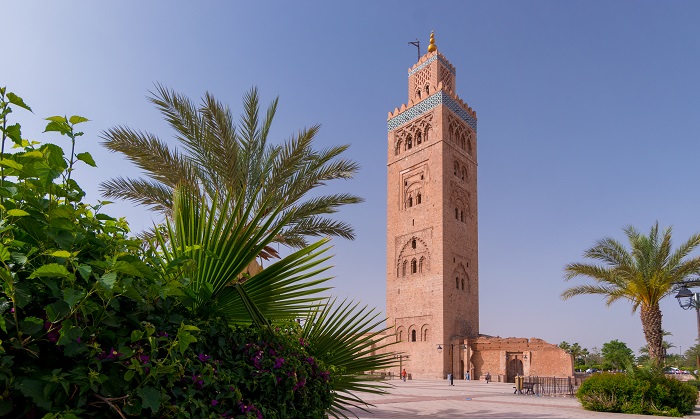 Built entirely of red bricks and sandstone in a traditional Almohad style in around 1550, it was formerly plastered, it is 80 meters (260 feet) wide and 60 meters (200 feet) long with a minaret which is quite impressive and 77 meters (253 feet) high.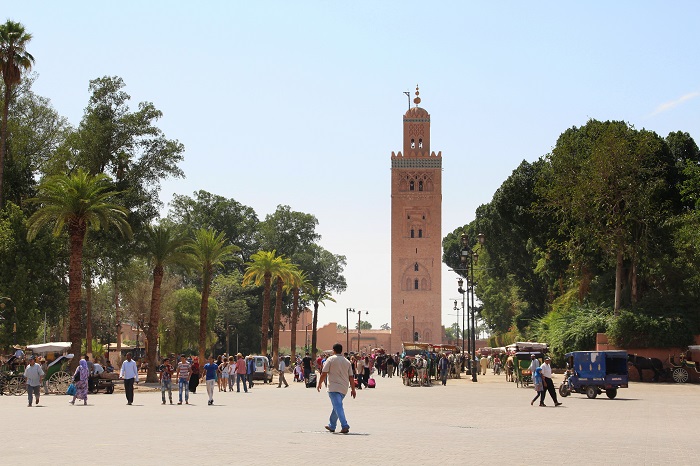 Unfortunately, the mosque is not open to non-Muslims, but those who can climb to the highest point where one can get to, it will offer not just quite impressive views of the Djemaa el Fna square, but also it can be seen from all around the city. This minaret was very influential for other structures, such as the tower of the Jami' al-Hassan Mosque in Rabat, Morocco and the beautiful La Giralda in Seville, Spain.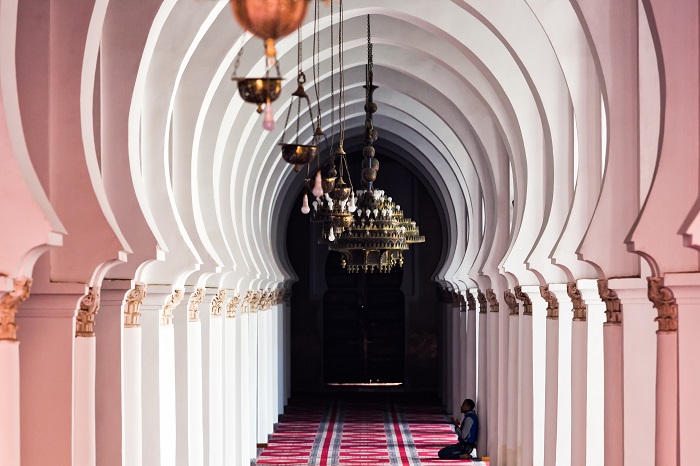 At the beginning it was covered with Marrakshi pink plaster, but in 1990s, experts opted to expose the original stone work and removed the plaster.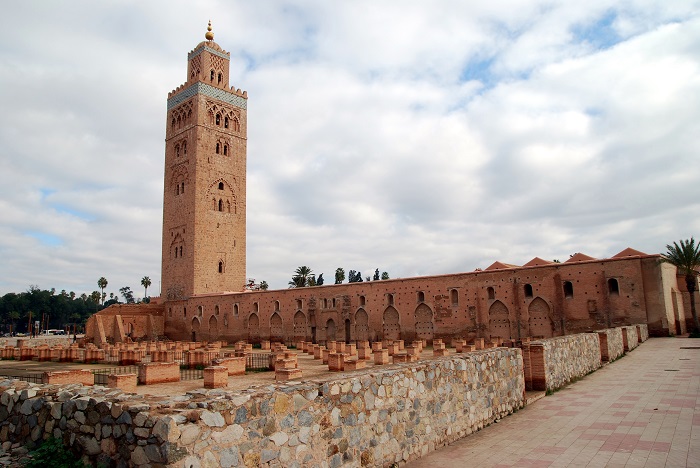 The whole design of the tower includes a high angular shaft with a smaller but identical superstructure resting on it, topped by a dome, and a quite interesting fact is that the prominence of the minaret makes it a landmark structure of Marrakesh, which is maintained by an ordinance prohibiting any high rise buildings around it.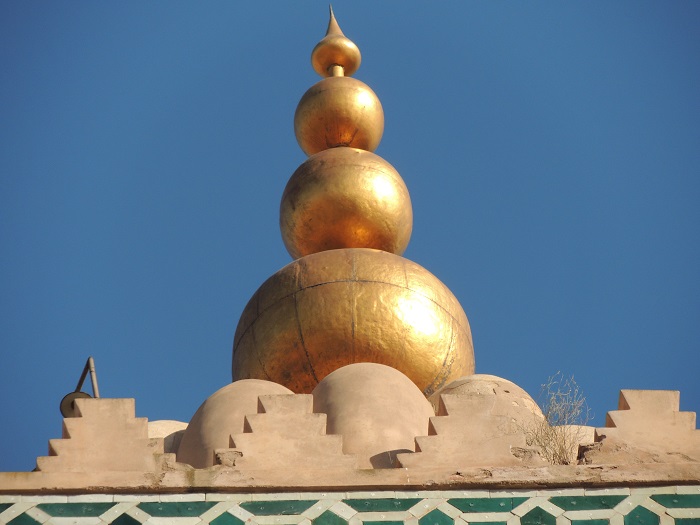 Still, the interior holds six rooms which are one above each other in order to prevent anyone gazing in from the minaret to the harems of the king, and even today most of the Moroccans are not able to do that. The prayer has the shape of the "T" letter, which makes it large and with more than 100 columns which support the horseshoe-shaped arches along the parallel naves.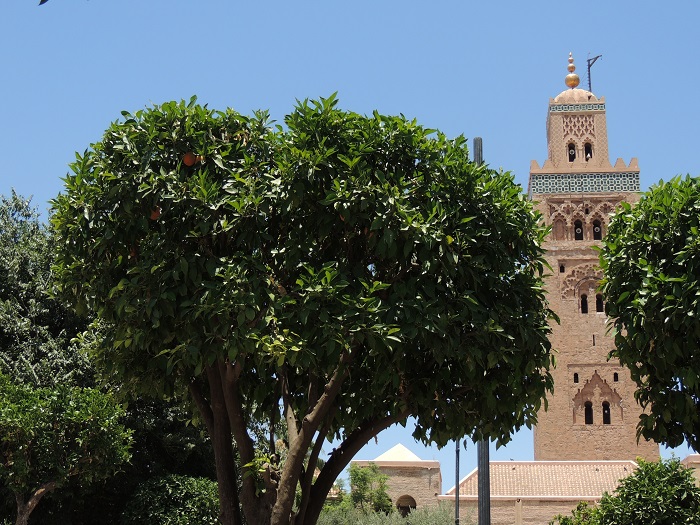 The mihrab niche is on the qibla wall in the prayer hall along the widened central nave, for which entry is from the courtyard, and there is a wide transverse nave that is aligned along the qibla wall at the south end of the prayer hall.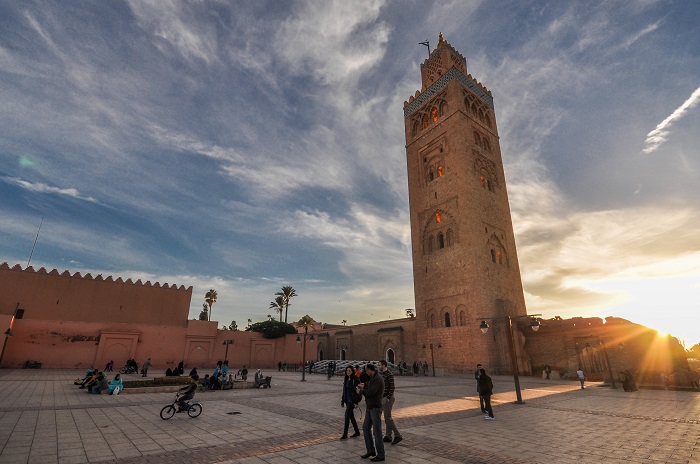 The three central naves are aligned perpendicular to the hall to the north, whereas the central naves are flanked by seven smaller parallel naves. All in all, there are seventeen parallel naves which are about 36 meters (118 feet) long. This is definitely the highlight of the visitors who are always amazed of the impressive culture and architecture throughout this African kingdom.