The Laguna Garzón Bridge is a famous bridge which has an unusual circular shape, located next to the village of Garzón, in the southeastern part of the Oriental Republic of Uruguay.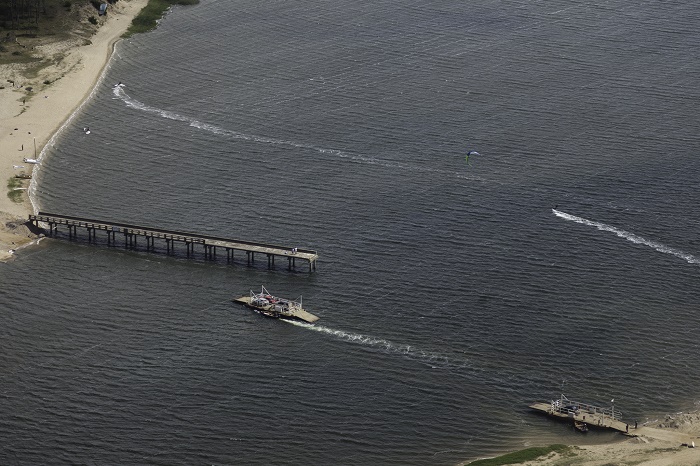 As the Garzón Lagoon is one of a series of environmentally sensitive bodies of water along Uruguay's coast, previously there was only the possibility to cross the lagoon with a raft that could carry only two vehicles at a time, and operated only at certain times of the day.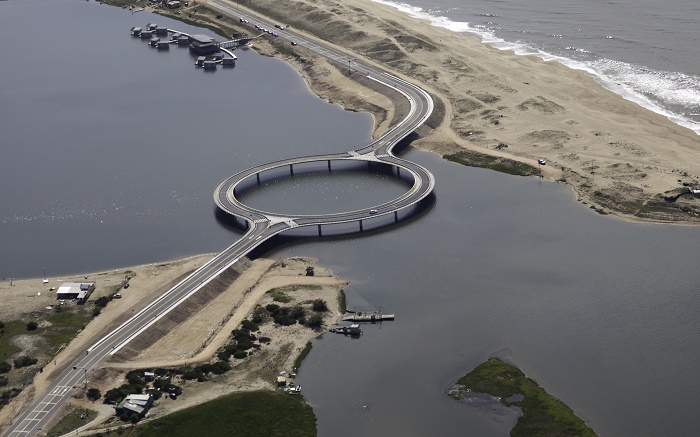 The Ministry of Transport has long held interest in developing a bridge over the 1,800 hectares (4,448 acres) lagoon, and with the help of the renowned Uruguayan architect Rafael Viñoly, the bridge was designed in the interesting shape it has today.

There are two lanes of roadway, one on either side of the circle, and there are pathways for pedestrians and bicycles as well, which are spread on 16 round concrete pillars, placed 20 meters (65 feet) apart. The construction of Laguna Garzón Bridge began in September 2014, which completion and opening date of this steel and concrete structure was on 22 December 2015.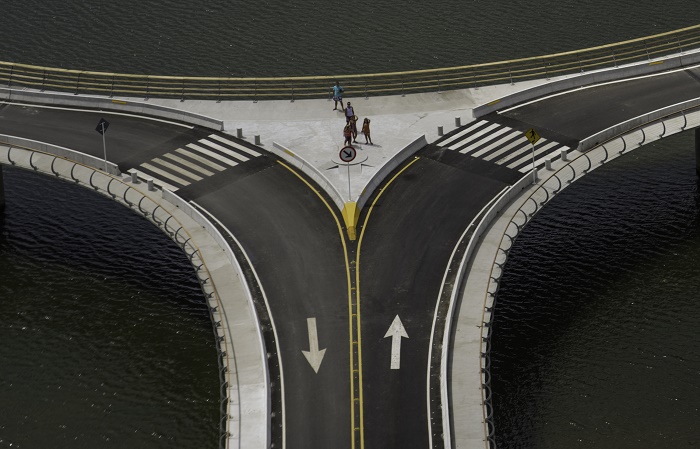 What is interesting is the fact that the bridge forms a small lagoon inside another lagoon, where people can fish, swim, and enjoy in the nature.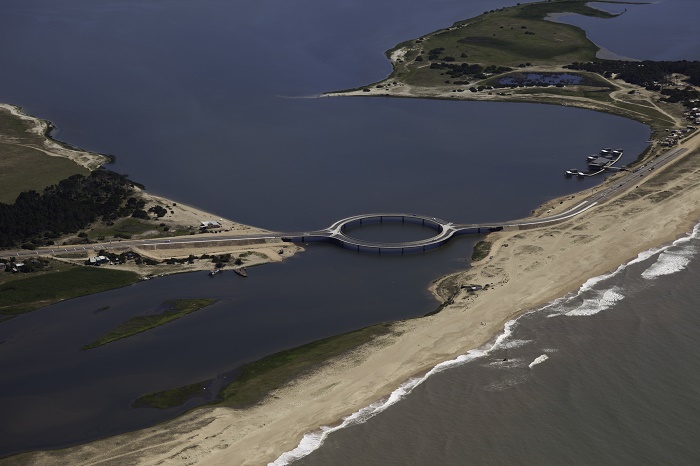 The concept which was explained by the architect Rafael Viñoly is to transform a traditional vehicular crossing into an event that reduces the speed of cars, to provide an opportunity to enjoy panoramic views to an amazing landscape, and at the same time create a pedestrian place in the center.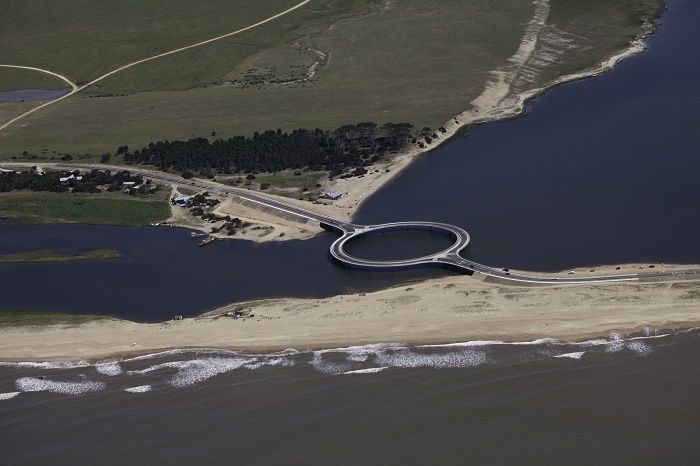 Still, this bridge shall be an iconic architectural masterpiece that will be a thriving source of inspiration for Uruguay's coast to develop more, with hope that there won't be a major threat to the amazing Garzón Lagoon.