La Recoleta Cemetery is, as the name suggests, a cemetery which is located in the downtown residential neighborhood Recoleta, in the capital city of the Argentine Republic, Buenos Aires. This cemetery is interesting to the visitors of the city, as it contains more than 6,400 statues, sarcophagi, coffins and crypts spread on an area of 6 hectares (14 acres), which commemorate some of Argentina's most celebrated people.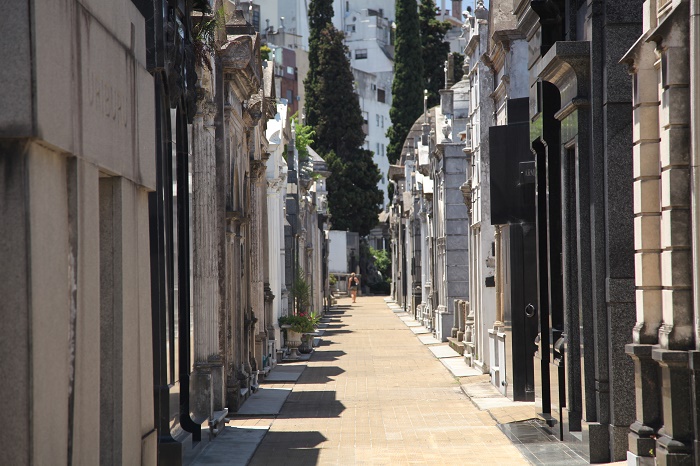 Established in 1822 when the monks of the Order of the Recoletos were disbanded, the cemetery was transformed as the first public cemetery in the city, and it is built around the monks' convent and church Iglesia de Nuestra Señora del Pilar, or Our Lady of Pilar as it is known in English.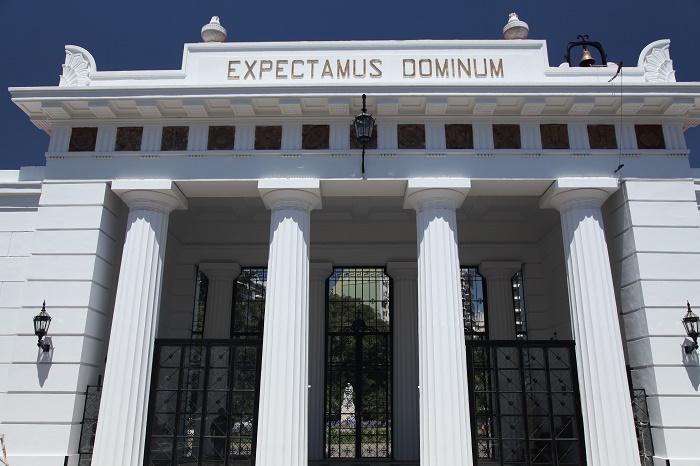 The layouts were designed by the French engineer Próspero Catelin, who also designed the city's Metropolitan Cathedral in the Plaza de Mayo. The last remodeling of the cemetery was done in 1881 by the Italian architect Juan Antonio Buschiazzo, when the Mayor of Buenos Aires was Torcuato de Alvear.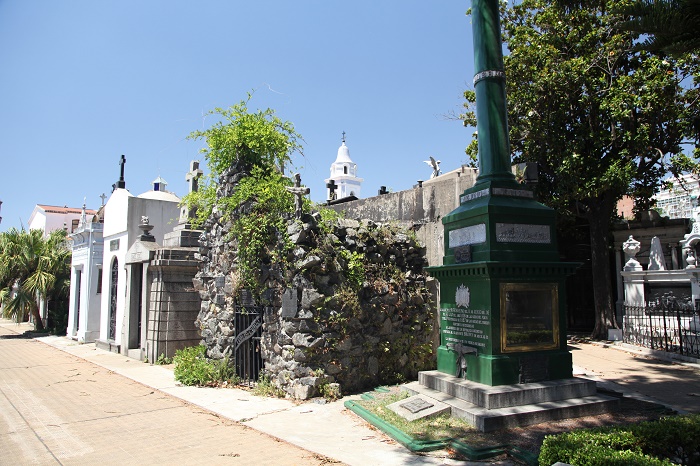 Today, 94 of the vaults have been declared National Historical Monuments by the Argentine government and are protected by the state, but everything inside is eerily beautiful and tranquil, with shadowed walkways and many other towering marble mausoleums rich in art deco, art nouveau, baroque and neo-gothic architectural styles, masonic symbols and powerful religious iconography which will capture every visitor.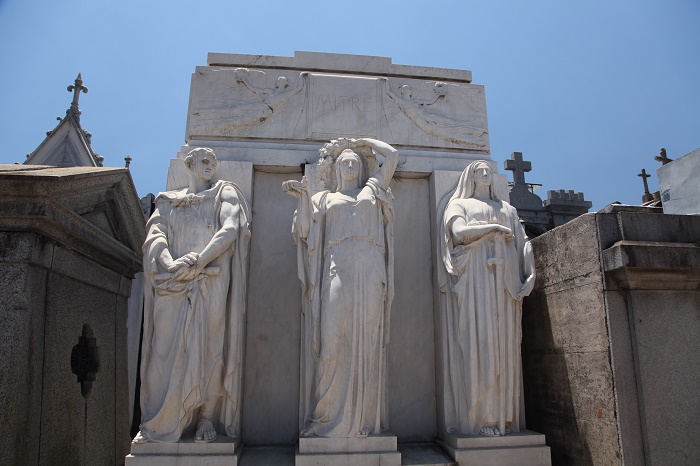 The entrance is an iconic one, as it is a gate in neo-classical style with tall Doric columns, where once inside it is clearly visible that the entire cemetery is laid out in sections like city blocks, with wide tree-lined main walkways branching into sidewalks filled with mausoleums. Most of the mausoleums are still being in use and are well maintained and in fine shape, whereas only a small number have fallen into disrepair.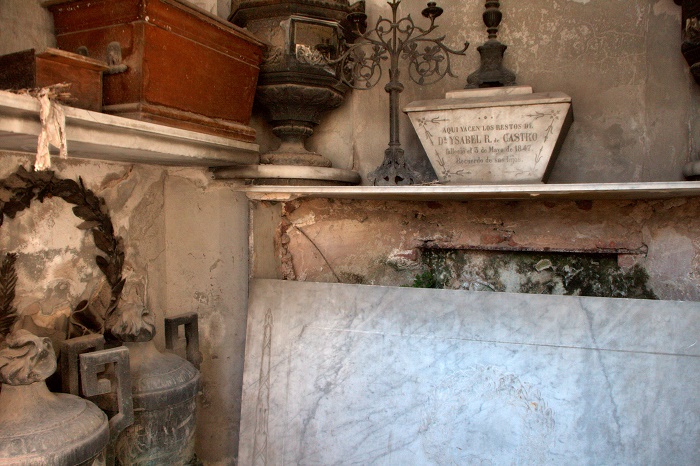 Among the many important people that are laid to rest here are: Agustín Pedro Justo (President of Argentina), Carlos María de Alvear (soldier and statesman), Carlos Pellegrini (President of Argentina), Cornelio Saavedra (President of the First Assembly and military officer), Eva Perón (First Lady of Argentina), Isabelle Colonna-Walewski (grandchild of Napoleon), Silvina Ocampo (poet, translator, and writer) Zully Moreno (actress) and many other important people.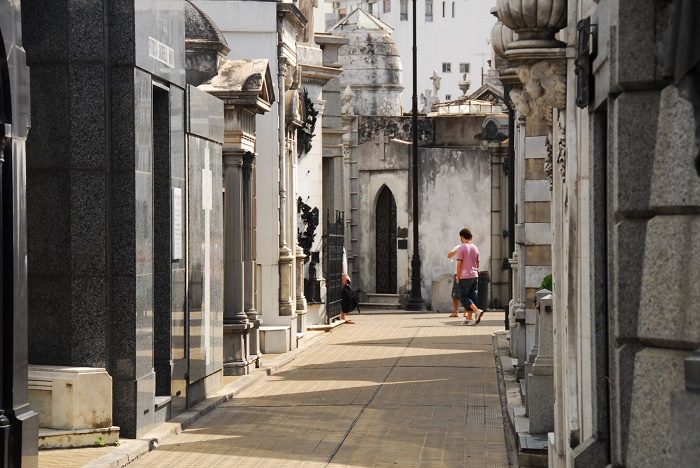 With the plenty of different vaults that differ in shape, size, style, number of statues, and other interesting details, La Recoleta Cemetery is definitely one of the most striking last-resting places in the world which is one of the most famous places in Buenos Aires.