Caracol Falls, locally known as Cascata do Caracol, is a big waterfall which is formed from the Caracol River, and it is located in the vicinity of the town of Canela, in the northeastern part of the State of Rio Grande do Sul, within the Federative Republic of Brazil.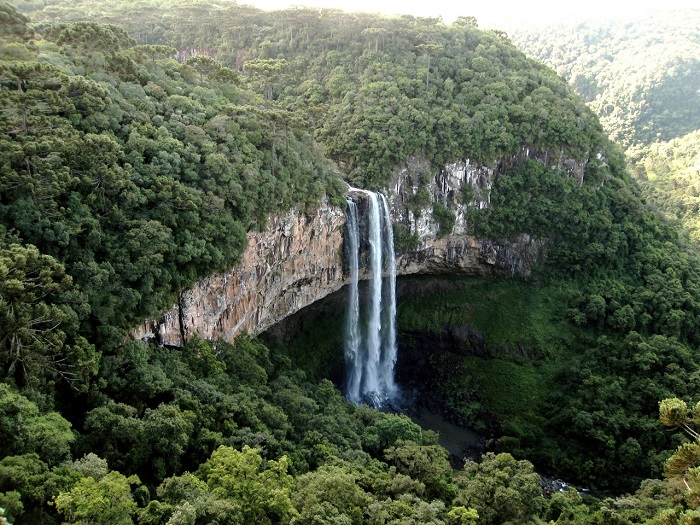 With its 130 meters (426 feet) drop, the waterfall is surrounded by lush green vegetation that drops from cut basalt cliffs which are part of the Serra Geral Mountain Range. There is an upper cascade, which is some 100 meters (328 feet) before the main second cascade, and it is always missed by the visitors, as it is hidden in the thick forest.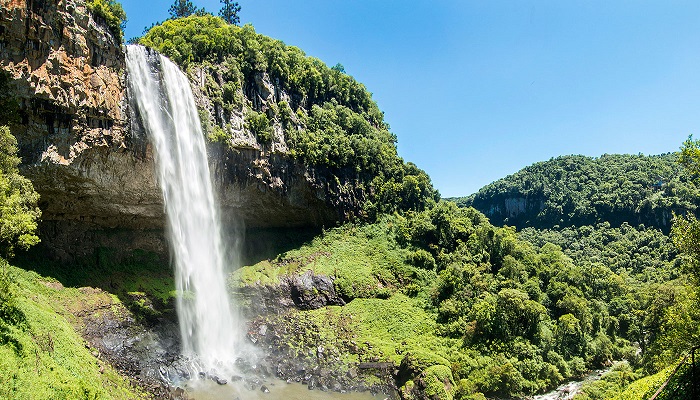 Even though Caracol Falls is not the tallest or largest waterfall in Brazil, it is an unique one as it offers the rare possibility of great photo opportunities. Each year, Caracol Falls receives increasing number of visitors, putting it among the top most visited sites in the entire country, mainly due to the closeness to major cities.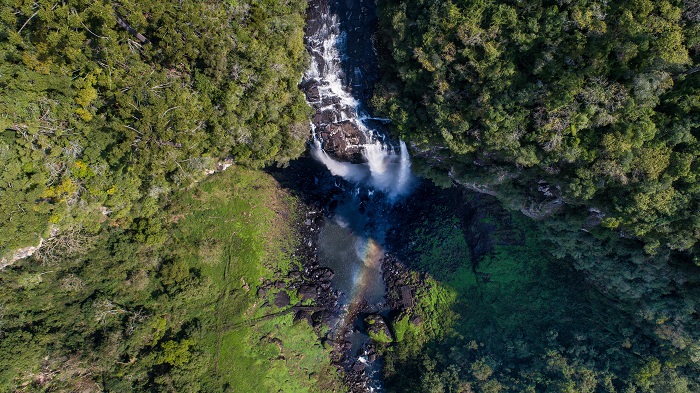 For further enjoyment, there is an observation tower that offers quite the mesmerizing panoramic views of the entire surrounding, nonetheless, with the addition of the cable car, that brings everyone as close as possible, and also it allows every visitor to be able to see them from bird's eye view.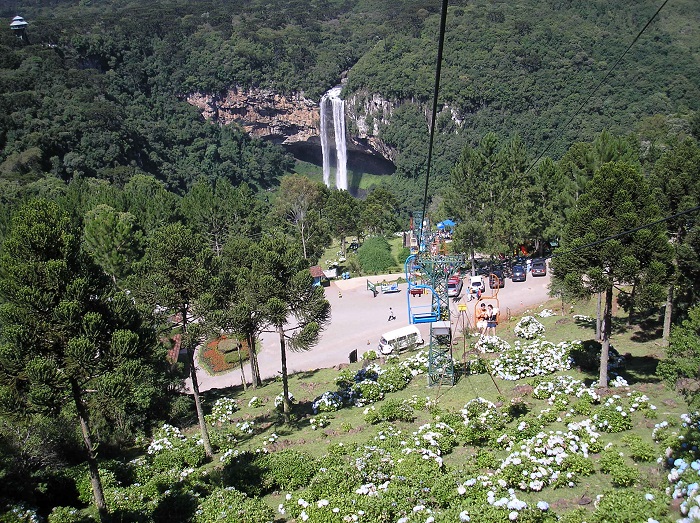 In order to protect this natural gem, a 25 hectares (62 acres) state park named Caracol State Park was established in 1973, making it together with the waterfall one of the greatest attractions in Brazil.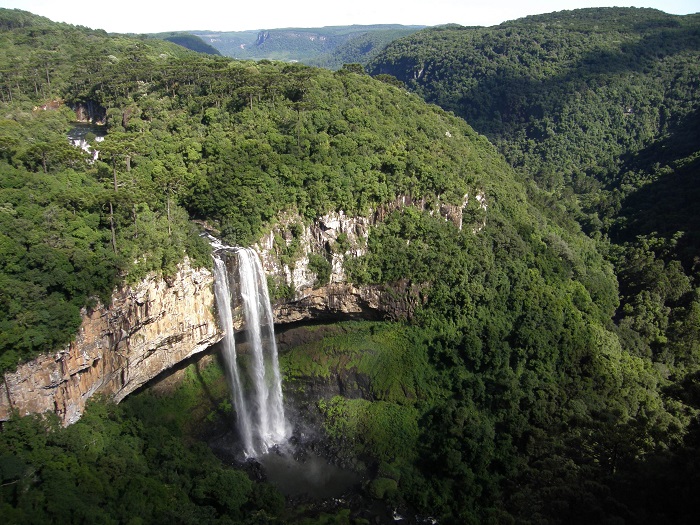 Altogether, with the increased number of visitors, there are some concerns about the sustainability of the waterfall and the state park, nonetheless, Caracol Falls shall continue to bring awe to all those who decide to come and see in person this magnificent masterpiece created by the nature.