Kwame Nkrumah Mausoleum together with a memorial park is a mausoleum that serves as a memorial place for the prominent Ghanaian leader Kwame Nkrumah. The Mausoleum is located in the downtown area of the capital city of Ghana, Accra. Doctor Kwame Nkrumah is Ghana's first president and one of its founding fathers.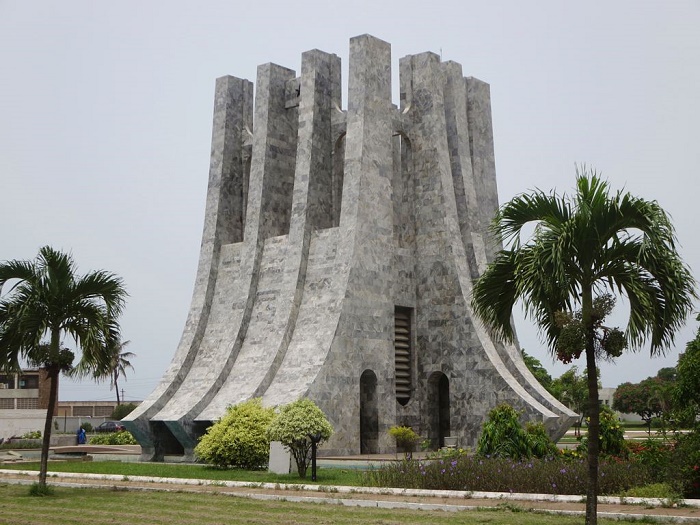 The memorial park, for which is known, has been built on a former British polo field, and it was the point where Nkrumah declared independence in 1957. The park consists of five acres of land and holds a museum tracing Nkrumah's life. The park itself is an attractive and a futuristic creation.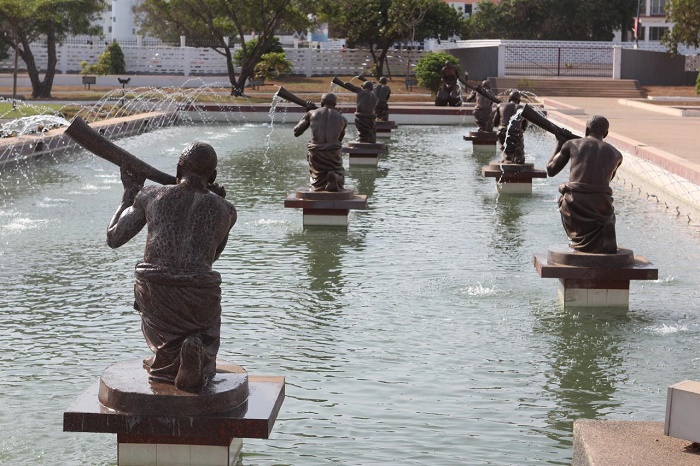 At the beginning of the park, you are greeted by two springs of water on either side of the walkway, which have 7 bare chest squatting statuettes flute blowers, literally blowing springs out. In Ghanaian culture, flutes are blown to welcome very important dignitaries and on special occasions.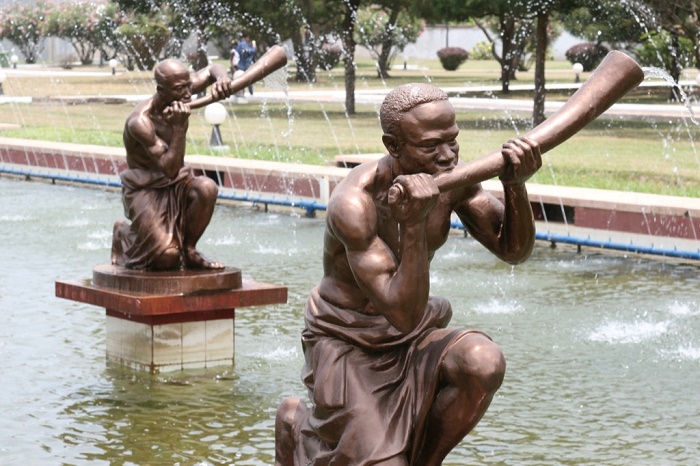 With this, we can say for sure that all visitors to the park are seen as very important people, and there are no second class citizens of Ghana, or the World. There is a bronze statue of the President as well, clad in cloth with his hand symbolically pointing forward.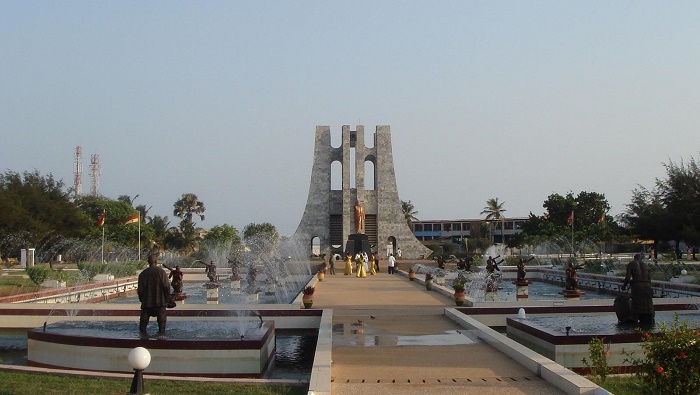 One of the main features to the memorial is the mausoleum which holds the remains of the President. They have been first buried in Guinea, later being brought to his hometown Nkroful and after 39 years, brought for his hopefully last resting place, Accra.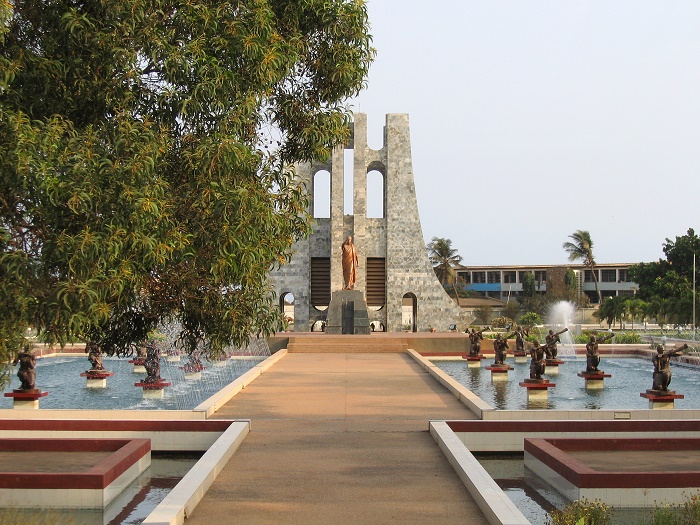 The edifice resembles swords that have been turn upside which many say signifies peace. Others also see it as an uprooted tree signifying the unfinished work of Nkrumah. The mausoleum itself is built on a beautiful man-made island.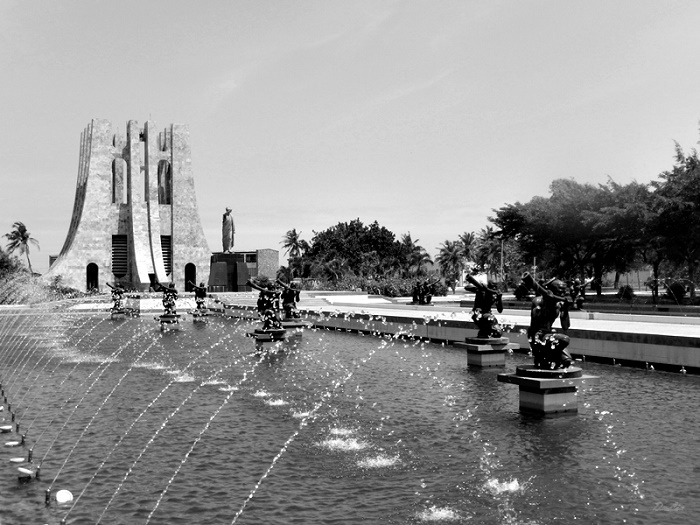 The island is connected to the mainland by two bridges. There is also a museum that holds the belongings of Nkrumah, and most importantly houses many of his personal items, like books written by him, photograph archives and official photographs.