The Khotyn Fortress is a fortification complex located on the right bank of the Dniester River in Khotyn, Chernivtsi Oblast, Republic of Ukraine.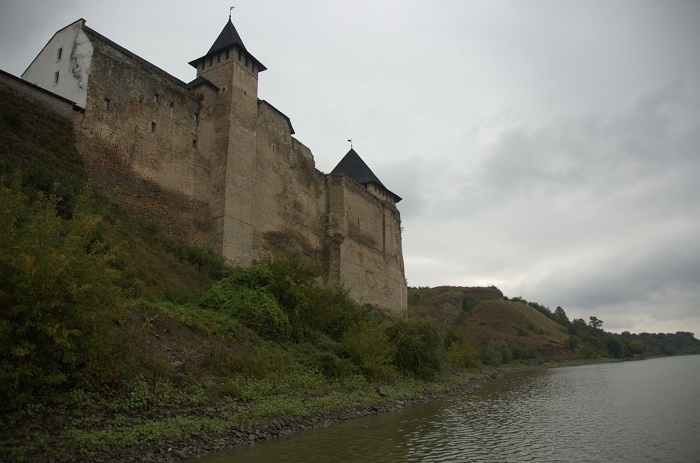 It is situated on a territory of the historical northern Bessarabia region which was split in 1940 between Ukraine and Moldova, the fortress is also located in a close proximity to another famous defensive structure, the Old Kam'yanets Castle of Kamianets-Podilskyi. As a large tourist attraction in Ukraine, it stands on a rocky territory near a passage across the river Dnister, which makes the panorama of the fortress really amazing.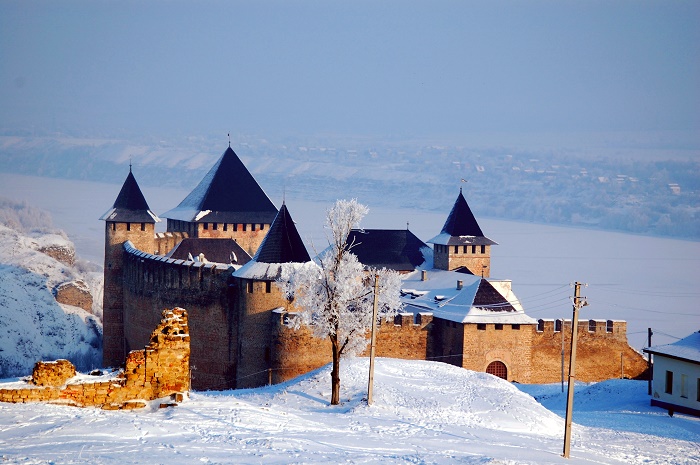 The Khotyn Fortress's beginning goes back to the Khotyn Fort, which was built in the 10th century by Prince Vladimir Sviatoslavich as one of the border fortifications of southwestern Kievan Rus', after he added the land of present-day Bukovina into his control.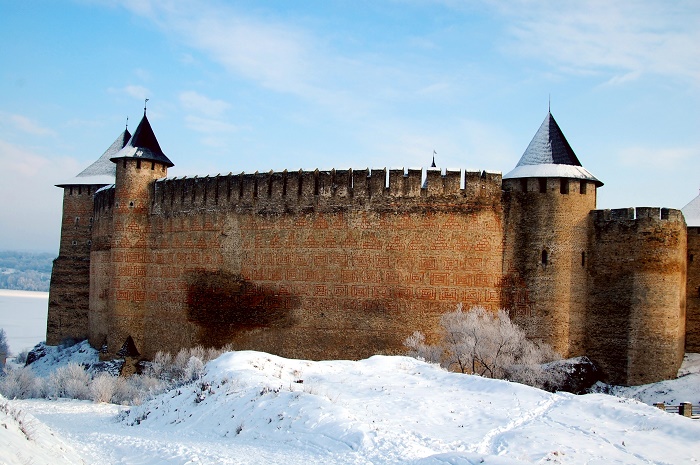 The fort, which eventually was rebuilt into a fortress, was located on important transportation routes, which connected Scandinavia and Kiev with the Ponyzia (lowlands), Podillia, Genoese and Greek colonies on the Black Sea, through Moldavia and Wallachia, on the famous "trade route from the Varangians to the Greeks".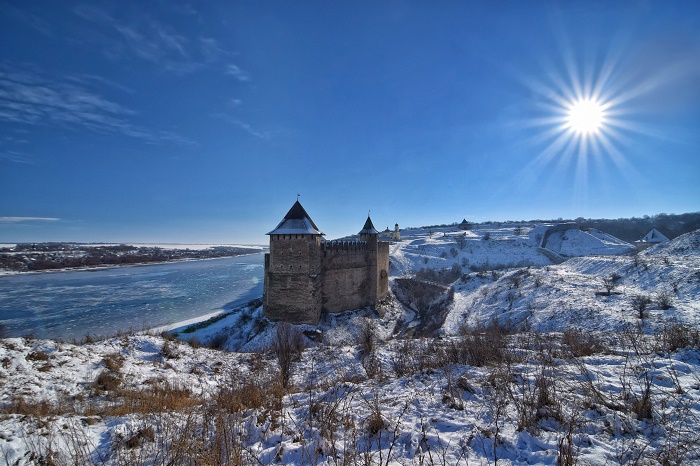 Throughout the centuries, this fortress underwent many reconstructions and expansions, and was damaged by new conquerors, who would later rebuilt it, among who in 1250-1264, Prince Danylo of Halych and his son Lev. They added a half-meter (20 in) stone wall and a 6-meter (20 ft) wide moat around the fortress.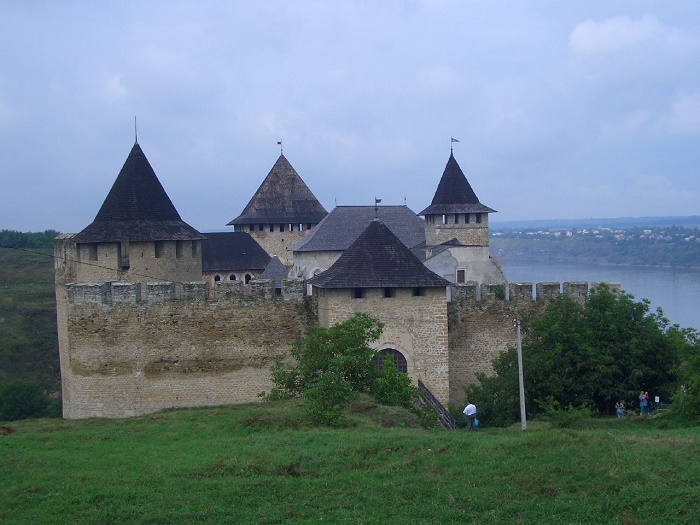 In the northern part of the fortress, were added new military buildings as well. During the 1340s the Fortress was taken by Moldavian prince Dragos, a vassal of the Kingdom of Hungary. After 1375 it was a part of the Principality of Moldavia, when the fortress greatly expanded.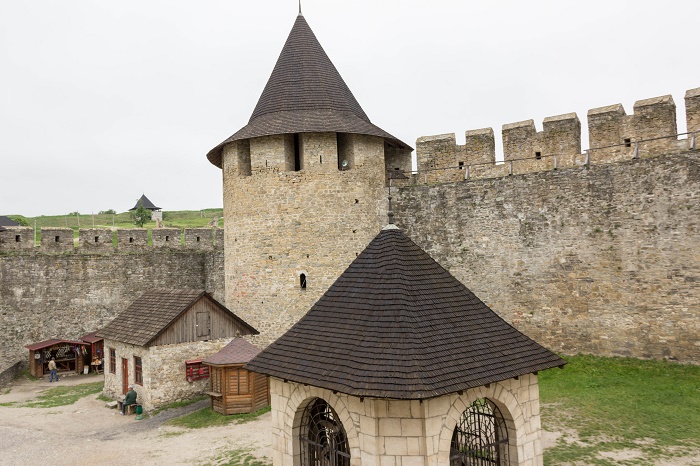 In 1476, the garrison successfully held the Fortress against the Turkish army of Sultan Mehmed II, however, by the end of the 16th century Moldavia became a tributary principality of the Ottoman Empire. As previously stated, there were many "owners" who won the fight over the fortress, but later were defeated by some other greater force.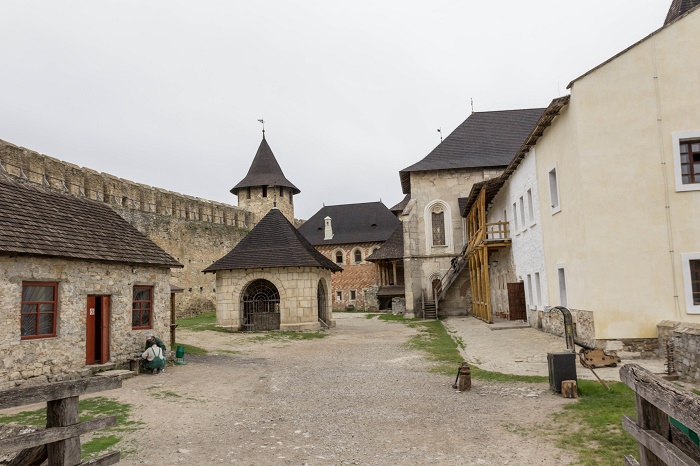 This has happened until 1944, when the fortress was finally liberated from the occupators during World War II. In September 1991, during the celebration of 370 years since the Battle of Khotyn of 1621, a monument made in the honor of Ukrainian Hetman, Petro Sahaidachnyi by the sculptor I. Hamal'.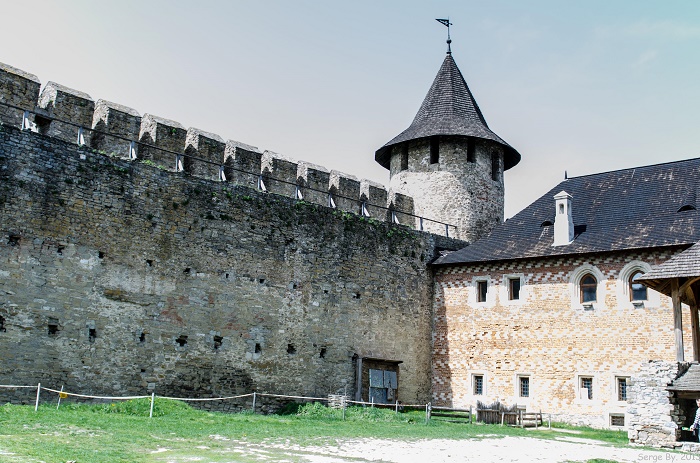 Today, Khotyn is one of the biggest cities and an important industrial, tourist, and cultural center of the Chernivtsi oblast, and in 2002 it celebrated its 1000 year anniversary. Truly amazing!