Ho Chi Minh Mausoleum is an important large memorial dedicated to the late President of Vietnam, Ho Chi Minh, and located in the center of Ba Dinh Square in the capital city Hanoi.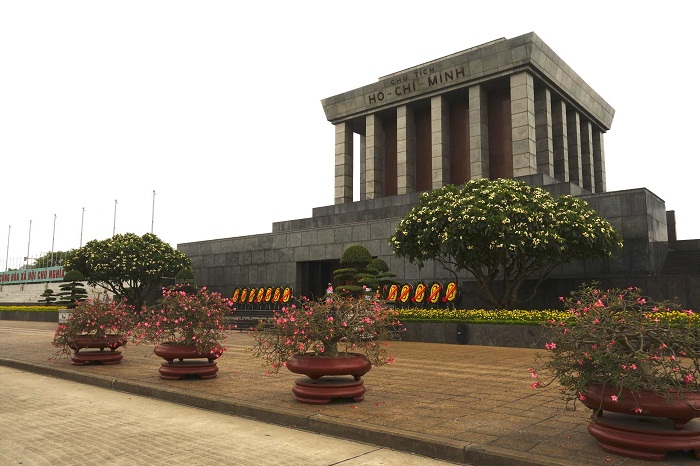 The inspiration for the construction of the mausoleum came from Lenin's Mausoleum in Moscow, Russia, however, this one incorporates distinct Vietnamese architectural elements, such as the sloping roof. The materials that constitute the building, from exterior granite to interior wood, were contributed by people from all over the country.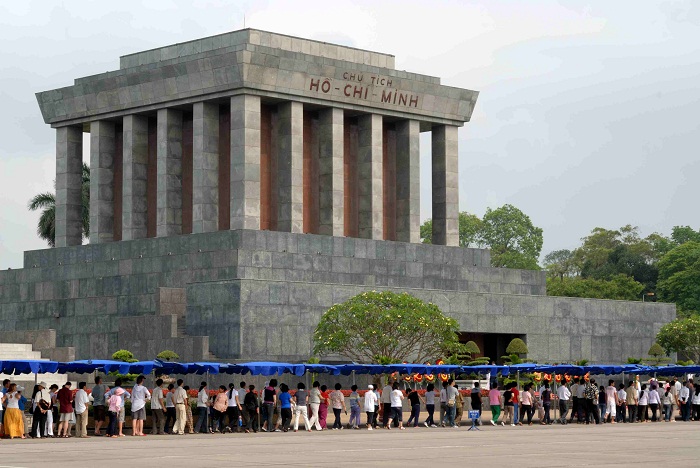 Even the garden that surrounded the Mausoleum has a collection of plants and bonsai donated from all regions in Vietnam. The last wish of Ho Chi Minh was to be cremated and his cremation to be scattered all over the country, however, the people wanted to show the respect to their dear leader by constructing this interesting mausoleum.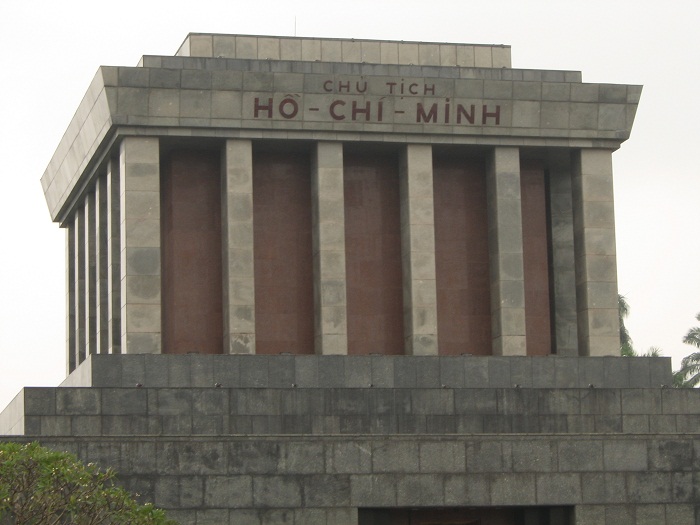 The front of the mausoleum has the words Chu Tich Ho Chi Minh, which in translation mean Chairman Ho Chi Minh. As it stands 22 meters (71 feet) tall, it is 41 meters (135 feet) wide, and has two platforms with seven steps for parade viewing. The plaza in front of the mausoleum is divided into 240 green squares separated by pathways.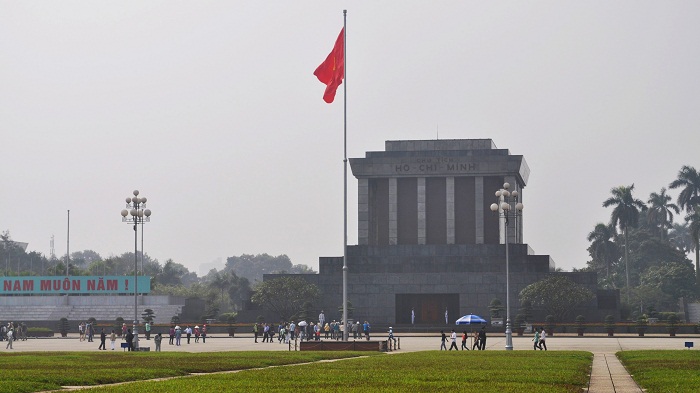 The gardens surrounding the mausoleum have nearly 250 different species of plants and flowers, as previously said from all of the country's regions. Ho Chi Minh's embalmed body lies in a glass case with dim lights and it is in the central hall of the mausoleum, protected all the time by a military honor guard.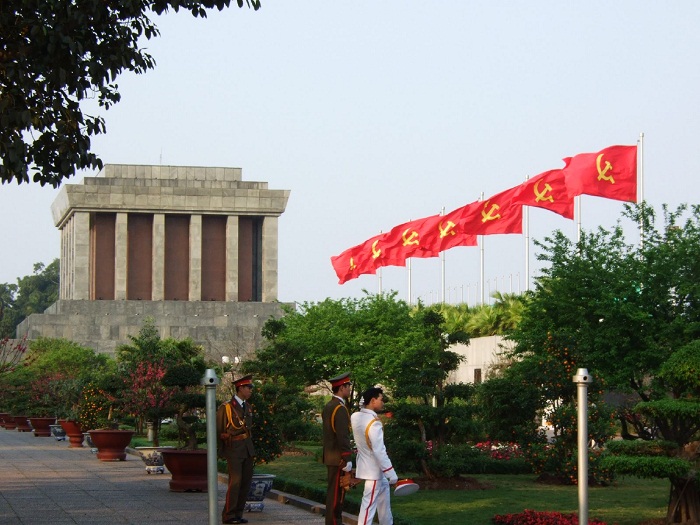 From time to time the mausoleum is closed while work is done to restore and preserve the body of the late leader, however, with the free entrance many people, not just Vietnamese are paying their respect to Ho Chi Minh.