The Saigon Opera House, also known as the Municipal Theatre of Ho Chi Minh City, is an opera house which is one of the oldest buildings that can be found in the largest city of the Socialist Republic of Vietnam, Ho Chi Minh City. Being one of the most prominent landmarks of the city, the artistic structure follows the French Colonial architectural style which is one of the best examples of this type of architecture within Vietnam.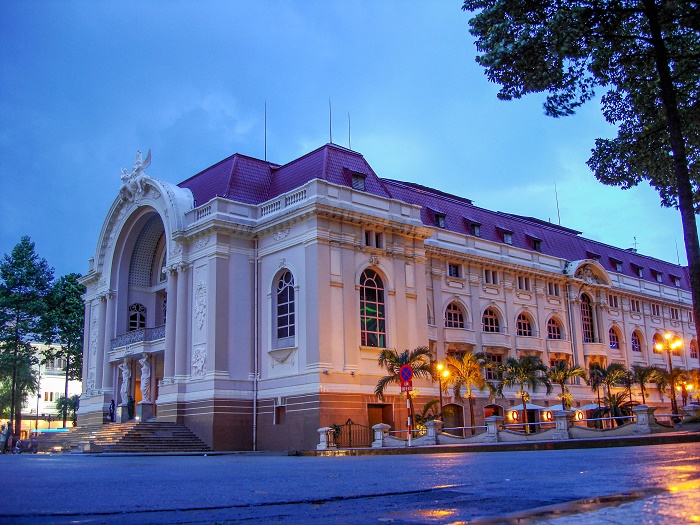 Built in 1897 by the French architect Eugène Ferret as the Opėra de Saigon, the opera and theater house opened its doors on 1 January 1900, and with its 800 seats it became an important place for the people to enjoy in the operas and theater plays that were performed inside.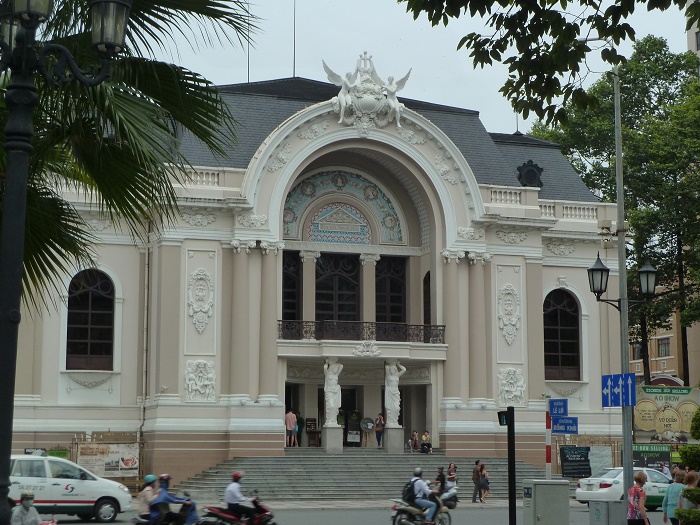 Interestingly, in 1955 the building was transformed into South Vietnam's Assembly House, where the Lower House Assembly of South Vietnam had their meetings in the building until 1975. Even though it is slightly smaller compared to the Hanoi Opera House, there is an influential architectural flamboyant style of the French Third Republic that can be noticed on the façade which is also shaped like the Petit Palais in Paris, France.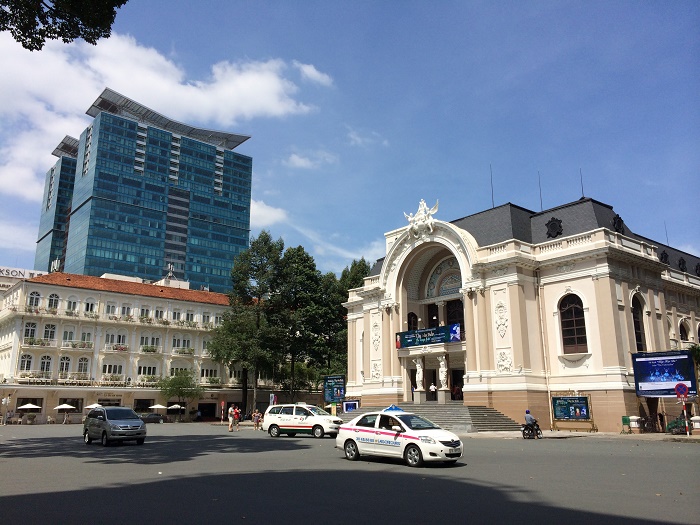 When seen from a distance, it is inevitable to say that the building looks more like a beautiful gigantic city gate, nevertheless, there were plenty of inscription and reliefs with stone-carved ornaments and statues at the entrance that decorated the building, which some of them were removed in 1943 due to the criticism that the house was too much ornate.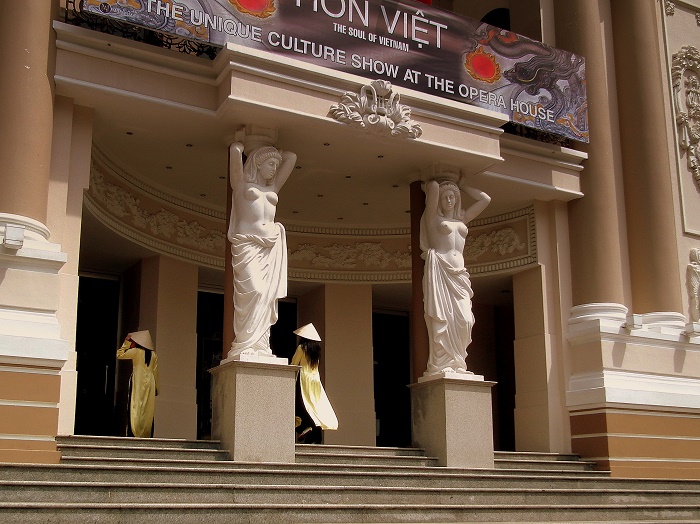 Luckily, when the city of Ho Chi Minh was celebrating its 300 birthday in 1998, the municipal government invited some important and famous architects and artists to restore the structure where many original architectural and decorative features from the previous design have been incorporated again.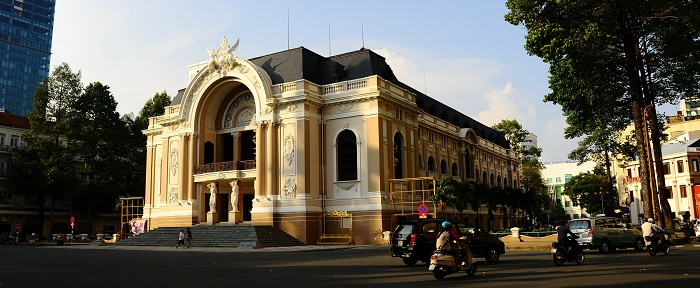 Nowadays, the stone veranda, the white stone statues at the entrance, the tiled floors, chandeliers, bronze statues at the stairs are once again enriching the exterior and interior of the building, but certainly the highest treasure would be the richly engraved auditorium arch and wall statues with the 500 seats where the people are still enjoying the operas and theater shows as they once did.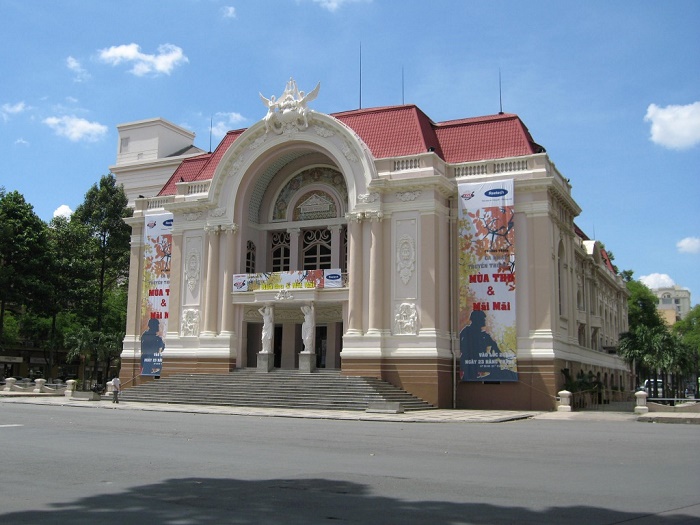 A true magnificent landmark of Vietnam which should be firstly enjoyed during the day, and later in the evening with the amazing shows that are being performed there.