The Grand Friday Mosque is the biggest mosque which dominates the skyline of the most populous island, and also the capital city of the Maldives, Malé.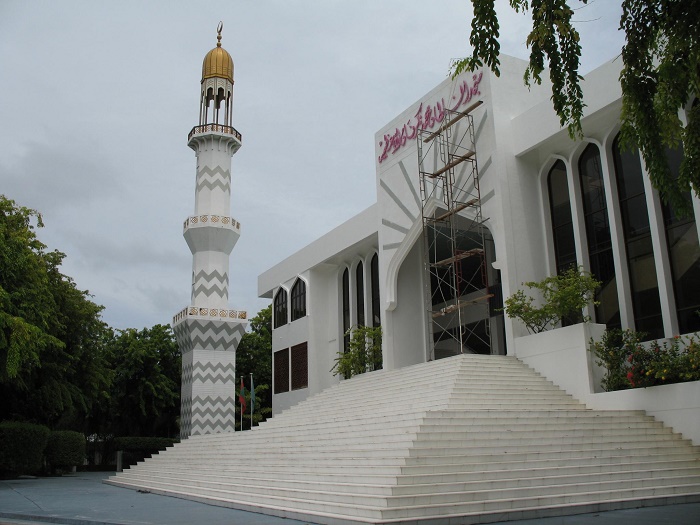 The official name is Masjid-al Sultan Mohamed Thakurufaanu-al-A'z'am Mosque named after the one of the most celebrated Maldivian hero Sultan Muhammad Thakurufaanu Al Auzam of the Maldives. The mosque has been built with help from the Gulf States, Pakistan, Brunei and Malaysia.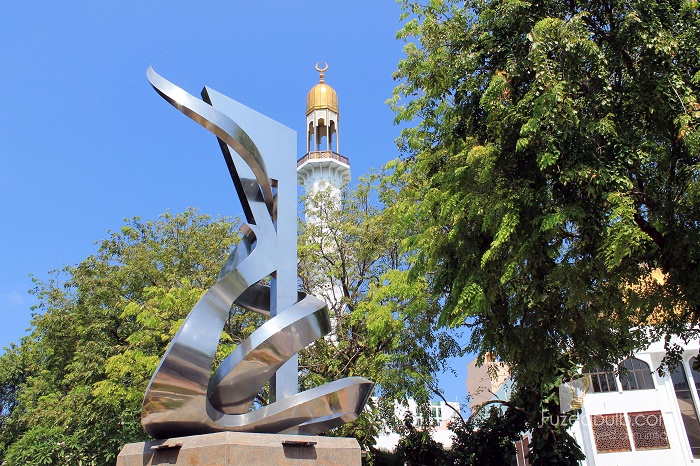 Next to the mosque is Sultan Park, from where you can see the mosque as well as the Islamic Centre of the Maldives, which is a great place if you want to learn more about the Islam religion, not just in the Maldives, but throughout the world. The Centre as an architectural landmark in Malé, was opened in November 1984 by President Maumoon Abdul Gayoom.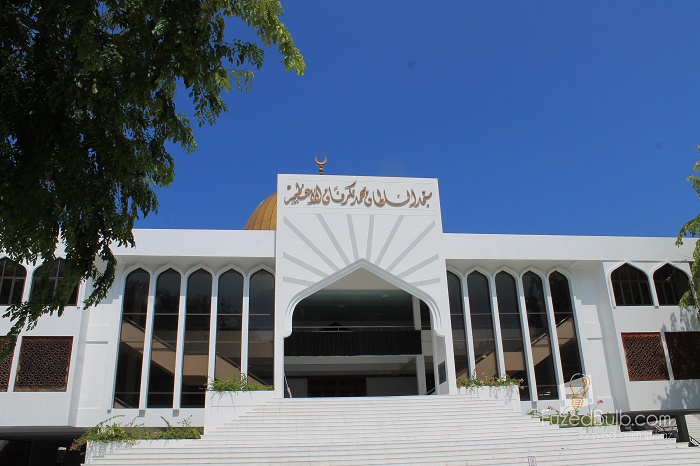 Furthermore, the Islamic Centre acts as a major tourist attraction of Malé, because of its location near the main jetty of Malé and due to the beautiful architecture of the mosque, which can accommodate 5,000 worshipers. The magnificent golden dome of the mosque is also evident on the skyline of Malé.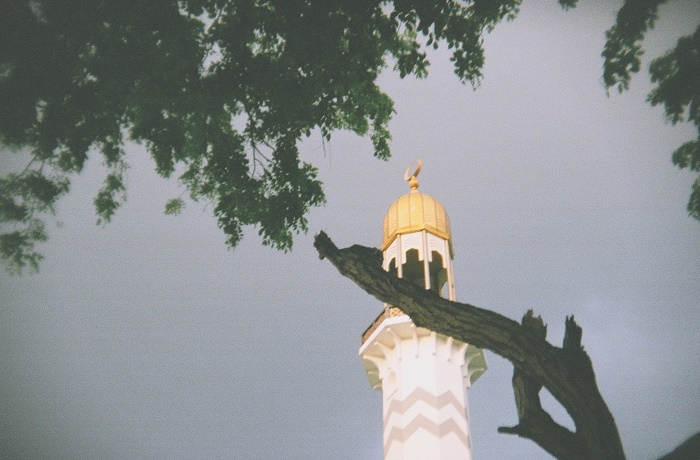 The shining golden dome of the mosque is a standout as are also the interior walls decorated with beautiful woodcarvings and Arabic calligraphy. The Centre also houses a library and a conference hall. The munnaaru , with its space-age shape and distinctive zigzag decoration, was supposed to be the tallest structure in Male, but that title now goes to the telecommunications towers.